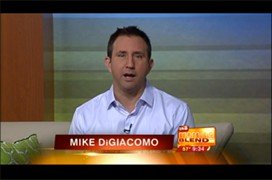 A recent nationwide study reveals that 92% of the public has heard of Fibromyalgia, but they don't actually know what it is.
Thousands of people every year are unable to work as a result of suffering from Fibromyalgia. In many situations it can take up to three years before a person is diagnosed with Fibromyalgia.
Fibromyalgia disability claims are becoming more accepted by insurance companies and the federal courts. There is no objective test that can prove a person has Fibromyalgia, but the chronic pain symptoms amongst those with the disease is consistent.
A representative from the American Chronic Pain Association and a Fibromyalgia physician recently appeared on a local news station to discuss Fibromyalgia and methods for treating Fibromyalgia. You can watch the video by visiting The Morning Blend website.