//= Helpers\Templates::to_string($page_meta['hero'], 'hero') ?>
Our Disability Lawyers Help You Collect Disability Insurance Benefits in Illinois
If you are a resident of Illinois and would like assistance with your short or long term disability benefits claim, ERISA denial, long term care, life insurance or accidental death policy, there are several things you need to be aware of. Regardless of what stage of the claim process you are currently in, it's usually best to consult a disability lawyer and carefully go through your options before you file a disability benefits claim, appeal, or a lawsuit. In addition, it's important to have an experienced lawyer who deals specifically with Illinois law because there are certain state-specific aspects that may affect the case.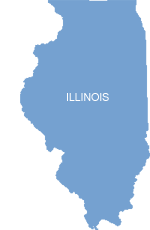 Our disability insurance attorneys assist Illinois disability insurance claimants during all stages of a claim for disability insurance benefits. Since 1979, our disability law firm has represented disability claimants against every major disability insurance company nationwide. We help claimants at all stages of a long term disability claim, which includes applying for benefits, daily claim management, ERISA appeals, lawsuits and lump sum buyouts. We have earned our reputation in both Illinois and Nationwide as aggressive, competent, and reliable disability insurance lawyers.
It is essential to hire a disability insurance law firm that has the resources, co-counsel network and experience to effectively represent disability insurance claimants against these nationwide disability insurance companies. Our managing partner, Gregory Dell is admitted in the Central District of Illinois Federal Court and we have relationships with lawyers throughout Illinois should we ever need to file a lawsuit in an Illinois state court. Almost all employer provided disability benefit lawsuits must be filed in a Federal Court. If you have a disability insurance claim in either Illinois or any other state, contact our disability insurance attorneys for a free consultation.
Illinois residents that have had their disability insurance benefits denied can file a lawsuit in the Illinois Circuit Court under a limited set of circumstances. Illinois' state appellate courts includes the Appellate Court and the Illinois Supreme Court. If the disability claimant resides in Illinois and the disability insurance company is located in a different state, and the amount of disability benefits payable is greater than $75,000, then the lawsuit can be filed in Illinois Federal District Court. If the disability insurance policy is an employer provided policy governed by ERISA, then the disability claim must be filed in federal court. Illinois has three Federal District Courts, which are the Central, Northern and Southern District of Illinois Federal Courts. An ERISA governed disability claim denial lawsuit can usually be filed in any state that the insurance company conducts business. According to the Illinois Department of Insurance there are more than 1,700 insurance companies that sell insurance products in Illinois.
If you need attorney representation, please contact us for a free phone consultation. We handle disability benefit claims at all stages: applications, appeals, and litigation of disability lawsuits. We are available to help you with any claim in the United States and you will not be required to come to our office. If we cannot assist you, we will try to refer you to someone that can. We encourage you to look around our extensive website and download our free E-brochure to learn more about our legal services.
What happens if my claim is denied in Illinois?
If the administrative law judge in your disability hearing denies your initial application, you have the right to file an appeal through the Appeals Counsel. Work with an experienced attorney to ensure a smooth appeal.
How do I get approved for disability in Illinois?
For approval, you will need to submit a disability application and all relevant information related to your medical condition.
What is proof of disability in Illinois?
Your medical records from personal injury or medical illness will serve as proof of disability. An experienced lawyer will help compile the necessary information for your claims process.
Do I have to file my disability denial lawsuit in Illinois?
In the event of a disability claim denial, our disability attorneys will usually have the option of selecting one of several states to file the disability lawsuit. More than 90% of short term and long term disability insurance policies are governed by a federal law called ERISA, which means that our disability insurance attorneys can usually file a lawsuit in any federal court in any state. If we need to file a disability lawsuit in Illinois state court we have a network of local attorneys that we work with.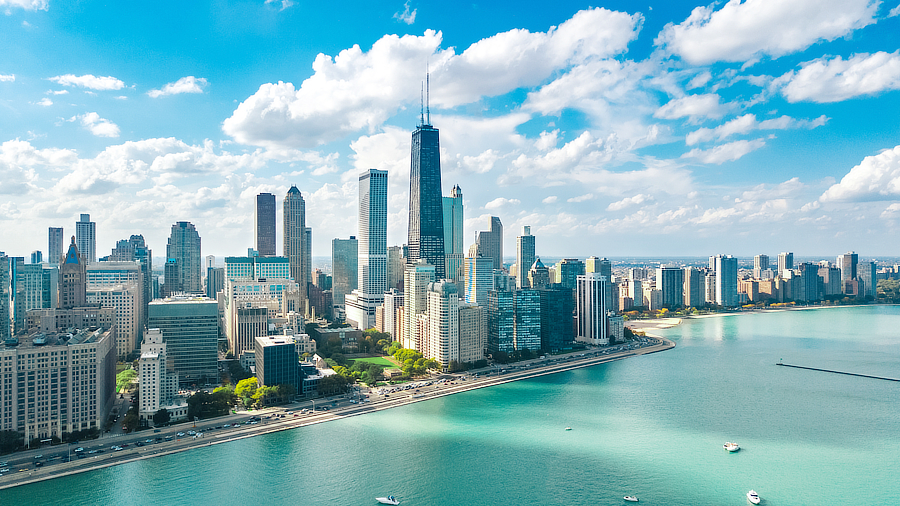 Answers to Questions About Working With Us
I need a disability lawyer near me. Do you work in Illinois?
Yes. We are a national disability insurance law firm with extensive experience and we are available to represent you regardless of where you live in Illinois or anywhere else in the United States. We have partner disability lawyers in every state and we have filed lawsuits in most federal courts nationwide. Our disability lawyers represent disability claimants at all stages of a claim for disability insurance benefits, and we deal with clients who have a wide variety of medical conditions or have experienced injury. There is nothing that our lawyers have not seen in the disability insurance world, so please do not hesitate to give us a call for a free initial consultation.
What are your fees?
Since we represent disability insurance claimants at different stages of a disability insurance claim, we offer a variety of different fee options. We understand that claimants living on disability insurance benefits have a limited source of income; therefore we always try to work with the clients to make our attorney fees as affordable as possible. The three available fee options are a contingency fee basis (no attorney fee or cost unless we make a recovery), hourly fee or fixed flat rate. In every case we provide each client with a written fee agreement detailing the terms and conditions. We always offer a free initial phone consultation and we appreciate the opportunity to work with you in obtaining payment of your disability insurance benefits.
Do I have to come to your office to work with your law firm?
No. Through an initial free phone consultation and a review of disability insurance policy and other pertinent documents we can determine immediately if we can help you. We want to make the process as easy as possible for you. Potential clients appreciate our immediate free phone evaluation and the convenience of being able to receive a consultation while staying at home. For purposes of efficiency and to reduce expenses for our clients we have found that 99% of our clients prefer to communicate via telephone, e-mail, text or an online meeting tool. If you prefer an initial in-person meeting, please let us know. A disability company will never require you to come to their office and similarly we are set up so that we handle your entire claim without the need for you to come to our office. Whether you need help with the initial application process, ERISA-governed policy issues, employer-sponsored Long-Term Disability (LTD) Insurance problems, insurance company denial, appeals, or litigation processes, we are happy to help remotely.
How can I contact you?
When you call us during normal business hours, you will immediately speak with a disability attorney. We can be reached at 800-698-9159 or by email. Our lawyers and staff return all client calls the same day. Client emails are usually replied to within the same business day and seem to be the preferred and most efficient method of communication for most clients.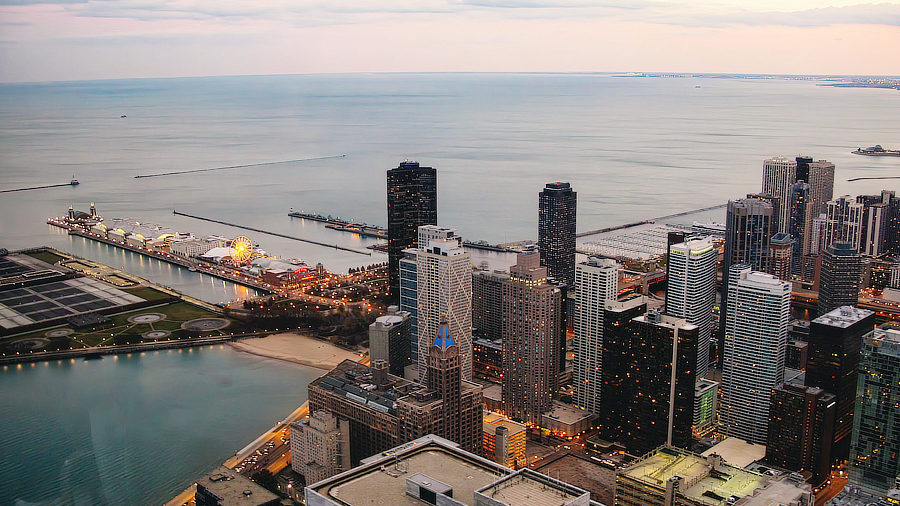 Reviews From Illinois Clients
Choosing a disability law firm to represent you in the application, appeals, or lawsuit stages is no easy task. You want to look for a law office with legal experts who have extensive experience in dealing with initial disability claims, appeals processes, and litigation, and have handled thousands of claims. It's vital that your chosen disability lawyers of Illinois have extensive legal resources, a well-earned reputation, and a high client satisfaction rate. Be sure to browse some of the client recommendations to make the best decisions:
Jill F. from Chicago
I just wanted to take a moment to thank Rachel Alters and Liz M. for all their hard work with the lawsuit against Cigna. I never could have made it all happen without you and your associates. If I ever had any questions, they were promptly addressed, email were answered within 24 hrs., and I was never left in the dark about what was happening with my case. I argued with the insurance company about what was owed to me for years and was always rejected. Rachel and her team took on my case and were able to secure monies for my past, present and future. I received more money than I thought was possible and it was all done quickly. My case was not a large case but Rachel still wanted to help. You don't find many attorneys with a heart.
I highly recommend Rachel Alters and her team at Dell Disability Lawyers. They are caring and very experienced. They are located in Florida and I was in Arizona and Illinois at the time I was their client and they were still able to help me with my case and get it settled. Distance was never an issue.
Chad B. from Springfield
I originally spoke with 3 other long term disability lawyers about my case before contacting Dell Disability Lawyers. None of those law firms would take it. They said the chances of me winning was not good. After finding Dell Disability Lawyers online I spoke with one of the attorneys that has since left. He did take my case but later it was picked up by Rachel Alters. Rachel is amazing and a very intelligent attorney. She not only won my case but also was able to get my back pay for 6 months.
I also cannot say enough about Sonia Nogueira. Sonia was always quick to answer any of my questions. I would usually hear back from her within hours of sending her a email. I do not know where I would be if I hadn't contacted them. My family and I cannot thank them enough. Don't let an insurance company tell you they are not responsible for paying you. I paid them for 20 years monthly and they looked for any reason they could not to have to pay me when I needed my benefit. Thank you Rachel and Sonia for all you guys do.
I believe Dell Disability Lawyers are the top LTD lawyers in the nation.
Lynn W. from Quad Cities
Cesar and his team were great to work with. They took the hassle out of applying for my disability claim which was awarded in full. They helped coordinate getting all the information they needed back and forth between my doctors and employer and insurance company. Always available via email or phone.
Angela G. from Chicago
Working with Cesar and Michal at Dell Disability Lawyers was a great pleasure. It was a rather "long distance" relationship (Illinois to Florida), but that did not matter. I do not have internet at home, but can get access at another location, and they were willing to work around my limited internet access and my schedule. They would send documents by email that needed signatures, and would call me directly if something was needed urgently. They were available for questions, usually the same day, but always within 24 hours.
Cesar was very upfront from the beginning about what he needed from me as well as what the possible outcomes could be, good or bad. I'm am happy to say my case was successful!! Though I am happy the case is resolved, I will miss working with Cesar and Michal, they are very nice and very concerned people, and they want the best for their client. Thank you so much for everything!
The Dell Disability Lawyers firm was recommended to me by my SSD law firm when my LTD insurance denied my appeal. Like my SSD law firm, Dell Disability Lawyers specialize in LTD claims. Because that is all they do, and they have been in business for a long time, they must be good at it. And, I am satisfied with the outcome of my case… we won! Yeah!
I have always been told, at least on employee performance reviews, that there is always something about one's performance that can be improved. Darned if I can find anything that I would say needs to be improved about the experience or the efforts made to resolve my case.
Josh G. from Bloomington
They have always been very helpful and professional. I would recommend them to anyone seeking private disability claims.
Chris K. from Chicagoland
I couldn't be happier with my experience. Jay is a true professional and knows how to handle complex disability claims. The service and attention to detail provided by my team allowed me to feel confident that we would successfully appeal my claim. And we did, gaining a reversal of my denial on second appeal. Ongoing claim management is also critical and Sonia has been excellent.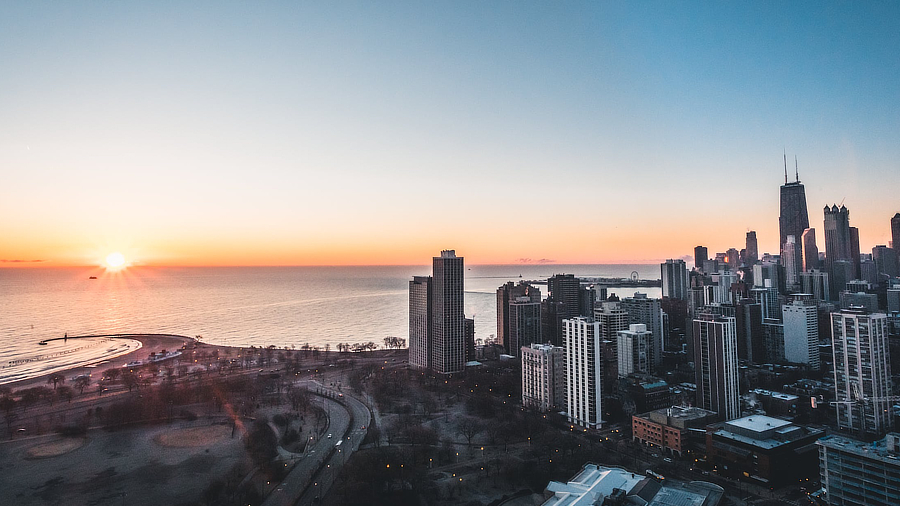 Top 5 Disability Insurance Cases Resolved by Dell Disability Lawyers in Illinois
After Principal Denies Continued Disability Benefits, Attorney Alexander Palamara Gets Claim Reinstated for a Vienna Beef Employee — A Vienna Beef employee who worked as a Customer Service Representative was diagnosed with several medical conditions, impairing her ability to work. Her employer had a disability insurance coverage with Principal, and after leaving work in January of 2018, she started receiving Short Term Disability (STD) and later Long Term Disability (LTD) benefits. However, due to a change in the definition of disability in her LTD policy after 24 months, the client was denied benefits beyond May 2020. Principal reasoned that she was capable of performing her old job or other occupations. The client approached Dell Disability Lawyers and Attorney Alexander Palamara filed an appeal against the unjust denial of benefits. The appeal highlighted the inadequacy of the independent physician's review relied on by Principal, lack of support for Principal's decision, and objective evidence supporting the client's inability to work. Subsequently in early 2021, Principal reversed its decision and resumed the client's benefits.
Dell Disability Lawyers file Lawsuit in Federal Court against Aetna after it denied long-term disability benefits to former software Developer — A former software developer known as Charles was denied long-term disability benefits by Aetna Life Insurance Company. Charles had experienced a cerebral vascular attack in 2011 and began suffering from migraines and memory problems in 2014, which rendered him incapable of fulfilling his job duties. After medical tests and advised by his doctors, Charles filed a disability claim which was initially accepted by Aetna. However, less than two years later, a brief independent medical examination led Aetna to determine he was not disabled from his occupation as a software developer, prompting Aetna to terminate Charles' benefits. Charles then hired Attorney Cesar Gavidia who filed a federal lawsuit against Aetna in Florida, accusing them of arbitrary termination of Charles' long-term disability claim. After enduring mandatory mediation, a confidential settlement was reached.
Hartford overturned its previous denial of LTD benefits for Illinois Account Representative — Mr. K, an Account Representative from Illinois, had to stop working due to severe health conditions, namely chronic congestive heart failure and arteriosclerotic heart disease. Subsequently, he claimed for disability benefits under his employer's short-term and long-term disability policies, administered by Hartford. The insurance company initially denied his long-term disability (LTD) claim, asserting that Mr. K did not meet their definition of disability. Mr. K then sought help from Dell Disability Lawyers and Attorney Jay Symonds who identified flaws in Hartford's denial letter. An appeal was submitted, highlighting the lack of properly qualified medical review of Mr. K's complex cardiac condition by Hartford, and their subsequent negligence in understanding the nature of his job duties and their demands. After reviewing the appeal, medical records, and expert testimonies, Hartford overturned its initial decision, paying full LTD back benefits and reinstating Mr. K's LTD claim.
General Surgeon wins Long Term Disability Insurance Trial Against Unum — A general surgeon suffering from chronic back pain won a long-term disability lawsuit against insurance company UNUM, after denying his benefits since 2004. The United States District Court for the Central District of Illinois ruled in favor of the surgeon, awarding him $402,268. Furthermore, the disability policy will provide over $3.9 million throughout his lifespan. Initially managing his claim independently for several years, the surgeon engaged Dell Disability Lawyers in 2007. Despite having only three medical visits in five years, the plaintiff's case proved his condition hindered his surgical duties, though he could maintain his role as a medical doctor. UNUM's pre-trial monetary offer was dismissed and the surgeon's trial team, composed of Gregory Dell, Gregory Denes, and Cesar Gavidia, successfully secured a favorable jury verdict. Dell Disability Lawyers received their contingency fee of $154,000 and recovered the $28,000 litigation expenses.
---
Illinois Courts, Government and Illinois Department of Insurance Information
Resources to Help You Win Disability Benefits
Disability Benefit Denial Options
Submit a Strong Appeal Package
We work with you, your doctors, and other experts to submit a very strong appeal.
Sue Your Disability Insurance Company
We have filed thousands of disability denial lawsuits in federal Courts nationwide.
Disability Company Reviews
Answered Questions by Our Lawyers
Showing 12 of 834 Videos
Court Criticizes Mutual Of Omaha & Rules on the Side of Policy H...
Hartford Disability Denial At Any Occupation Stage Reversed
Disability Benefit Lawyers Helping Disability Claimants in Illin...
Lawyer Wins 24 Month Mental Nervous Prudential Disability Denial
Florida Disability Insurance Denial Lawyers Discuss Florida Disa...
KPMG Tax Consultant Wins Prudential Disability Appeal
How Our Disability Lawyers Get Long Term Disability Benefits App...
California Disability Insurance Denial Lawyers Discuss CA Disabi...
Don't Apply For Disability Benefits Without a Lawyer
Corporate Attorney with Long COVID & Cognitive Limitations Wins ...
Is it Easy To Get Disability Benefits Paid?
Insurance Companies Don't Want You to Have a Long Term Disabilit...
Showing 8 of 329 Benefit Tips
Showing 8 of 362 Dell Disability Cases
Disability Lawsuit Stories
Showing 8 of 763 Lawsuit Stories
Reviews from Our Clients
Vain V.
Very satisfied with the work of this team. Took well care of my case and took all the necessary time to be responsive and attentive when I had questions. Guided me through recovery and returning to normalcy. All thanks to Jason & Tabitha, thank you!
I.P.
I'm extremely satisfied with the experience I have had with this firm from day one. The lawyer who has handled my case, Alex, is very efficient and attentive to all my questions and concerns. They are always aware of how my case has gone and they care about my health. I feel optimistic with them because they are very attentive during the process of my claim. I would not hesitate to recommend families and friends if in any situation they need their services. Kathleen as well has been very well and assisted me with this case. I highly appreciate everything they have done for me.
Steven P.
It's unfortunate when disability insurance companies come after older disabled policyholders just to help their bottom line. It can be a living nightmare the damage they can do to a family. Dell Disability Lawyers are polite, understanding and knowledgeable. They call you back and answer any question you have no matter how unimportant it can be. The amount of stress they took off of myself and family was incalculable. I recommend them highly to take care of any disability case whether it be filing for benefits or reversing a claim decision. They are outstanding.
Michael A.
I could not have been happier or more appreciative of the hard work they performed on my behalf. I was well briefed on my case and it was closed in a timely manner with a financially successful resolution.
Tonya D.
Mr. Symonds and Sonia as well as everyone else we have worked with throughout this process have been very helpful, professional and caring to our situation. We are very thankful to have this great team on our side.
Mommy M.
Without them my LTD company was dropping my plan with me still suffering from my accident, even with doctor's statements I'm still disabled. The LTD company didn't want to advance my policy to the next stage of years of pay. Dell Disability Lawyers saved my policy, and helped to enforce the LTD company's own policy (for its policy holder, me) that I would be covered still under the LTD policy I had paid for at my previous job, when my accident occurred. These lawyers know what they are doing and can help you too. LTD companies will try to drop you when you still need coverage just because they don't want to pay on your policy anymore. Don't let them break contract with ya because they are trying to get out of it. Hit em with legal action to ensure the continuation of your policy you paid for. Dell Disability worked very well for me and continue to do so.
Dawn D.
I was denied long term disability benefits from The Hartford after being on it for years. I found Dell Disability Lawyers after doing research online. In a matter of days they responded and explained to me everything that would be done. Dell Disability Lawyers were able to settle my suit against The Hartford very quickly and responded to me quickly. I would definitely recommend this team of lawyers for anyone that is fighting for their disability insurance.
Jimmy H.
I have had nothing but a great experience with Dell Disability Law Firm. Mr. Alex Palamara and his team went above and beyond my expectations. They will respond to emails and phone calls in a timely manner. Thank you once again for taking my case.
Michelle P.
This law firm is the best so far. MetLife denied me two times, they appealed two times for me and they won of course. So if you are on disability and want a chance at winning your case use this firm Dell disability lawyers, kind courteous understanding and they get the job done. You won't be disappointed.