//= Helpers\Templates::to_string($page_meta['hero'], 'hero') ?>
Attorneys for Your Florida Disability Insurance Claim
Our national headquarters is located in Florida and we have earned the respect of our peers by being selected to Super Lawyers, Best Lawyers in America and Martindale Hubble as a top ranked disability insurance law firm. Since 1979 our Florida disability attorneys have been battling the insurance companies and we take great pride in recovering disability insurance benefits for our clients. We have handled cases against every disability insurance company and have helped thousands of claimants at any stage of a disability claim to obtain short term, long term disability and long term care benefits. Florida has very favorable insurance laws for claimants that have non-ERISA governed private insurance policies. The laws in Florida for claimants with policies governed by ERISA are complicated and unfortunately favor insurance companies. Sadly, Florida is one of the few states that has not abolished discretionary clauses in ERISA disability policies. Through our daily involvement with each disability company and our active litigation case load we have the knowledge, experience and skill to help place our clients in the best position to collect benefits.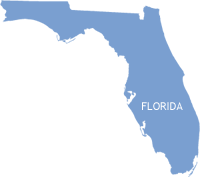 If you are a resident of Florida and would like assistance with your short or long term disability benefits claim, ERISA denial, long term care, life insurance or accidental death policy, there are several things you need to be aware of. Regardless of what stage of the claim process you are currently in, it's usually best to consult a Florida disability lawyer and carefully go through your options before you file a disability benefits claim, appeal, or a lawsuit. In addition, it's important to have an experienced lawyer who deals specifically with Florida law because there are certain state-specific aspects that may affect the case.
If you need attorney representation, please contact us for a free phone consultation. We handle disability benefit claims at all stages: applications, appeals, and litigation of disability lawsuits. We are available to help you with any claim in the United States and you will not be required to come to our office. If we cannot assist you, we will try to refer you to someone that can. We encourage you to look around our extensive website and download our free E-brochure to learn more about our legal services.
What qualifies as a disability in Florida?
Applicants who will be considered are out of work from a full-time position due to an injury.
What is the appeal process for disability benefits?
The Eleventh Circuit Court of Appeals – Florida's highest federal court – has outlined a six-step standard for reviewing disability insurance denials governed by ERISA. Read more here.
How long does it take to get disability approved in Florida?
Florida does not provide short-term disability benefits for those who cannot work. One option is to utilize privatized disability insurance through your employer. This option is only applicable to those who are out of work from a full-time position due to an injury.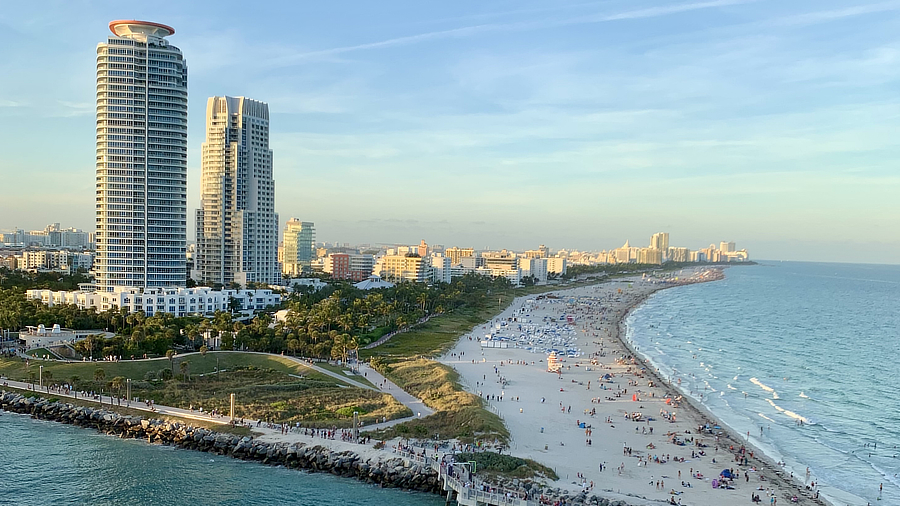 Answers to Questions About Working With Us
I need a disability lawyer near me. Do you work in Florida?
Yes. We are a national disability insurance law firm with extensive experience and we are available to represent you regardless of where you live in Florida or anywhere else in the United States. We have partner disability lawyers in every state and we have filed lawsuits in most federal courts nationwide. Our disability lawyers represent disability claimants at all stages of a claim for disability insurance benefits, and we deal with clients who have a wide variety of medical conditions or have experienced injury. There is nothing that our lawyers have not seen in the disability insurance world, so please do not hesitate to give us a call for a free initial consultation.
What are your fees?
Since we represent disability insurance claimants at different stages of a disability insurance claim, we offer a variety of different fee options. We understand that claimants living on disability insurance benefits have a limited source of income; therefore we always try to work with the clients to make our attorney fees as affordable as possible. The three available fee options are a contingency fee basis (no attorney fee or cost unless we make a recovery), hourly fee or fixed flat rate. In every case we provide each client with a written fee agreement detailing the terms and conditions. We always offer a free initial phone consultation and we appreciate the opportunity to work with you in obtaining payment of your disability insurance benefits.
Do I have to come to your office to work with your law firm?
No. For purposes of efficiency and to reduce expenses for our clients we have found that 99% of our clients prefer to communicate via telephone, e-mail, text or an online meeting tool. If you prefer an initial in-person meeting, please let us know. A disability company will never require you to come to their office and similarly we are set up so that we handle your entire claim without the need for you to come to our office. Whether you need help with the initial application process, ERISA-governed policy issues, employer-sponsored Long-Term Disability (LTD) Insurance problems, insurance company denial, appeals, or litigation processes, we are happy to help remotely.
How can I contact you?
When you call us during normal business hours, you will immediately speak with a disability attorney. We can be reached at 800-698-9159 or by email. Our lawyers and staff return all client calls the same day. Client emails are usually replied to within the same business day and seem to be the preferred and most efficient method of communication for most clients.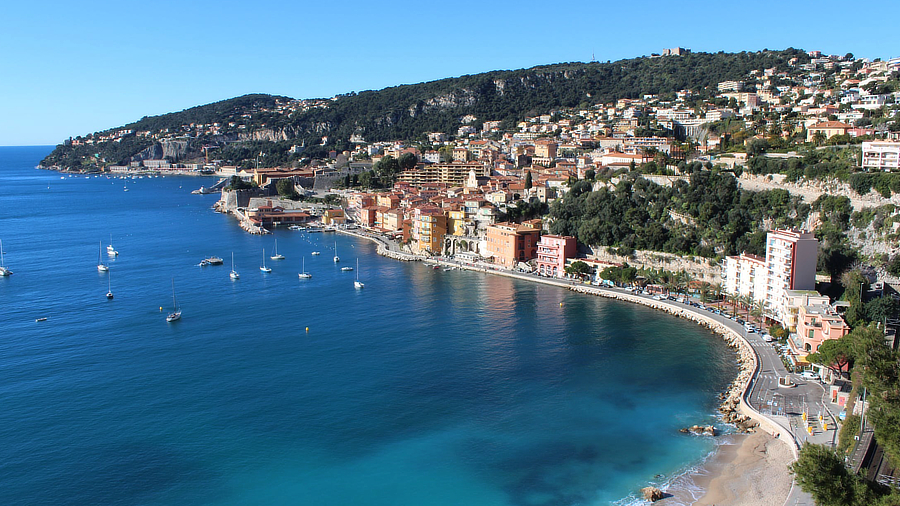 Reviews From Florida Clients
Choosing a disability law firm in Florida to represent you in the application, appeals, or lawsuit stages is no easy task. You want to look for a law office with legal experts who have extensive experience in dealing with initial disability claims, appeals processes, and litigation, and have handled thousands of claims. It's vital that your chosen disability lawyers in Florida have extensive legal resources, a well-earned reputation, and a high client satisfaction rate. Be sure to browse some of the client recommendations to make the best decisions:
Martin R. from Miami
I have nothing but deep, sincere thanks for the way in which you have taken care and protected me and my LTD income since April 2014. I am forever grateful to you both and your staff. You took a frightened man who was being hoodwinked by the Hartford who was fearful of losing his income, to one who was confident. I had a Lion protecting me and indirectly my dear wife Deborah. I will always be humbled by how you all treated me with reverence and professionalism. Your company is the standard to what all others should emulate.
David S. from Miami
In the last five years, I have been greatly helped in all aspects in obtaining and keeping benefits. I could not have been able to do this without the help of Alex Palamara, Vanessa, and the Dell Disability Lawyers Firm.
I highly recommend Alex Palamara and Dell Disability Lawyers for help with your long term disability claim. Without their help, I could not have survived the complexity of obtaining LTD benefits. Alex Palamara's prompt answers to difficult questions, knowledge, and experience made a great help also. I have been very pleased with your service.
Dennis from Jacksonville
Great law firm! Highly recommend to anyone that has disability problems. Very satisfied.
Vincent A. from Fort Lauderdale
It was a pleasure working with attorneys that return your calls in a timely manner. Alex Palamara was great. He listened to me and heard what I was saying. Either he or Danielle Lauria kept me in the loop at all times. I would definitely use Dell Disability Lawyers again and ABSOLUTELY recommend their services to anyone who needs excellent competent attorneys.
Linda A. from Miami
It was an excellent experience working with Stephen Jessup, Esq. and Vanessa Arriaga, paralegal, on my appeal claim! They are a great team and did an amazing job to obtain a positive result for my case. They were focused, knowledgable and efficient – and, they took the burden of dealing with the insurance carrier off of my shoulders. I am grateful to have the opportunity to thank them for their expertise and guidance during a difficult time.
As an attorney myself, I would (and will) highly recommend Stephen Jessup and the Dell Disability Lawyers firm to anyone seeking legal advice on a disability matter. Stephen and Vanessa were responsive and professional. They kept me updated on all matters affecting the case. Stephen clearly explained the nuances of the disability appeal process, and his expertise and guidance helped me make educated client decisions. I am thrilled and grateful for the result that they obtained.
Dennis W. from Orlando
If it weren't for Attorney Rachel Alters, I would have probably been living on the streets, living in a cardboard box, or maybe not even be here today. I was denied numerous times by my own Short Term and Long Term Insurance Company that I had paid years of premiums to. I figured that since it was my Insurance Company that I wouldn't have any problems with submitting a claim and getting it approved. Was I wrong… Then the claims adjusters started playing head games with me each time I contact them or mailed them any additional information. Nothing seemed to matter. Eventually I would always get a rejection/denial letter in the mail. I was so irritated and frustrated as I also had to deal with my illness and go without any income for almost 2 years.
I even researched and contacted numerous local lawyers. They would either state that they wouldn't take the case, take the case and either do nothing with the file or at a later date contact me to inform that they didn't practice in that particular area. This included all the Attorneys and Firms that you see advertising on the television, including the Large Law Firms. Theses firms actually didn't have the expertise nor the experience in the area of Traumatic Brain Injury, as it was a fairly new unknown area. This was prior to the publicizing of Traumatic Brain Injuries regarding NFL Football Players committing suicide (retired or ex-football players) as well as Professional Boxers. Now all of the sudden those same Attorneys and Large Law Firms are advertising for cases with Traumatic Brain Injuries and Insurance Disability Claims like they dealt with them in the past, which is definitely not the case.
I was stuck between a rock and a hard place. So I went researching on the internet and found Dell Disability Lawyers and watched their videos and so on. I contacted their company and was given an appointment with Attorney Rachel Alters. She went to bat for me. Fought the Giant (Insurance Company) and won, whereas all these other Attorneys and Large Firms wouldn't even touch my case. Attorney Rachel Alters was even willing the take the case to court. She went to battle against a Large Insurance Company and won without going to court!
The office staff was always professional as was Rachel. Attorney Rachel Alters was always accessible for any questions or concerns that I had, personable, confident, kept me updated regarding my case, and would always return telephone calls as well. I highly recommend her to anyone who needs help with their Short Term and/or Long Term Disability Insurance claim, as the Insurance Company is in business to reject claims and not to approve them, and unfortunately I found that out on my own.
Mike F. from Tampa Bay Area
I was fortunate enough to have Rachel Alters handle my LTD appeal in 2014. I took 180 days and when all was said and done it was 266 pages long! The detail was amazing and my denial was immediately overturned. I strongly suggest that an individual doesn't go it alone in this process. I think the other great advantage to having her handle it is I can reach out to her anytime I have any issues or questions with the insurance company and she deals directly with them.
I recently had an issue where they were not waiving my premium for the life insurance I ported when I had to stop working. Rachel not only got my premiums waived going forward, she got me a refund of all my premiums going back several years. One of the smartest things I've done was to contact Dell & Schaefer when my LTD was denied.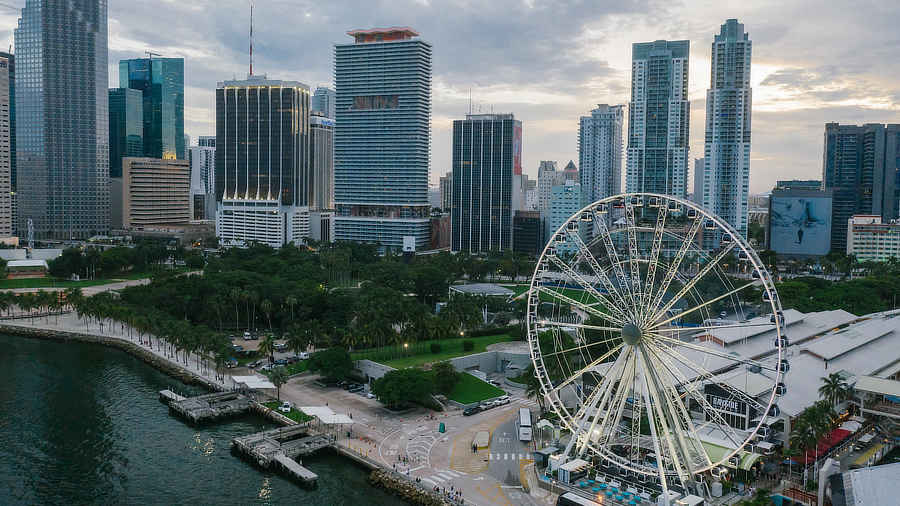 Top 5 Disability Insurance Cases Resolved by Dell Disability Lawyers in Florida
Our disability insurance lawyers are constantly keeping track of every disability lawsuit and court opinion in both Florida and nationwide. We work very hard to simplify this legal information so disability claimants can learn more about the disability claim process and the way in which disability insurance companies will act. The information provided below which is updated weekly, is for informational purposes and is not legal advice. We welcome your comments about any disability related matter and we always offer a free initial phone consultation to answer your questions. We encourage you to view our videos, answered questions, and resolved cases to learn more about how we can assist you. Numerous client references are available upon request.
Cigna Sued For Failing To Make A Timely Decision on Appeal — Disability insurance company, Cigna, is being sued for not rendering a decision on an appeal within the required timeframe outlined by the Employee Retirement Income Security Act (ERISA). Between the insured and insurance carrier, ERISA mandates that the former has 180 days to submit an appeal for a denied claim, while the latter has up to 90 days to make a decision on said appeal. If the insurance carrier exceeds this deadline for whatever reason, ERISA allows the insured to treat the delay as an effective denial of benefits and file a lawsuit in federal court. This scenario occurred in the case of a client, whose claim for disability benefits was denied due to Cigna's belief he could perform other sedentary roles despite his established inability to perform his regular sedentary occupation. Even as the client's repeatedly-requested extension periods elapsed, Cigna failed to give a substantive update on the appeal, leading the client to authorize a lawsuit. There are pros and cons to filing a lawsuit for an insurance carrier's delay in decision-making, and to prevent such exigent situations, it's advisable to consult a competent lawyer to navigate the intricacies of disability insurance claims.
Standard Approves Disability Benefits to Attorney with Fibromyalgia — People suffering from fibromyalgia, a disorder characterized by widespread musculoskeletal pain, often struggle to validate their condition when it impairs their ability to work. If your work is impacted by fibromyalgia and you seek disability insurance benefits, this article demonstrates how you can be successful. It revolves around the case of an attorney who managed to secure Standard's approval for her disability claim. The insurer initially declined her claim, prompting the engaged law firm to undertake detailed analysis of medical records, facilitate independent examinations and vocational analysis, and develop comprehensive appeals. They successfully demonstrated how fibromyalgia affected her cognitive abilities and how this restricted her from conducting her regular work schedule. Crucially, they clarified why she wouldn't be able to perform any occupation instead of just her regular work. Our law firm's sustained efforts yielded positive results and the attorney was finally granted her disability benefits claim.
Teacher's Disability Benefits Reinstated by MetLife — In Broward County, Florida, a former elementary school teacher had his disability benefits restored by MetLife after a legal battle. Forced to stop working due to a debilitating lower back condition, the client had initially filed for short-term disability benefits with MetLife before undergoing surgery. Post-surgery, the client's pain was not completely alleviated, causing him to move from short-term to long-term disability. However, MetLife promptly began an aggressive review of his claim, leading to a denial of his benefits. The client sought help from an attorney and was informed that MetLife required only one level of appeal before filing a lawsuit. Despite the obstacles, the attorney prepared a solid case, backed by professional assessments of the client's physical restrictions and limitations. An appeal was made and within 45 days MetLife overturned its denial and reinstated the client's claim for benefits.
Berkshire Approves Application for Disability Benefits to Sales Manager — Berkshire has approved a disability benefits application for a dedicated sales manager who suffered from severe orthopedic issues due to his demanding career. The sales manager, who had sold his successful company to an international entity and continued to work as a hands-on salesman, suffered from excruciating pain from multiple herniated discs and his condition was worsened by his relentless traveling schedule and physically demanding job. He was left with no choice but to take a break from his work to focus on his health. Luckily, he had earlier taken out individual disability insurance coverage with Berkshire. Faced with mounting health concerns and the complexity of his application, he sought the help of Attorney Stephen Jessup. Attorney Jessup, having vast experience with Berkshire claims, guided the client through the process, meticulously organizing all required documents ranging from medical records and financial information, to occupational details. They submitted the application ahead of time and despite several additional inquiries from Berkshire, the claim was approved promptly, with the client receiving his first benefit check as soon as eligibility started. Berkshire's thorough claims review process underscores the importance of having a knowledgeable attorney to navigate disability claim intricacies.
Cigna Overturns Denial of LTD Benefits for Maintenance Supervisor Suffering from Serious Back Issues — An Industrial Maintenance Supervisor was able to overturn a denial of disability benefits from insurance company Cigna, thanks to the help of Attorney Alexander Palamara of Dell Disability Lawyers. The supervisor had been suffering from severe spinal degeneration and the disability impeded his ability to work, requiring him to use a wheeled walker and restricting him from sitting or standing for extended periods. Despite initially receiving benefits from Cigna for the first two years under the "own occupation" policy, the policy's change in definition of disability after this period led to Cigna's denial of continued benefits. Cigna claimed he could perform a sedentary occupation and was no longer considered disabled. However, upon appeal, Attorney Palamara provided evidence of his client's ongoing medical conditions, along with highlighting inconsistencies in Cigna's review. This led to the claims reapproval and payment of all back benefits.
---
Florida Courts, Government and Florida Department of Insurance Information
Federal Courts
The state of Florida has three Federal District Court divisions:
Resources to Help You Win Disability Benefits
Disability Benefit Denial Options
Submit a Strong Appeal Package
We work with you, your doctors, and other experts to submit a very strong appeal.
Sue Your Disability Insurance Company
We have filed thousands of disability denial lawsuits in federal Courts nationwide.
Disability Company Reviews
Answered Questions by Our Lawyers
Showing 1 of 1 Answered Questions
A:
Vito, yes. We absolutely do handle Cigna cases in Florida. Please email me at Rachel@diattorney.com and send...
Read More >
Showing 12 of 805 Videos
Zurich Disability Denial Help. What To Expect. (Long Term Disabi...
Guardian Long Term Disability Denial Legal Help (Disability Atto...
Everything You Must Know About Your Disability Insurance Company
How Should You Present Your Medical Condition in a Long Term Dis...
JB Hunt Truck Driver Wins Unum Long Term Disability Appeal
Anesthesiologist Approved for Long Term Disability Benefits Plus...
New York Life's Number One Reason to Deny Disability Benefits
ADP Admin With Amputated Leg Denied Hartford Long Term Disabilit...
Filing For Unemployment Benefits Could Jeopardize Disability Ben...
Prudential Relies on Paper Medical Reviews to Deny Long Term Dis...
A private disability policy is better than an Employer provided ...
Hartford Disability Denial Reversed for Oracle Manager and Veter...
Showing 8 of 329 Benefit Tips
Showing 8 of 360 Dell Disability Cases
Disability Lawsuit Stories
Showing 8 of 763 Lawsuit Stories
Reviews from Our Clients
Martin R., Florida
I have nothing but deep, sincere thanks for the way in which you have taken care and protected me and my LTD income since April 2014. I am forever grateful to you both and your staff. You took a frightened man who was being hoodwinked by the Hartford who was fearful of losing his income, to one who was confident. I had a Lion protecting me and indirectly my dear wife Deborah. I will always be humbled by how you all treated me with reverence and professionalism. Your company is the standard to what all others should emulate.
Darryl Hammond
Attorney Alex Palamara and paralegal Danielle are both consummate professionals. Since the inception of my experience with them both they were very attentive thru the entire process and settled my case in a timely fashion.
Why would you recommend Dell Disability Lawyers?
I would unequivocally recommend attorneys Dell Disability Lawyers.
What could we do to improve?
They don't need improvement.
Rhiannon H., Alaska
I have a rare genetic condition that my insurance company didn't want to acknowledge. Stephen and his aide Sonia worked tirelessly for over a year and successfully forced The Standard into covering my policy. They are both empathetic and effective, the best combination.
Janice C., Vermont
Dell Disability Lawyers is an excellent law firm for dealing with disability companies. I tried for 18 months to get disability for a medical condition. I found Dell Disability Lawyers and spoke with Mr. Jay Symonds about my case. He was very understanding and explained how he could help me in a simple and easy to understand manner. Within 6 months of him taking on my case he was able to resolve the case to my satisfaction.
I could concentrate on my health instead of worrying about money to pay my bills. Mr. Symonds staff were all very kind and helpful. I never had a problem with contacting them for help and they were quick to respond to issues. I would highly recommend Mr. Symonds and his firm to anyone who needs assistance with disability claims with insurance companies.
Roycelyn G., Kentucky
After exhausting all efforts to find a local disability law firm to assist me with submitting claims for LTD non-ERISA and ERISA disability insurance policies, I resorted to a Google search for disability law firms. I decided to contact Dell Disability Lawyers after reading their clients reviews and watching videos on their website. Within 24 hours of contacting Dell Disability Lawyers, I received I call back and an appointment was made with Steven J. Dell, who after hearing my story decided to personally work with me.
He told me that he would put 100% effort to get me on claim. Mr. Dell and his assistant, Merlin Bryan were always available via phone or email to answer any questions that I had regarding my application for long term disability. He was meticulous in guiding me through the process leaving no stone unturned. My claims were approved on the initial application! I know that it was due to the diligence of my attorney, Steven J. Dell. Without Mr. Dell, my application for long term disability would have been rejected. I am very grateful to have had the representation of attorney, Steven J. Dell. 
Why would you recommend Dell Disability Lawyers?
Experts in non-ERISA and ERISA disability law. Dell & Schaefer Law Firm have a well-deserved reputation of taking on big disability insurance companies and winning for their clients. If you find yourself in need of a disability attorney, I highly recommend this firm. You will not be disappointed!
What could we do to improve?
Not a thing. I am a satisfied client.
Robert Z., Idaho
Awesome, super quick email response to my initial request, followed up by a phone call from the attorney to discuss details of my claim, all in the same day, and all free of charge.
Why would you recommend Dell Disability Lawyers?
Very responsive and super helpful, in addition I am very impressed at the level of service I received free of charge with no pitch to retain them.
What could we do to improve?
Nothing, perfect service.
David T., Florida
Appreciated the straight forward and direct answers to my questions. All paperwork and communication was handled in a timely manner.
Why would you recommend Dell Disability Lawyers?
Level of professionalism, excellent communication and world class client service.
What could we do to improve?
Nothing, very smooth process from A to Z !
James
This firm does exceptional work. I worked with them for my application for long term disability. My claim was approved on the initial application with one of the most notoriously difficult insurance carriers in the business. I'm 100% sure that this was due to my attorney Steven Dell. He was meticulous in shepparding me through the process making sure everything was done with precision and done correctly.
My anxiety thought this process was through the roof and Mr. Dell was always there to reassure me and peal me of the ceiling if needed. Mr. Dell and his assistant Merlin were always diligent and immediately responsive when I needed reassurance, help or something needed to be done. If you have a disability claim hire Mr. Dell and this firm. It will be the best money you ever spend.
Michael D., West Virginia
Efficient, energetic, experienced, and prompt. Quickly and cleanly dealt with. Each call was on time, outcomes reviewed, and confirmed. Highly professional and polite. I strongly recommend his services!
Why would you recommend Dell Disability Lawyers?
A professional dealing with professionals. Every time I thought … "I wonder what our status is?" I received an update, he provided great communication with awesome engagement.
What could we do to improve?
Advertise more so more people knew about your firm.