//= Helpers\Templates::to_string($page_meta['hero'], 'hero') ?>
Attorneys for Your New York Disability Insurance Claim
If you are a resident of New York and would like assistance with your short or long term disability benefits claim, ERISA denial, long term care, life insurance or accidental death policy, there are several things you need to be aware of. Regardless of what stage of the claim process you are currently in, it's usually best to consult a disability lawyer and carefully go through your options before you file a disability benefits claim, appeal, or a lawsuit. In addition, it's important to have an experienced lawyer who deals specifically with New York law because there are certain state-specific aspects that may affect the case. Our New York Disability Attorneys assist disability insurance claimants during all stages of a claim for disability insurance benefits. Since 1979, our disability law firm has represented disability claimants against every major disability insurance company. We have earned our reputation in both New York and Nationwide as aggressive, competent, and reliable disability insurance lawyers.
It is essential to hire a disability insurance law firm that has the resources, co-counsel network and experience to effectively represent disability insurance claimants against these nationwide disability insurance companies. We have relationships with lawyers throughout New York and if we are not able to assist you with your disability claim, then we may be able to recommend a New York disability lawyer. If you have a disability insurance claim in either New York or any other state, contact our disability insurance attorneys for a free consultation.
New York residents that have had their disability insurance benefits denied can file a lawsuit in the Civil Court of New York (NY City residents), NY County Courts (Outside NY City), or Supreme Courts under a limited set of circumstances. The NY Court system structure is different than any other court in the country. Click here to learn more about the NY court structure. New York's highest court is called the Court of Appeals. If the disability claimant resides in New York and the disability insurance company is located in a different state, and the amount of disability benefits payable is greater than $75,000, then the lawsuit can be filed in New York Federal District Court. If the disability insurance policy is an employer provided policy governed by ERISA, then the disability claim must be filed in federal court. New York has four Federal District Courts, which are the Eastern, Northern, Southern, and Western District of New York Federal Courts. An ERISA governed disability claim denial lawsuit can usually be filed in any state that the insurance company conducts business. According to the New York Department of Insurance there are more than 1,600 insurance companies that sell insurance products in New York.
If you need attorney representation, please contact us for a free phone consultation. We handle disability benefit claims at all stages: applications, appeals, and litigation of disability lawsuits. We are available to help you with any claim in the United States and you will not be required to come to our office. If we cannot assist you, we will try to refer you to someone that can. We encourage you to look around our extensive website and download our free E-brochure to learn more about our legal services.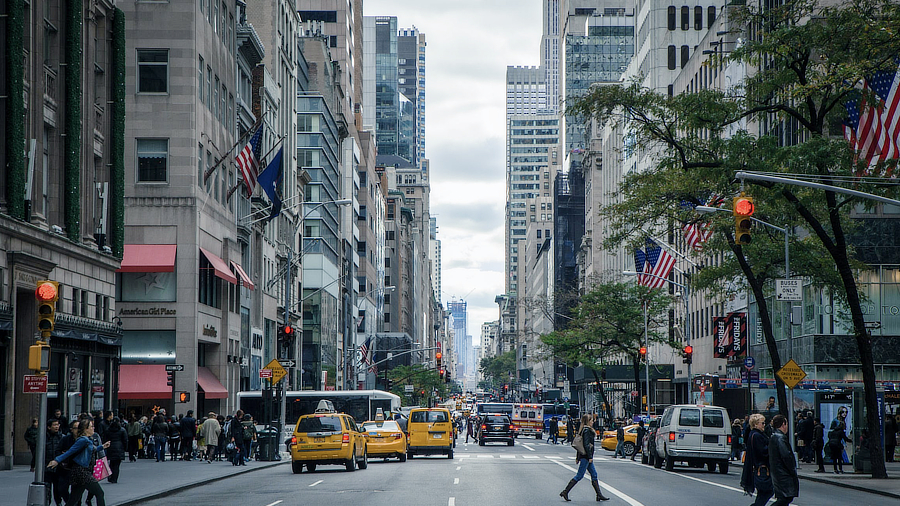 What is the appeal process for disability benefits in New York?
In New York State, if a disability claim is denied, there is a 60-day period from the date of the denial letter to file an appeal request for review. During the appeal process, new evidence can be submitted to the claim within 10 days of filing the request.
Can I be fired for filing a Workers' Compensation claim?
New York State Law guarantees this and protects their rights as an employee. This protection includes them not having to fear being laid off, demoted, denied promotions, or having their hours cut due to filing a Workers' Compensation claim.
Can I get paid for pain and suffering due to my work related injury?
Workers' Compensation is a state-administered system that compensates employees for work-related injuries or illnesses. This compensation covers the cost of medical procedures and treatments, as well as a percentage of lost wages caused by the injury or illness. Unfortunately, workers' compensation does not offer any monetary awards for pain and suffering. While this provides some level of financial security to injured employees, it does not address the physical and emotional hardships that can accompany permanent impairments caused by a workplace accident.
Do I Have to File My Disability Denial Lawsuit in New York?
In the event of a disability claim denial, our disability attorneys will usually have the option of selecting one of several states to file the disability lawsuit. More than 80% of short term and long term disability insurance policies are governed by a federal law called ERISA, which means that a New York disability insurance attorney can usually file a lawsuit in any federal court in any state.
What is Considered a Disability in New York?
When many people think of disability, they are typically imagining a physical injury like a broken back. However, in New York State, the definition of disabilities is much broader and encompasses many other conditions as well. Pregnancy is one example of a condition that qualifies as a disability under the law and entitles you to take advantage of short-term and long-term disability insurance benefits both during and after your pregnancy. Other impairments to body structure, such as broken bones or severe injuries, also qualify for disability benefits in New York.
The special circumstances surrounding a pregnancy make it important to understand the laws surrounding this particular disability category. The state of New York is committed to providing comprehensive rights and protection for individuals with disabilities, regardless of the type of impairment or condition they may suffer from. By understanding their rights under the law, those suffering from disabilities can ensure that they are taking all necessary steps to obtain adequate compensation while still receiving fair treatment by employers.
Eligibility requirements for disabled workers to receive compensation include the need for one to remain under the care of a licensed medical provider for diagnosed medical conditions.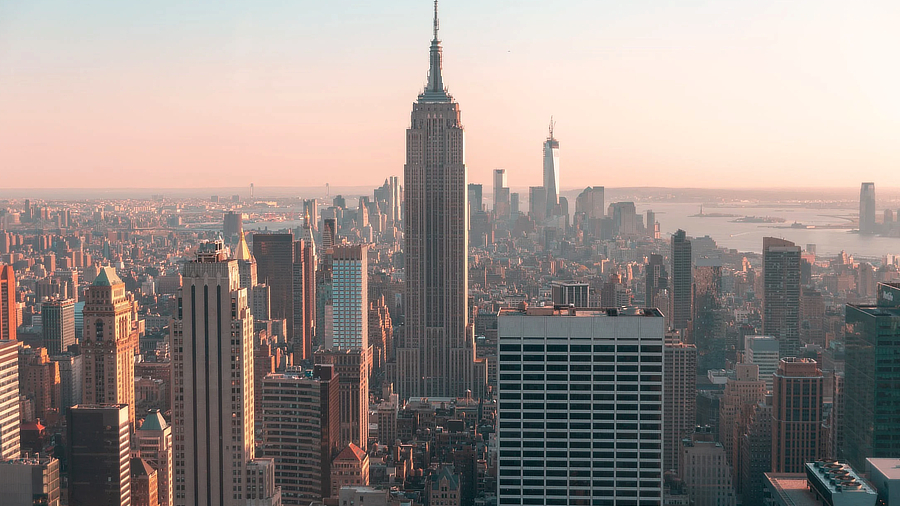 Answers to Questions About Working With Us
I need a disability lawyer near me. Do you work in New York?
Yes. We are a national disability insurance law firm with extensive experience and we are available to represent you regardless of where you live in New York or anywhere else in the United States. We have partner disability lawyers in every state and we have filed lawsuits in most federal courts nationwide. Our disability lawyers represent disability claimants at all stages of a claim for disability insurance benefits, and we deal with clients who have a wide variety of medical conditions or have experienced injury. There is nothing that our lawyers have not seen in the disability insurance world, so please do not hesitate to give us a call for a free initial consultation.
What are your fees?
Since we represent disability insurance claimants at different stages of a disability insurance claim, we offer a variety of different fee options. We understand that claimants living on disability insurance benefits have a limited source of income; therefore we always try to work with the clients to make our attorney fees as affordable as possible. The three available fee options are a contingency fee basis (no attorney fee or cost unless we make a recovery), hourly fee or fixed flat rate. In every case we provide each client with a written fee agreement detailing the terms and conditions. We always offer a free initial phone consultation and we appreciate the opportunity to work with you in obtaining payment of your disability insurance benefits.
Do I have to come to your office to work with your law firm?
No. We are certainly available to meet with you at any of our satellite offices located in either New York or another state, however following a review of your disability policy or any other pertinent documents and a free telephone conversation we are usually able to make a determination. It is our job to try to get our clients paid their disability insurance benefits as quick as possible; therefore we prefer to have an initial consultation via telephone. For purposes of efficiency and to reduce expenses for our clients we have found that 99% of our clients prefer to communicate via telephone, e-mail, text or an online meeting tool. If you prefer an initial in-person meeting, please let us know. A disability company will never require you to come to their office and similarly we are set up so that we handle your entire claim without the need for you to come to our office. Whether you need help with the initial application process, ERISA-governed policy issues, employer-sponsored Long-Term Disability (LTD) Insurance problems, insurance company denial, appeals, or litigation processes, we are happy to help remotely.
How can I contact you?
When you call us during normal business hours, you will immediately speak with a disability attorney. We can be reached at 800-698-9159 or by email. Our lawyers and staff return all client calls the same day. Client emails are usually replied to within the same business day and seem to be the preferred and most efficient method of communication for most clients.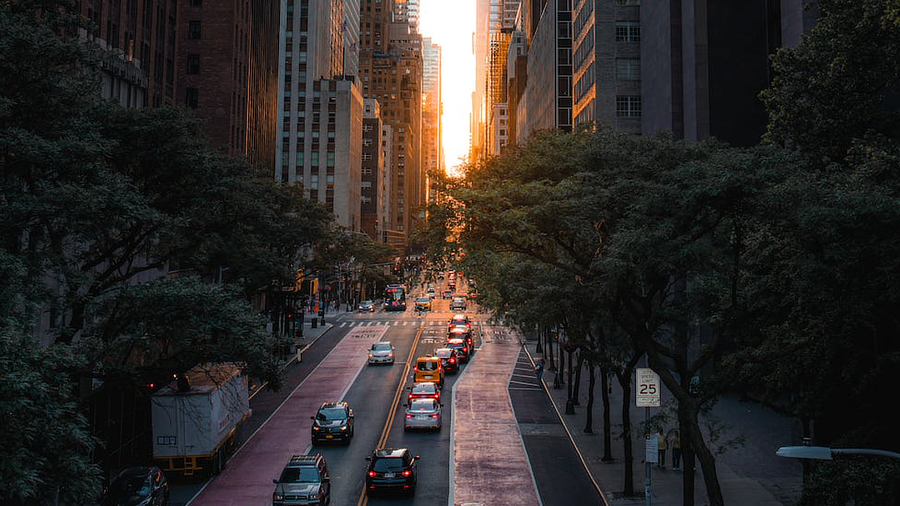 Reviews From New York Clients
Choosing a disability law firm to represent you in the application, appeals, or lawsuit stages is no easy task. You want to look for a law office with legal experts who have extensive experience in dealing with initial disability claims, appeals processes, and litigation, and have handled thousands of claims. It's vital that your chosen disability lawyers of New York have extensive legal resources, a well-earned reputation, and a high client satisfaction rate. Be sure to browse some of the client recommendations to make the best decisions:
Paul L. from New York City
Words can only scratch the surface regarding my experience working with Dell Disability Lawyers. It's a very emotional experience making the decision to utilize disability insurance. The unknowns were/are scary. From the very first phone call, the support staff was/are very professional and reassuring. I have been working with Attorney Steven Dell for approximately 10 years. He is confident, reassuring, listens to and addresses all my concern, and is extremely dilligent in understanding my specific policies for how they impact me. It is very reassuring that Steven handles and deals with the insurance company on my behalf. Attorney Dell's team, and specifically Merlin, Attorney Dell's assistant, is simply fantastic. Her professionalism and attention to detail have made all my communications with the office seamless.
Simply put, my experience with Dell Disability Lawyers made the emotional rollercoaster experience of my neck surgery seem like a walk in the park.
Thank You, Thank You, Thank You, to both Attorney Steven Dell and to Merlin for how you have helped me over these past 10 years.
Dilligence, Reassurance, Professionalism at every step, Confidence, Results.
With 10 years experience with working with Dell Disability Lawyers, taking that step to call them was one of the best professional and personal decisions I have ever made.
You want to know what you can do – the below comment about posting your first name and last name initial on our website. Put up my full name, phone number, and email address. I will gladly speak to anyone about your office and tell them my story and how instrumental Steven and Merlin have been in my life over the past 10 years.
Jeanne E. from Rochester
My experience with Dell Disability Lawyers has been entirely positive. I presented them with a meritorious appeal and virtually no time to present it. In less than 3 weeks, they identified the critical points to present for my appeal, collected the supporting documentation, and crafted a compelling and convincing argument in presenting my appeal.
I was of virtually no help to them. I forgot tasks, large and small. assigned to me to carry out. They worked around my obstructive assistance to compile a compelling argument and supportive documentation to present to my disability insurer.
As an attorney, my initial instinct was to attempt to micromanage the conduct of my appeal. My lawyer and his staff quickly demonstrated such extensive knowledge and experience in dealing with private disability insurance that the control freak in me recognized I should stand back and let them do what they do so very well.
Marjorie B. from Long Island
Rachel Alters is incredibly knowledgeable about disability law. She was extremely helpful with applying for benefits, is very detailed oriented, and follows through if there are delays. Whenever I have had a question, Rachel is very prompt with returning calls, and answering emails. I recommend her very highly, and am happy that she has represented me throughout this process. I had a very good experience working with Rachel Alters.
Ed H. from New York City
From day one, my dealings with both Jay Symonds and Sonia Nogueira were extremely professional. This claim was very important to me and I always felt that it was as important to your firm. Every question or concern was answered quickly. Most importantly, my claim was approved and I'm sure working with Jay and Sonia helped make that happen.
Karen F. from Albany
I applied for and was denied my LTD insurance a little over two years ago. I was distraught, I had no idea they could just refuse you. My Social Security disability lawyer gave me the Dell Disability Lawyers name and phone number. I called the next day, and they immediately called me back and set up an appointment the next day, for me to speak to Alex Palamara on the phone.
He was extremely empathetic and friendly. He took all of my information and he and Danielle Lauria, who works with the lawyers, prepared a statement to the insurance carrier. They also send me copies of everything that they send out. They sent a very professional and informative letter explaining why I should not be denied the insurance. The insurance company immediately decided to pay me the insurance that I signed up for.
I have always received quick information and phone calls, whenever I request assistance. They did have to do another appeal for me, recently. It was very involved, but written up extremely well. I was offered a settlement, and they were even able to get the in Insurance company to increase it for me. I would recommend Mr. Palamara and this law firm to anyone who has a problem with their LTD insurance. I don't have a single complaint about the way I was treated. I'm extremely thankful for their help over the last few years.
They were always polite, professional and friendly when I spoke with anyone in the office. I always received a quick response to any questions I had. The letters and appeals that Mr. Palamara sent out were extremely well done. I can't think of a single reason that anyone could want another lawyer.
James S. from Rochester
The best place to start is a brief background. I had incurred six spine surgeries in a span of five years taking four or nine days vacation for each. These surgeries included multi level fusions, laminectomy's, etc. I reached the point where the physicians recommended I take a period of time (six months) off to see if the injured nerves would calm down. I filed for my short term benefit (90 days) and that was approved. I filed for my long term benefit but was denied. After six months of no improvement I was deemed permanently injured, a pain management case. No other surgeries would help. This was all fully documented and supported by the surgeon. At some point in that period I realized an attorney was the only way to take on the insurance company as I was getting absolutely nowhere. I searched locally but had no luck but was recommended to Dell Disability Lawyers by a local attorney.
I was hesitant at first as their main office is in Florida and I am in New York but realized they had to trust me remotely also. Once they obtained all the medical records and formed the first of several appeals (at their up front cost and therefore risk) I realized they had this down and they realized I had a legit case with full physician support. The people at Dell Disability Lawyers were always courteous and professional. They never set any false expectations about time frame and they always kept me updated as the claim status.
Dell Disability Lawyers at one point had to ask my surgeon to write yet another letter on my behalf. There interaction with the very busy surgeon was polite, professional and subtle. I did not want my relationship with the doctors jeopardized by this and it never was. They also updated me with a copy of all interactions with the insurance company in a timely manner.
They certainly lived up to their promise so I would certainly recommend them. Without an attorney I would never have won my appeal of the disability denial.
Jeanne T. from Buffalo
When I contacted Dell Disability Lawyers, the attorney who I spoke with immediately put me at ease. All phone calls were answered and all email questions received a prompt reply. I never felt brushed off or dismissed. When you can't fight for yourself, it's nice to know that a team of caring professionals are fighting for you.
Working with your firm was a very good experience. Mr. Palamara and Ms. Arriaga always treated me with respect, even when I would panic or stress about the case.
Top 5 Disability Insurance Cases Resolved by Dell Disability Lawyers in New York
In order to help you gain a further understanding of New York disability insurance law our lawyers have provided some simple summaries of some New York disability lawsuits. In addition we regularly update this page with recent court decisions, lawsuits and news regarding disability denials in New York. We handle disability claims from the application stage through the litigation of a disability lawsuit. If you are looking for assistance for your disability insurance claim, then we always offer a free consultation to discuss your options.
Prudential Overturns Disability Denial to Chiropractor — Our client, a New York based chiropractor, was denied long-term disability benefits by Prudential despite experiencing severe shoulder and neck pain that significantly affected his ability to work. Supported by his doctors, he found his disability claim was rejected due to alleged "insufficient medical evidence" by Prudential's clinical team. Our legal team swiftly intervened to challenge the decision and protect the client's rights. Upon review, we observed Prudential assessed his claim under ERISA law, suitable for employer-provided disability policies, which didn't apply in our client's case as his policy belonged to the National Business Association for Chiropractors. We countered this misstep by Prudential with an appeal clarifying that the client's policy was an Association/Franchise policy, operating more akin to an individual policy. We also used an independent functional capacity examination to substantiate our client's medical condition. Presenting new evidence detailing our client's physical functional restrictions and scientifically verifying his complaints of pain, the appeal was successful. Prudential finally overturned its decision, approving the disability claim, and providing all owed back benefits.
Hartford overturned previous denial of long term disability benefits for New York Consultant— A New York consultant, Mr. M, who was forced to quit work in 2017 because of a severe lumbar disc herniation, had his previously-denied long-term disability benefits reversed by Hartford. This followed a claim filed under his employer's Short-Term and Long-Term Disability policies, which were administered by Hartford. Mr. M was denied his Long-Term Disability benefits under the assertion that his condition was pre-existing and thereby excluded by the policy. Following the rejection of his claim, Mr. M sought legal assistance from Dell Disability Lawyers, who pointed out critical problems with Hartford's denial. Dell's team prepared an ERISA appeal which contested Hartford's claim that Mr. M's disability was due to a pre-existing condition. The firm pointed out that Mr. M's disability was actually a rare complication arising from a prior surgery, and thus couldn't be classified as a pre-existing condition. They further pointed out that courts have consistently ruled that pre-existing condition exclusions cannot be applied to complications resulting from surgeries for pre-existing conditions. After months of review, including an examination of numerous medical records, Hartford reversed its denial.
After Appeal Sun Life Finally Approves Disability Benefits for Data Engineer — A data engineer with Avanade was forced to stop working in 2017 due to heart issues. His long term disability insurance policy with Sun Life Assurance Company should have covered him, but they refused his claim in early 2018. The insurance company failed to fully account for the severity of his illness, basing their decision on an erroneous consultation. Attorney Alexander Palamara was hired to challenge this decision. A review of the original denial revealed numerous oversights by Sun Life, including inaccurate assumptions about travel requirements for the engineer's job and an underestimation of how severely his health impacted his ability to perform his duties. Palamara filed an appeal, hinging on the multiple instances of medical evidence demonstrating the engineer's cardiac disease. In October 2018, Sun Life reversed their decision and approved his claim, sending him his overdue benefits. However, the legal battle isn't over. After receiving benefits for 24 months, the engineer's policy stipulates reevaluation. Palamara, thus, will continue working on the case to ensure that the now validated disability claim isn't unjustly denied again. Engaging an experienced disability lawyer in New York could prove vital in similar insurance disputes to navigate the complexities of such cases.
Trinity Health Care Registered Nurse wins Cigna long term disability Appeal — A registered nurse from Albany Memorial Hospital, part of the Trinity Health System, successfully appealed her denial for continued Long Term Disability (LTD) benefits from Cigna. Despite suffering severe back conditions, Cigna claimed she no longer met the disability definition under the policy. After two years of LTD benefits, most policies alter their definition of disability, making it harder for claimants to qualify. Cigna utilized this change in definition to deny the nurse's claim, a common issue among disability insurers. Cigna denied the claim based on evaluations by its own employees and did not seek an independent medical examination or professional review. Dell Disability Lawyers filed an administrative appeal showcasing objective evidence of the nurse's condition, including a Functional Capacity Evaluation (FCE) and years of support from treating physicians. Within three months of filing, Cigna reinstated the nurse's benefits. To avoid such complexities in disability claims, it's a good idea to get an experienced disability attorney to help with these issues.
After it had previously overturned a denial after an initial Dell Disability Lawyers Appeal, Liberty denied our client's claim again. After a new appeal, Liberty has now agreed to reinstate our client yet again. — A hospital admissions clerk, suffering from morbid obesity, osteoarthritis, and chronic back pain, initially had her long term disability benefits denied by Liberty, despite qualifying due to her ongoing medical issues. Liberty's denial was based on a review by a physician they hired, claiming lack of objective medical evidence of her impairments. Attorney Alexander Palamara appealed this initial denial, arguing that the physician's opinion was incorrect and overlooking the client's multiple health problems. Subsequently, Liberty accepted the appeal and commenced long term disability benefit payments. Five months later, Liberty cancelled the benefits claiming to need updated medical records, despite the client's medical condition being stable. Alexander Palamara filed a second appeal, reasserting the client's health condition and continual medical care. The appeal was promptly accepted and the client retains her long-term disability benefits. This case highlights the importance of professional legal representation when dealing with insurance companies who may continually attempt claim denial.
---
New York Courts, Government and New York Department of Insurance Information
Resources to Help You Win Disability Benefits
Disability Benefit Denial Options
Submit a Strong Appeal Package
We work with you, your doctors, and other experts to submit a very strong appeal.
Sue Your Disability Insurance Company
We have filed thousands of disability denial lawsuits in federal Courts nationwide.
Disability Company Reviews
Answered Questions by Our Lawyers
Showing 1 of 1 Answered Questions
A:
Carol, Gainful work would imply you are performing steady work for payment and getting paid $20 for baby sitti...
Read More >
Showing 12 of 805 Videos
Court Rules That First UNUM Cannot Extend Disability Appeal Rev...
New York Disability Insurance Lawyer - LTD and ERISA Disability ...
Hartford Disability Lawsuit and Appeal of A Disability Insurance...
Zurich Disability Denial Help. What To Expect. (Long Term Disabi...
Guardian Long Term Disability Denial Legal Help (Disability Atto...
Everything You Must Know About Your Disability Insurance Company
How Should You Present Your Medical Condition in a Long Term Dis...
JB Hunt Truck Driver Wins Unum Long Term Disability Appeal
Anesthesiologist Approved for Long Term Disability Benefits Plus...
New York Life's Number One Reason to Deny Disability Benefits
ADP Admin With Amputated Leg Denied Hartford Long Term Disabilit...
Filing For Unemployment Benefits Could Jeopardize Disability Ben...
Showing 8 of 329 Benefit Tips
Showing 8 of 360 Dell Disability Cases
Disability Lawsuit Stories
Showing 8 of 763 Lawsuit Stories
Reviews from Our Clients
Martin R., Florida
I have nothing but deep, sincere thanks for the way in which you have taken care and protected me and my LTD income since April 2014. I am forever grateful to you both and your staff. You took a frightened man who was being hoodwinked by the Hartford who was fearful of losing his income, to one who was confident. I had a Lion protecting me and indirectly my dear wife Deborah. I will always be humbled by how you all treated me with reverence and professionalism. Your company is the standard to what all others should emulate.
Darryl Hammond
Attorney Alex Palamara and paralegal Danielle are both consummate professionals. Since the inception of my experience with them both they were very attentive thru the entire process and settled my case in a timely fashion.
Why would you recommend Dell Disability Lawyers?
I would unequivocally recommend attorneys Dell Disability Lawyers.
What could we do to improve?
They don't need improvement.
Rhiannon H., Alaska
I have a rare genetic condition that my insurance company didn't want to acknowledge. Stephen and his aide Sonia worked tirelessly for over a year and successfully forced The Standard into covering my policy. They are both empathetic and effective, the best combination.
Janice C., Vermont
Dell Disability Lawyers is an excellent law firm for dealing with disability companies. I tried for 18 months to get disability for a medical condition. I found Dell Disability Lawyers and spoke with Mr. Jay Symonds about my case. He was very understanding and explained how he could help me in a simple and easy to understand manner. Within 6 months of him taking on my case he was able to resolve the case to my satisfaction.
I could concentrate on my health instead of worrying about money to pay my bills. Mr. Symonds staff were all very kind and helpful. I never had a problem with contacting them for help and they were quick to respond to issues. I would highly recommend Mr. Symonds and his firm to anyone who needs assistance with disability claims with insurance companies.
Roycelyn G., Kentucky
After exhausting all efforts to find a local disability law firm to assist me with submitting claims for LTD non-ERISA and ERISA disability insurance policies, I resorted to a Google search for disability law firms. I decided to contact Dell Disability Lawyers after reading their clients reviews and watching videos on their website. Within 24 hours of contacting Dell Disability Lawyers, I received I call back and an appointment was made with Steven J. Dell, who after hearing my story decided to personally work with me.
He told me that he would put 100% effort to get me on claim. Mr. Dell and his assistant, Merlin Bryan were always available via phone or email to answer any questions that I had regarding my application for long term disability. He was meticulous in guiding me through the process leaving no stone unturned. My claims were approved on the initial application! I know that it was due to the diligence of my attorney, Steven J. Dell. Without Mr. Dell, my application for long term disability would have been rejected. I am very grateful to have had the representation of attorney, Steven J. Dell. 
Why would you recommend Dell Disability Lawyers?
Experts in non-ERISA and ERISA disability law. Dell & Schaefer Law Firm have a well-deserved reputation of taking on big disability insurance companies and winning for their clients. If you find yourself in need of a disability attorney, I highly recommend this firm. You will not be disappointed!
What could we do to improve?
Not a thing. I am a satisfied client.
Robert Z., Idaho
Awesome, super quick email response to my initial request, followed up by a phone call from the attorney to discuss details of my claim, all in the same day, and all free of charge.
Why would you recommend Dell Disability Lawyers?
Very responsive and super helpful, in addition I am very impressed at the level of service I received free of charge with no pitch to retain them.
What could we do to improve?
Nothing, perfect service.
David T., Florida
Appreciated the straight forward and direct answers to my questions. All paperwork and communication was handled in a timely manner.
Why would you recommend Dell Disability Lawyers?
Level of professionalism, excellent communication and world class client service.
What could we do to improve?
Nothing, very smooth process from A to Z !
James
This firm does exceptional work. I worked with them for my application for long term disability. My claim was approved on the initial application with one of the most notoriously difficult insurance carriers in the business. I'm 100% sure that this was due to my attorney Steven Dell. He was meticulous in shepparding me through the process making sure everything was done with precision and done correctly.
My anxiety thought this process was through the roof and Mr. Dell was always there to reassure me and peal me of the ceiling if needed. Mr. Dell and his assistant Merlin were always diligent and immediately responsive when I needed reassurance, help or something needed to be done. If you have a disability claim hire Mr. Dell and this firm. It will be the best money you ever spend.
Michael D., West Virginia
Efficient, energetic, experienced, and prompt. Quickly and cleanly dealt with. Each call was on time, outcomes reviewed, and confirmed. Highly professional and polite. I strongly recommend his services!
Why would you recommend Dell Disability Lawyers?
A professional dealing with professionals. Every time I thought … "I wonder what our status is?" I received an update, he provided great communication with awesome engagement.
What could we do to improve?
Advertise more so more people knew about your firm.