//= Helpers\Templates::to_string($resource_meta['hero'], 'hero') ?>
Lincoln Financial Disability Denial: Determining a Date of Disability is Critical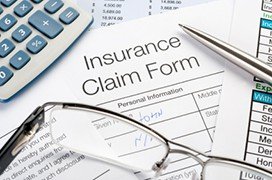 Applying for disability insurance benefits is a complex process that requires a claimant to be familiar with all of the requirements in a disability policy. We often see that disability claims are denied benefits because a claimant does not select the correct date of disability.
A date of disability is not always the last date you worked or the first time that you saw a doctor. Many claimants suffer for weeks or months before they finally see a doctor. A disability claim becomes very challenging if a claimant stops working due to a disability and then sees a doctor shortly thereafter. Most ERISA disability policies require a claimant to be employed while they are disabled.
The following is a real life example of a claimant with a Lincoln Financial disability policy that was suffering with a psychological disability while employed, but did not see a doctor until a day after she stopped working.
I have been seeing a psychiatrist for 13 years for major depressive disorder, panic and OCD. I worked at the same company for 13 years and Lincoln Financial was the LTD carrier. Over the summer I was on FMLA with my son who is autistic and had major surgery. During this time my employer cut my job due to a funding cut, the employer offered me another job, with double the work and about 4 dollars less pay per hour. I had a major set back and was crippled with anxiety and panic, I ended up quitting my job when I was ready to go back after the FMLA was up because I was throwing up from the anxiety, I wasn't sleeping etc. I was humiliated about the job change and all of my symptoms from my conditions came racing to the forefront.

I quit my job on the 11th of August, I saw my Dr on the 12 of August because that was the soonest he could get me in. He changed my meds and agreed that I was unable to work. I applied for LTD through them after calling them, explaining my situation and was told it was within my right to apply based on the 13 years of coverage. After 3-4 months and my ex- employer dragging their feet on getting the paperwork in, I was approved on February 9 for 2 years at 60 percent of my salary. They sent me a retroactive check for two months and approx one week after getting the approval letter and the check, they called me and told me that they made an error and they were denying my claim, because I quit on the 11th and I did not become disabled until the 12. I am devastated and scared to death. Why would they do this? I was so relieved to get some help and they even offered to help me with my SSD claim. They have records that I had pre existing conditions but they claim my disabiltiy didn't officially start until I had the emergency appointment with my Doctor who could not see me until the day after I was to return to work. This has set me back miles wirh my mental health. It seems like a cruel joke someone has played o me, dangled an approval letter sent me a check and called me and said oops we made an error, so 'forget it you are denied. i cant stop crying, I am riddled with panic and anxiety. I would have rathered they denied me from the start because this is just too much for me to handle. is this a common practice, they said it was done during a routine audit. Do they do a routine audit on a claim that was only approved for a week.. I am back to square one, no money, no way to work and humiliation at thinking I was approved.
There is a good chance that this claimant's denial will be reversed, but an ERISA appeal is going to be required. This claimant could have likely avoided a claim denial had the proper steps been taken prior to filing the long term disability applications. Check out our video about applying for disability insurance benefits.
Resources to Help You Win Disability Benefits
Disability Benefit Denial Options
Submit a Strong Lincoln Financial Appeal Package
We work with you, your doctors, and other experts to submit a very strong Lincoln Financial appeal.
Sue Lincoln Financial
We have filed thousands of disability denial lawsuits in federal Courts nationwide against Lincoln Financial.
Lincoln Financial Reviews
Policy Holder Rating
Timely Payments
2.0out of 5
Handling Claim
1.9out of 5
Customer Service
2.0out of 5
Showing 8 of 94 Reviews
Answered Questions by Our Lawyers
Showing 8 of 48 Answered Questions
Showing 12 of 834 Videos
Corporate Attorney with Long COVID & Cognitive Limitations Wins ...
Building Engineer Wins Lincoln Financial Disability Appeal
FPL Lineman Wins Lincoln Disability Denial Appeal
Lincoln Financial Disability Denial Lawyer Tips (Disability Bene...
IT Manager Overcomes Pre Existing Condition LTD Denial
Lincoln Life Denies Disability Benefits to Operations Manager
HR Manager with Fibromyalgia wins Lincoln Financial Disability D...
Electrician with Neck and Back Disorders Denied Lincoln Financia...
Computer Programmer With Depression Wins Lincoln Financial Disab...
UCLA Social Worker with Trigeminal Neuralgia wins Lincoln Financ...
Architect with Lyme & Chronic Fatigue Wins Lincoln Financial Dis...
How To Avoid A Lincoln Financial Disability Benefit Denial
Showing 8 of 329 Benefit Tips
Showing 8 of 362 Dell Disability Cases
Disability Lawsuit Stories
Showing 8 of 763 Lawsuit Stories
Reviews from Our Clients
Vain V.
Very satisfied with the work of this team. Took well care of my case and took all the necessary time to be responsive and attentive when I had questions. Guided me through recovery and returning to normalcy. All thanks to Jason & Tabitha, thank you!
I.P.
I'm extremely satisfied with the experience I have had with this firm from day one. The lawyer who has handled my case, Alex, is very efficient and attentive to all my questions and concerns. They are always aware of how my case has gone and they care about my health. I feel optimistic with them because they are very attentive during the process of my claim. I would not hesitate to recommend families and friends if in any situation they need their services. Kathleen as well has been very well and assisted me with this case. I highly appreciate everything they have done for me.
Steven P.
It's unfortunate when disability insurance companies come after older disabled policyholders just to help their bottom line. It can be a living nightmare the damage they can do to a family. Dell Disability Lawyers are polite, understanding and knowledgeable. They call you back and answer any question you have no matter how unimportant it can be. The amount of stress they took off of myself and family was incalculable. I recommend them highly to take care of any disability case whether it be filing for benefits or reversing a claim decision. They are outstanding.
Michael A.
I could not have been happier or more appreciative of the hard work they performed on my behalf. I was well briefed on my case and it was closed in a timely manner with a financially successful resolution.
Tonya D.
Mr. Symonds and Sonia as well as everyone else we have worked with throughout this process have been very helpful, professional and caring to our situation. We are very thankful to have this great team on our side.
Mommy M.
Without them my LTD company was dropping my plan with me still suffering from my accident, even with doctor's statements I'm still disabled. The LTD company didn't want to advance my policy to the next stage of years of pay. Dell Disability Lawyers saved my policy, and helped to enforce the LTD company's own policy (for its policy holder, me) that I would be covered still under the LTD policy I had paid for at my previous job, when my accident occurred. These lawyers know what they are doing and can help you too. LTD companies will try to drop you when you still need coverage just because they don't want to pay on your policy anymore. Don't let them break contract with ya because they are trying to get out of it. Hit em with legal action to ensure the continuation of your policy you paid for. Dell Disability worked very well for me and continue to do so.
Dawn D.
I was denied long term disability benefits from The Hartford after being on it for years. I found Dell Disability Lawyers after doing research online. In a matter of days they responded and explained to me everything that would be done. Dell Disability Lawyers were able to settle my suit against The Hartford very quickly and responded to me quickly. I would definitely recommend this team of lawyers for anyone that is fighting for their disability insurance.
Jimmy H.
I have had nothing but a great experience with Dell Disability Law Firm. Mr. Alex Palamara and his team went above and beyond my expectations. They will respond to emails and phone calls in a timely manner. Thank you once again for taking my case.
Michelle P.
This law firm is the best so far. MetLife denied me two times, they appealed two times for me and they won of course. So if you are on disability and want a chance at winning your case use this firm Dell disability lawyers, kind courteous understanding and they get the job done. You won't be disappointed.