//= Helpers\Templates::to_string($page_meta['hero'], 'hero') ?>
Our Disability Lawyers Help You Collect Disability Insurance Benefits in Washington
If you are a resident of Washington and would like assistance with your short or long term disability benefits claim, ERISA denial, long term care, life insurance or accidental death policy, there are several things you need to be aware of. Regardless of what stage of the claim process you are currently in, it's usually best to consult a disability lawyer and carefully go through your options before you file a disability benefits claim, appeal, or a lawsuit. In addition, it's important to have an experienced lawyer who deals specifically with Washington law because there are certain state-specific aspects that may affect the case.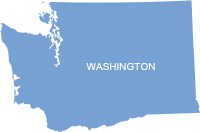 Washington residents that have had their disability insurance benefits denied can file a lawsuit in the District Court or Superior Court under a limited set of circumstances. Washington's state appellate courts includes the Court of Appeals and the Washington Supreme Court. If the disability claimant resides in Washington and the disability insurance company is located in a different state, and the amount of disability benefits payable is greater than $75,000, then the lawsuit can be filed in Washington Federal District Court. If the disability insurance policy is an employer provided policy governed by ERISA, then the disability claim must be filed in federal court. Washington has two Federal District Courts, which are the Eastern and Western District of Washington Federal Courts. An ERISA governed disability claim denial lawsuit can usually be filed in any state that the insurance company conducts business. According to the Washington Department of Insurance there are more than 1,400 insurance companies that sell insurance products in Washington.
When seeking assistance from a disability insurance attorney in Washington, it is important to consider how much experience your lawyer has in dealing with your specific disability insurance company. At the Law Offices of Dell Disability Lawyers, we deal with every major disability company on a daily basis. We know every action that they will take. We have earned our reputation in both Washington and Nationwide as aggressive, competent, and reliable disability insurance lawyers. It is essential to hire a disability insurance law firm that has the resources, co-counsel network and experience to effectively represent disability insurance claimants against these nationwide disability insurance companies.
If you need attorney representation in Washington, please contact us for a free phone consultation. We handle disability benefit claims at all stages: applications, appeals, and litigation of disability lawsuits. We are available to help you with any claim in the United States and you will not be required to come to our office. If we cannot assist you, we will try to refer you to someone that can. We encourage you to look around our extensive website and download our free E-brochure to learn more about our legal services.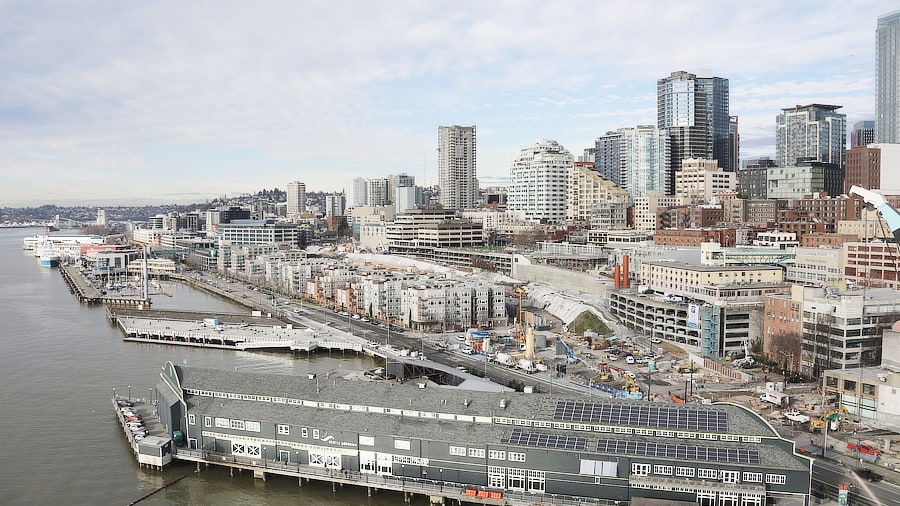 What qualifies for disability in Washington state?
In Washington state, disability can be physical or mental. Physical disabilities include conditions such as paralysis, blindness, deafness, and severe burns. Mental disabilities include conditions such as depression, anxiety disorders, bipolar disorder, schizophrenia, personality disorders, autism spectrum disorders, learning disabilities and intellectual disabilities.
For an individual to qualify for disability in Washington state they must have a medically diagnosed condition which interferes with their ability to perform basic work-related activities. The individual must have a disability that has lasted, or is expected to last, for at least 12 months or result in death.
Do I need a lawyer to get disability insurance benefits?
The disability application process isn't easy, which is why it's best to work with an experienced disability lawyer. At Dell Disability Lawyers, we understand every stage of the disability benefits claim process. We understand the language of disability insurers and will take care to try to avoid a denial of benefits. However, if you experience a disability denial, we will be with you for the duration of the appeals process.
Do I have to file my disability denial lawsuit in Washington?
In the event of a disability claim denial, our disability attorneys will usually have the option of selecting one of several states to file the disability lawsuit. More than 80% of short-term and long-term disability insurance policies are governed by a federal law called ERISA, which means that a disability insurance attorney in Washington can usually file a lawsuit in any federal court in any state.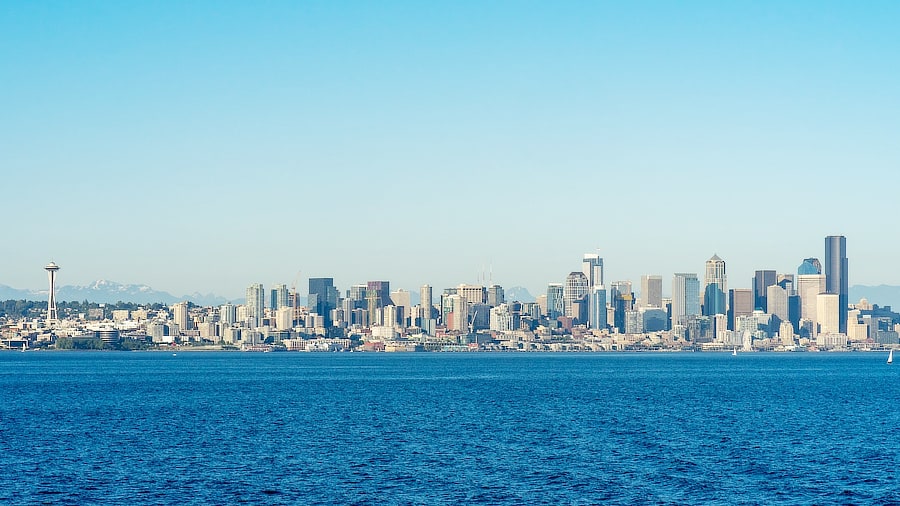 Answers to Questions About Working With Us
I need a disability lawyer near me. Do you work in Washington?
Yes. We are a national disability insurance law firm with extensive experience and we are available to represent you regardless of where you live in Washington or anywhere else in the United States. We have partner disability lawyers in every state and we have filed lawsuits in most federal courts nationwide. Our disability lawyers represent disability claimants at all stages of a claim for disability insurance benefits, and we deal with clients who have a wide variety of medical conditions or have experienced injury. There is nothing that our lawyers have not seen in the disability insurance world, so please do not hesitate to give us a call for a free initial consultation.
What are your fees?
Since we represent disability insurance claimants at different stages of a disability insurance claim, we offer a variety of different fee options. We understand that claimants living on disability insurance benefits have a limited source of income; therefore we always try to work with the clients to make our attorney fees as affordable as possible. The three available fee options are a contingency fee basis (no attorney fee or cost unless we make a recovery), hourly fee or fixed flat rate. In every case we provide each client with a written fee agreement detailing the terms and conditions. We always offer a free initial phone consultation and we appreciate the opportunity to work with you in obtaining payment of your disability insurance benefits.
Do I have to come to your office to work with your law firm?
No. We are certainly available to meet with you at any of our satellite offices located in either Washington or another state, however following a review of your disability policy or any other pertinent documents and a free telephone conversation we are usually able to make a determination. It is our job to try to get our clients paid their disability insurance benefits as quickly as possible; therefore we prefer to have an initial consultation via telephone. For purposes of efficiency and to reduce expenses for our clients we have found that 99% of our clients prefer to communicate via telephone, e-mail, text or an online meeting tool. If you prefer an initial in-person meeting, please let us know. A disability company will never require you to come to their office and similarly we are set up so that we handle your entire claim without the need for you to come to our office. Whether you need help with the initial application process, ERISA-governed policy issues, employer-sponsored Long-Term Disability (LTD) Insurance problems, insurance company denial, appeals, or litigation processes, we are happy to help remotely.
How can I contact you?
When you call us during normal business hours, you will immediately speak with a disability attorney. We can be reached at 800-698-9159 or by email. Because we have extensive resources, our lawyers and staff return all client calls the same day. Client emails are usually replied to within the same business day and seem to be the preferred and most efficient method of communication for most clients.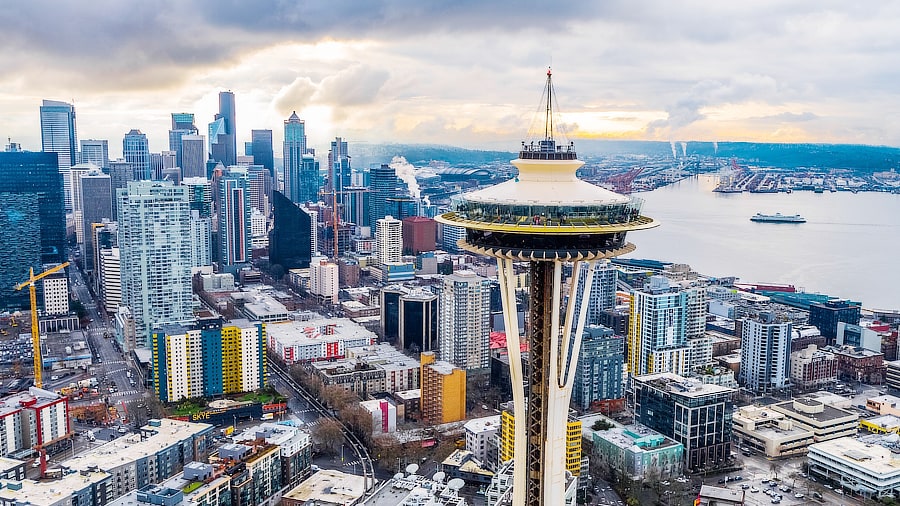 Reviews From Washington Clients
Choosing a disability law firm to represent you in the application, appeals, or lawsuit stages is no easy task. You want to look for a law office with legal experts who have extensive experience in dealing with initial disability claims, appeals processes, and litigation, and have handled thousands of claims. It's vital that your chosen disability lawyers of Washington have extensive legal resources, a well-earned reputation, and a high client satisfaction rate. Be sure to browse some of the client recommendations to make the best decisions:
Lesley C. from Seattle
This was a very stressful time in my life. The disability company to whom my employer and I had paid premiums to for 30 years and who had paid me disability benefits for the past 12 years had closed my case and denied my appeal. I wasn't sure what to do.
Following in depth research, endless phone calls and phone interviews of potential representation, I chose Dell Disability Lawyers to represent me. I am very happy I made that decision.
Rachel and Sonia at Dell Disability Lawyers listened to my concerns and reasons for wanting to appeal my claim. They requested my personal statements and files from the disability company for their review. I felt they always kept me updated as things progressed and requested additional info when necessary.
This is not a quick nor easy ordeal to have to go through. However, having Rachel and Dell Disability Lawyers behind me, I felt I had the best representation possible on my side.
They explained my options clearly and provided honest feedback. They didn't make promises that sounded too good to be true. Their communication was open, timely and made me confident that I was in good hands.
Alicia G. from Olympia
When I called Dell Disability Lawyers I was at a loss of what to do after receiving notice from Cigna that they were terminating my disability benefits after 8 years of having them with no issues. When Jay Symonds called me back, he was very empathic & took plenty of time to answer all of my questions. Given that I had never gone through this before he even advised me to look into other law firms if it would make me more comfortable. We had a few conversations before I retained them & he was very thorough in explaining everything that I could expect from them as my attorneys as well as what to expect from the appeal process.
Throughout the entire appeal Vanessa or Mr. Symonds always kept me up to date & always made themselves available to talk & answer any questions I had. I am so glad I went with Dell Schaefer versus another firm because I doubt I would have received the same personal attention, & that meant a lot to me under such a stressful situation. Everyone I've encountered at Dell & Schaefer has been professional & courteous & I would highly recommend their firm to anyone needing a disability attorney.
They are thorough with their answers to any questions you have. They keep you updated throughout the case. They make themselves available by phone if you have questions & need to talk about your case. They are understanding & empathic so you don't just feel like another client. They are patient even when you are getting frustrated with the process… it is a stressful thing to go through.
I'm not sure other than possibly send some of the documents as Word documents vs PDF documents because sometimes I couldn't open the PDF documents. Most of my frustrations (& they were few) came from the stress of the situation. Vanessa was a great communicator both via email & phone. I truly appreciate her always taking the time to answer my questions & look into the ones she didn't know off hand. She always got back to me with anything she had to look in to.
Kristin Y. from Washington
I reached out to Dell Disability Lawyers online after my disability claim denial. Rachel Alters called me that very day to discuss my case and clearly outlined the process. Rachel proactively scheduled time with me once she decided to take my appeal, to review my contract with Dell Disability Lawyers, address any questions I had about the process or the terms of the contract, as well as provide insight on what to expect once my appeal was filed. Ultimately, Rachel won my appeal against MetLife, which meant that I could focus on getting better! I cannot express how grateful I am to have partnered with Dell Disability Lawyers to successfully win this appeal.
Early in my conversations with Rachel, it was obvious to me that she had solid experience with insurance and disability appeals for executives. Everyone at Dell Disability Lawyers, Rachel and her assistant Kathleen, was very responsive in a timely way to my inquiries. I appreciated that so much, as sometimes working through insurance processes feels like a 'black hole'! Rachel and Kathleen made sure that I always knew the status of my case. Even if we didn't win my appeal, I would feel confident that I had partnered with the best firm to represent me. But in my case, we did win the appeal which makes my recovery possible!
I cannot think of anything about my experience with Dell Disability Lawyers that would need improvement. Even though we live in separate states, and 100% of our communication was via phone/email/fax, I never felt remote in the process. Thank you so much for helping me.
William K. from Seattle
Dell Disability Lawyers was very helpful with getting my disability benefits paid. They answered all my questions, they were not pushy. They were always kind, professional and friendly. I would highly recommend their services.
Robin B. from Washington
I could not be happier with the service and dedication I received from Mr. Jessup and his team regarding my Long Term Disability from my employer. If not for Mr. Jessup I would have never had a favorable decision, as I had received two denials before I had contacted Mr. Jessup.
My advice to anyone looking for a lawyer to go to bat for you without backing down and having your best interests a top priority Mr. Jessup is who you need to call.
Jamie K. from Tacoma
From the moment I called and spoke with Rachel Alters, I knew I was in the right place. I had called many attorneys prior to calling Dell Disability Lawyers and got turned down because my case was too difficult to win. Rachel Alters took the time to explain the whole process to me and promised that she'd do her best to win my case. Along to way, she was extremely patient, knowledgeable, and always took the time to answers my questions, putting me at ease. In the end, we won my disability case and I was more than happy with the settlement results.
I HIGHLY recommend Rachel Alters to anyone with a short term/long term disability case. The amount of professionalism and care you will receive will make the process that much more smoother. Thank you, Rachel!
Top 5 Disability Insurance Cases Resolved by Dell Disability Lawyers in Washington
Lincoln Approves Long Term Disability Benefits After Four Year Fight — An emergency medicine doctor has won a four-year legal battle against Lincoln to receive long-term disability benefits. The insurance company initially denied the doctor's claim due to his high wage and substantial monthly benefits. The doctor had a sleep disorder that affected his performance and led to his termination from the hospital.
He filed a claim with Lincoln a year later. Attorney Stephen Jessup helped the doctor build a strong appeal, focusing on Lincoln's medical reviews. The appeal showed a clear connection between the doctor's poor work performance and severe sleep disorder. Despite Lincoln's attempts to deny the claim, Jessup's appeal was successful. Lincoln finally approved the doctor's claim after almost four years.
Attorney Jay Symonds successfully appealed and overturned Lincoln National's denial of long term disability benefits for a Washington Sales Representative — Attorney Jay Symonds successfully appealed against Lincoln National's denial of long-term disability benefits for Mr. E, a Washington Sales Representative. Mr. E, suffering from Lumbar Intervertebral Disc (IVD) Syndrome with radiculitis, stopped working in July 2016 and claimed disability benefits under his employer's STD and LTD policies. Lincoln National initially paid Mr. E for 1 week under the Policy's "own occupation" definition of disability but then denied further LTD benefits claiming the medical documentation did not support continued total disability. After his initial denial, Mr. E turned to Dell Disability Lawyers and the case was taken up by Symonds. The appeal focused on Lincoln National's evidential inconsistencies and inadequacies, after which Lincoln reversed its decision, reinstating Mr. E's long-term disability benefits.
CIGNA overturned previous denial of long term disability benefits for Washington Crime Scene Photographer — Mr. B, a former Crime Scene Photographer with serious medical conditions, had his denial of long term disability benefits overturned by CIGNA. He received benefits for over two years before CIGNA stopped them, claiming he no longer met the disability definition. Attorney Jay Symonds at Dell Disability Lawyers helped Mr. B appeal this decision. The appeal argued that CIGNA incorrectly assessed his physical abilities and wrongly believed he could do his job. It also emphasized that medical information confirmed he couldn't work any job. After reviewing the appeal and supporting documents, CIGNA reversed its decision, paid back benefits, and reinstated Mr. B's claim. Attorney Symonds is still supporting Mr. B to prevent future benefit termination.
Aetna reinstates benefits for ex-SAP America employee with head injury — A former SAP America employee had her long-term disability claim denied by Aetna Life Insurance. She suffered from multiple concussions and was unable to continue working due to symptoms like headaches, dizziness, and memory lapses. Aetna initially approved the claim in 2017 but later determined she didn't meet the definition of disability due to inadequate medical documentation.
The claimant sought legal assistance from Attorney Alexander Palamara at Dell Disability Lawyers. With strong documentation and support from medical records, an appeal was filed and Aetna's denial was overturned. The claimant is now receiving full monthly benefits again.
Dell Disability Lawyers successfully overturn Sun Life's denial of long term disability benefits for a client with severe cervical disorders — A procurement agent at FLSmidth, Inc. had health issues and had to quit in 2012. Sun Life initially approved her disability claim. She was also approved for Social Security Disability Benefits in 2013. However, Sun Life stopped the benefits in 2014, saying her medical documentation didn't justify her disability. She hired Dell Disability Lawyers and they filed an appeal. Sun Life reinstated her claim based on the appeal evidence. The legal battle will continue due to policy specifics. Dell Disability Lawyers will provide legal assistance until the policy expires or she returns to work.
---
Washington State Legal Resources
Resources to Help You Win Disability Benefits
Disability Benefit Denial Options
Submit a Strong Appeal Package
We work with you, your doctors, and other experts to submit a very strong appeal.
Sue Your Disability Insurance Company
We have filed thousands of disability denial lawsuits in federal Courts nationwide.
Disability Company Reviews
Answered Questions by Our Lawyers
Showing 12 of 834 Videos
Aetna Denial Of Disability Benefits For Boeing Employee With MS ...
Two Disability Lawsuits Against UNUM & Court Awards Benefits...
Washington Court Orders Hartford To Pay Long Term Disability Ben...
Washington: Disability Lawyer Help With Disability Insurance Ben...
Lawyer Wins 24 Month Mental Nervous Prudential Disability Denial
Florida Disability Insurance Denial Lawyers Discuss Florida Disa...
KPMG Tax Consultant Wins Prudential Disability Appeal
How Our Disability Lawyers Get Long Term Disability Benefits App...
California Disability Insurance Denial Lawyers Discuss CA Disabi...
Don't Apply For Disability Benefits Without a Lawyer
Corporate Attorney with Long COVID & Cognitive Limitations Wins ...
Is it Easy To Get Disability Benefits Paid?
Showing 8 of 329 Benefit Tips
Showing 8 of 363 Dell Disability Cases
Disability Lawsuit Stories
Showing 8 of 763 Lawsuit Stories
Reviews from Our Clients
Vain V.
Very satisfied with the work of this team. Took well care of my case and took all the necessary time to be responsive and attentive when I had questions. Guided me through recovery and returning to normalcy. All thanks to Jason & Tabitha, thank you!
I.P.
I'm extremely satisfied with the experience I have had with this firm from day one. The lawyer who has handled my case, Alex, is very efficient and attentive to all my questions and concerns. They are always aware of how my case has gone and they care about my health. I feel optimistic with them because they are very attentive during the process of my claim. I would not hesitate to recommend families and friends if in any situation they need their services. Kathleen as well has been very well and assisted me with this case. I highly appreciate everything they have done for me.
Steven P.
It's unfortunate when disability insurance companies come after older disabled policyholders just to help their bottom line. It can be a living nightmare the damage they can do to a family. Dell Disability Lawyers are polite, understanding and knowledgeable. They call you back and answer any question you have no matter how unimportant it can be. The amount of stress they took off of myself and family was incalculable. I recommend them highly to take care of any disability case whether it be filing for benefits or reversing a claim decision. They are outstanding.
Michael A.
I could not have been happier or more appreciative of the hard work they performed on my behalf. I was well briefed on my case and it was closed in a timely manner with a financially successful resolution.
Tonya D.
Mr. Symonds and Sonia as well as everyone else we have worked with throughout this process have been very helpful, professional and caring to our situation. We are very thankful to have this great team on our side.
Mommy M.
Without them my LTD company was dropping my plan with me still suffering from my accident, even with doctor's statements I'm still disabled. The LTD company didn't want to advance my policy to the next stage of years of pay. Dell Disability Lawyers saved my policy, and helped to enforce the LTD company's own policy (for its policy holder, me) that I would be covered still under the LTD policy I had paid for at my previous job, when my accident occurred. These lawyers know what they are doing and can help you too. LTD companies will try to drop you when you still need coverage just because they don't want to pay on your policy anymore. Don't let them break contract with ya because they are trying to get out of it. Hit em with legal action to ensure the continuation of your policy you paid for. Dell Disability worked very well for me and continue to do so.
Dawn D.
I was denied long term disability benefits from The Hartford after being on it for years. I found Dell Disability Lawyers after doing research online. In a matter of days they responded and explained to me everything that would be done. Dell Disability Lawyers were able to settle my suit against The Hartford very quickly and responded to me quickly. I would definitely recommend this team of lawyers for anyone that is fighting for their disability insurance.
Jimmy H.
I have had nothing but a great experience with Dell Disability Law Firm. Mr. Alex Palamara and his team went above and beyond my expectations. They will respond to emails and phone calls in a timely manner. Thank you once again for taking my case.
Michelle P.
This law firm is the best so far. MetLife denied me two times, they appealed two times for me and they won of course. So if you are on disability and want a chance at winning your case use this firm Dell disability lawyers, kind courteous understanding and they get the job done. You won't be disappointed.