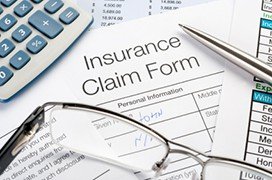 Applying for disability insurance benefits is a complex process that requires a claimant to be familiar with all of the requirements in a disability policy. We often see that disability claims are denied benefits because a claimant does not select the correct date of disability.
A date of disability is not always the last date you worked or the first time that you saw a doctor. Many claimants suffer for weeks or months before they finally see a doctor. A disability claim becomes very challenging if a claimant stops working due to a disability and then sees a doctor shortly thereafter. Most ERISA disability policies require a claimant to be employed while they are disabled.
The following is a real life example of a claimant with a Lincoln Financial disability policy that was suffering with a psychological disability while employed, but did not see a doctor until a day after she stopped working.
I have been seeing a psychiatrist for 13 years for major depressive disorder, panic and OCD. I worked at the same company for 13 years and Lincoln Financial was the LTD carrier. Over the summer I was on FMLA with my son who is autistic and had major surgery. During this time my employer cut my job due to a funding cut, the employer offered me another job, with double the work and about 4 dollars less pay per hour. I had a major set back and was crippled with anxiety and panic, I ended up quitting my job when I was ready to go back after the FMLA was up because I was throwing up from the anxiety, I wasn't sleeping etc. I was humiliated about the job change and all of my symptoms from my conditions came racing to the forefront.

I quit my job on the 11th of August, I saw my Dr on the 12 of August because that was the soonest he could get me in. He changed my meds and agreed that I was unable to work. I applied for LTD through them after calling them, explaining my situation and was told it was within my right to apply based on the 13 years of coverage. After 3-4 months and my ex- employer dragging their feet on getting the paperwork in, I was approved on February 9 for 2 years at 60 percent of my salary. They sent me a retroactive check for two months and approx one week after getting the approval letter and the check, they called me and told me that they made an error and they were denying my claim, because I quit on the 11th and I did not become disabled until the 12. I am devastated and scared to death. Why would they do this? I was so relieved to get some help and they even offered to help me with my SSD claim. They have records that I had pre existing conditions but they claim my disabiltiy didn't officially start until I had the emergency appointment with my Doctor who could not see me until the day after I was to return to work. This has set me back miles wirh my mental health. It seems like a cruel joke someone has played o me, dangled an approval letter sent me a check and called me and said oops we made an error, so 'forget it you are denied. i cant stop crying, I am riddled with panic and anxiety. I would have rathered they denied me from the start because this is just too much for me to handle. is this a common practice, they said it was done during a routine audit. Do they do a routine audit on a claim that was only approved for a week.. I am back to square one, no money, no way to work and humiliation at thinking I was approved.
There is a good chance that this claimant's denial will be reversed, but an ERISA appeal is going to be required. This claimant could have likely avoided a claim denial had the proper steps been taken prior to filing the long term disability applications. Check out our video about applying for disability insurance benefits.