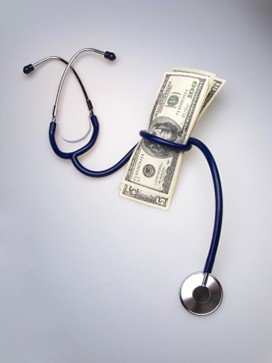 In an ongoing Hartford disability lawsuit governed by ERISA, a Kansas Federal Magistrate Judge recently ordered Hartford to disclose information regarding its relationship with the "third party vendor" University Disability Consortium (UDC). Additionally, the Judge ordered Hartford to provide data on the number of claims it receives from AIG employees and the percentage it approves/denies.
A former employee of American International Group, Inc. (AIG) was forced to file a lawsuit against the Hartford Life and Accident Insurance Company after her continued claim for disability benefits was denied by Hartford. The claimant, a three year employee of AIG, was forced to leave work in June 2008 due to various health problems including "Crohn's disease, chronic blood loss anemia, malabsorption disorders, B-12 deficiency, left-side colitis/proctitis, and chronic pain." She applied for and was granted long term disability benefits in January 2009.
After 24 months of benefits, the definition of disability in her policy changed from being unable to perform her "own occupation" to being unable to perform "any occupation." In light of this more difficult standard to satisfy, Hartford denied her continued disability benefits in January of 2011. After filing the required administrative ERISA appeals, a Federal lawsuit was filed as a remedy of last resort.
What is Hartford's Relationship with University Disability Consortium?
The disability insurance attorney for the claimant sent Hartford's attorney discovery requests so that it could investigate whether Hartford acted improperly while handling their client's claim. Specific requests were sent that included inquiries regarding Hartford's relationship with University Disability Consortium (UDC).
Hartford and other similar disability insurance carriers often hire "third party vendors" such as UDC or MLS to have the vendor's doctors conduct an allegedly "independent" review of the medical documents of a claimant. Although this is done to show that such reviews were conducted impartially by doctors not associated with the insurance company, the review invoices are still paid by the insurance companies, and the vendors and the reviewing physicians are aware of this. UDC can be retained hundreds of times a year to review the disability claims of Hartford policyholders.
The fear of every claimant is therefore that the physician conducting the review is more likely to side with the insurance company, who is in effect paying the bill, so that future referrals will also come to the doctor. In light of this fear, the attorney for the claimant sent discovery requests to the attorney for Hartford to learn more about the UDC and Hartford relationship.
The plaintiff asked for explanations concerning the method and amount of compensation that was provided by Hartford to UDC and the reviewing doctors for reviewing the medical files and making recommendations to Hartford.
Hartford attempted to hide the details of its relationship with UDC and refused to provide such information to the plaintiff. The Kansas Federal Magistrate Judge told Hartford that it must turn over such information as it "is relevant to the issue of whether the third party vendor' is truly independent or financially biased."
The plaintiff's attorney also requested statistical information concerning AIG employee disability claims and Hartford's denial rates of such claims for the years 2008-2011. Hartford also attempted to hide this information. However, the Magistrate Judge ruled that such evidence is relevant and, as such, Hartford must also provide it to the plaintiff.
Although this ruling is, of course, fact specific to this case, this ruling from the Federal District Court of Kansas is encouraging for all claimants who are forced to file lawsuits in the future for denied disability claims. This specific claim is not being handled by Attorneys Dell & Schaefer.