It is important to take into consideration that every disability income policy may have different features.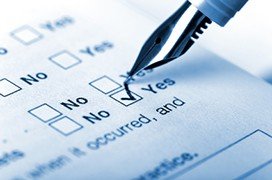 The following checklist will help you compare your current policies or one you may be considering:
How is disability defined? Inability to perform your own job? Inability to perform any job?
Does the policy cover accidents? Illness? Injuries?
Are benefits available for total disability? For partial disability? For residual disability? Only after total disability?
Are full benefits paid, whether or not you are able to work for loss of sight? Speech? Hearing? Use of Limbs?
The maximum benefit will replace what percentage of income?
Is the policy non-cancelable, guaranteed renewable, or conditionally renewable?
How long must I be disabled before premiums are waived?
How long will you continue to receive benefits after you are disabled?
How many days must you be disabled before you can receive benefits?
Does the policy offer an inflation adjustment feature? If so, what is the percentage rate of increase? Is there a maximum?