//= Helpers\Templates::to_string($resource_meta['hero'], 'hero') ?>
Hartford Interview Request Is A Trap Used To Support A Disability Denial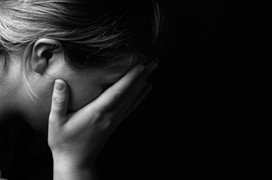 As disability attorneys that have handled hundreds of Hartford disability claim denials nationwide, we are always trying to warn Hartford disability claimants about the claim handling tactics used by Hartford. Hartford handles every disability claim in a similar manner and they can be relentless in their pursuit of a claim denial. Our suggestion is to never allow a Hartford employee to interview you without representation. Additionally, if your definition of disability will change at some point during your claim, then you need to start preparing for this change at least 6 months in advance. The story you are about to read below is a typical situation for a Hartford disability claimant:
"I have currently been receiving disability benefits from the Hartford since July 2010. I was approved for social security benefits in July 2011. Social Security sent a lump sum back payment to me in November which I promptly turned over to the Hartford as a claim adjustment required when social security was approved.

Since that adjustment the Hartford has been paying me about 1900 dollars a month and social security has paid me 1600 dollars a month. The problem is that since this adjustment occurred the Hartford has continually had their agents calling me on the phone telling me I should be working.

I have disabling cardiac issues and am in constant pain with spinal disc degeneration and cannot handle this stress. My husband had to deal with these people and they ran him ragged. They insisted they never received medical records from the doctor or hospital even though both promised they sent them. My husband was forced to go to the doctor's office and put the office manager on his cell phone and listen to them argue about the records. Finally, the Hartford agent reluctantly allowed my husband to fax the physician statement from his office and then had no choice but to acknowledge receiving them.

But the Hartford was not finished. They sent me a letter stating that July 2012 would be the two year anniversary of them paying my benefits and my eligibility to continue receiving benefits would have to be reevaluated. On Friday February 3rd an agent from the Hartford called and identified himself as a private investigator for the company. He made an appointment and came to our house on friday afternoon February 17th to conduct an interview with me. The agent recorded me while interviewing me asking me an extensive number of questions ranging from my medications to my daily activities. He also had me sign a medical records release form.

After the interview the agent opened his laptop and showed us footage of me being followed by Hartford to a local hospital on November 14th and 15th 2011. I got the impression he thought I was working. In fact the woman was my 88 year old mother and I was with her at the hospital all day to be at my dying father's bedside. While we were in the hospital the Hartford agent camped out in the hospital parking lot all day waiting for me to exit the hospital and return to my car. While waiting in a wheel chair for me to get the car, a man approached her and asked her for money while staring into the parking lot. My mother was frightened and upset and the man hurried off. We didn't know it at that time that we were being watched but after seeing the footage we have a strong suspicion that this was a Hartford agent. It seems to be too much of a coincidence. We have been using this hospital for years and no such event has ever happened. This hospital is in a fairly affluent suburban community and such a random encounter at the hospital door while Hartford was performing surveillance seems highly unlikely.

The agent also showed us footage of my husband and I together at a local shopping center shortly before Christmas. The agent was attempting to catch me carrying heavy packages but I was not and never do. The footage showed my husband driving and carrying heavy packages. I carried only cards medicine and a tin of popcorn. The agent then politely left."
If you are in a similar situation with Hartford or your claim has been denied, contact us for a Free Consultation or call 800-698-9159 to discuss how we may be able to assist you. We are one of the few disability law firms in the country that will represent you for a reasonable fee even if your claim has not been denied. There are numerous actions that a claimant can take in order to improve the strength of their disability insurance claim.
Resources to Help You Win Disability Benefits
Disability Benefit Denial Options
Submit a Strong Hartford Appeal Package
We work with you, your doctors, and other experts to submit a very strong Hartford appeal.
Sue Hartford
We have filed thousands of disability denial lawsuits in federal Courts nationwide against Hartford.
Policy Holder Rating
Timely Payments
2.0out of 5
Handling Claim
1.9out of 5
Customer Service
1.9out of 5
Showing 8 of 70 Reviews
Answered Questions by Our Lawyers
Showing 8 of 58 Answered Questions
Showing 12 of 834 Videos
Best Buy Manager with Heart Disease Wins Hartford Disability App...
Nurse With Knee and Back Disorder Wins Hartford Disability Appea...
ADP Admin With Amputated Leg Denied Hartford Long Term Disabilit...
Hartford Disability Denial Reversed for Oracle Manager and Veter...
Hartford Long Term Disability Appeal Victory for Truck Driver wi...
Hartford Denies Disability Benefits to Theater Technician with V...
Executive Director with Meniere's Disease Denied Disability Be...
A Hartford Disability Benefit Lawsuit Victory for Truist Banker ...
Home Depot Employees Gets Hartford Disability Benefit Denial Rev...
Project Manager Denied Disability Benefits by Hartford After 15 ...
Respiratory Therapist with Fibromyalgia Wins Hartford Short and ...
3 Hartford Disability Denials and 3 Appeals for IT Business Anal...
Showing 8 of 329 Benefit Tips
Showing 8 of 363 Dell Disability Cases
Disability Lawsuit Stories
Showing 8 of 763 Lawsuit Stories
Reviews from Our Clients
Vain V.
Very satisfied with the work of this team. Took well care of my case and took all the necessary time to be responsive and attentive when I had questions. Guided me through recovery and returning to normalcy. All thanks to Jason & Tabitha, thank you!
I.P.
I'm extremely satisfied with the experience I have had with this firm from day one. The lawyer who has handled my case, Alex, is very efficient and attentive to all my questions and concerns. They are always aware of how my case has gone and they care about my health. I feel optimistic with them because they are very attentive during the process of my claim. I would not hesitate to recommend families and friends if in any situation they need their services. Kathleen as well has been very well and assisted me with this case. I highly appreciate everything they have done for me.
Steven P.
It's unfortunate when disability insurance companies come after older disabled policyholders just to help their bottom line. It can be a living nightmare the damage they can do to a family. Dell Disability Lawyers are polite, understanding and knowledgeable. They call you back and answer any question you have no matter how unimportant it can be. The amount of stress they took off of myself and family was incalculable. I recommend them highly to take care of any disability case whether it be filing for benefits or reversing a claim decision. They are outstanding.
Michael A.
I could not have been happier or more appreciative of the hard work they performed on my behalf. I was well briefed on my case and it was closed in a timely manner with a financially successful resolution.
Tonya D.
Mr. Symonds and Sonia as well as everyone else we have worked with throughout this process have been very helpful, professional and caring to our situation. We are very thankful to have this great team on our side.
Mommy M.
Without them my LTD company was dropping my plan with me still suffering from my accident, even with doctor's statements I'm still disabled. The LTD company didn't want to advance my policy to the next stage of years of pay. Dell Disability Lawyers saved my policy, and helped to enforce the LTD company's own policy (for its policy holder, me) that I would be covered still under the LTD policy I had paid for at my previous job, when my accident occurred. These lawyers know what they are doing and can help you too. LTD companies will try to drop you when you still need coverage just because they don't want to pay on your policy anymore. Don't let them break contract with ya because they are trying to get out of it. Hit em with legal action to ensure the continuation of your policy you paid for. Dell Disability worked very well for me and continue to do so.
Dawn D.
I was denied long term disability benefits from The Hartford after being on it for years. I found Dell Disability Lawyers after doing research online. In a matter of days they responded and explained to me everything that would be done. Dell Disability Lawyers were able to settle my suit against The Hartford very quickly and responded to me quickly. I would definitely recommend this team of lawyers for anyone that is fighting for their disability insurance.
Jimmy H.
I have had nothing but a great experience with Dell Disability Law Firm. Mr. Alex Palamara and his team went above and beyond my expectations. They will respond to emails and phone calls in a timely manner. Thank you once again for taking my case.
Michelle P.
This law firm is the best so far. MetLife denied me two times, they appealed two times for me and they won of course. So if you are on disability and want a chance at winning your case use this firm Dell disability lawyers, kind courteous understanding and they get the job done. You won't be disappointed.