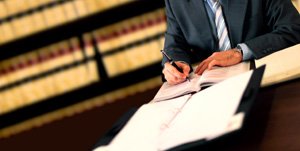 Filing a bankruptcy used to be a protection for a consumer from all creditors. According to a recent court decision, disability insurance claimants cannot file bankruptcy in an effort to avoid repaying a Social Security Disability overpayment. The majority of long-term disability insurance policies provide that a long term disability insurance company is allowed to reduce the monthly benefit it will pay to a claimant if the claimant is receiving "other income benefits" from another source. The insurance company can even demand repayment years later if it has made an "overpayment." A claimant who declares bankruptcy may still be responsible to pay back this "overpayment."

Joseph Terry, a Missouri state employee, had been receiving Long-Term disability benefits from the Standard Insurance Company since August 2006. His policy provided that the benefit that Standard would pay him would be reduced if Social Security disability benefits were approved. The policy also provided that Standard could recoup moneys it had previously paid if an award for the same time period was awarded after the fact. This scenario is very common as more often than not, private disability insurance providers are quicker to award or deny benefits than the Social Security Administration. Often times, a person may be on claim for a year or longer before Social Security will award benefits. However, SSA will award "retroactive benefits" for the time period it did not pay while the claim was pending. This can put a claimant and the insurer in an odd predicament because the insurer will rightfully claim that it was overpaying the claimant for that same period of time that SSA will now being paying for the past.
For instance, if the insurance company was paying the claimant $2,000/month for the time period of January 1, 2011 through December 31, 2011, then in January of 2012 SSA states that it is awarding benefits beginning January 2011, SSA will then send a big benefit check for that time period. If SSA states that the claimant's monthly benefit will be $1,000/month, then SSA will send a check for $12,000 for that time period from 2011 to current. However, the insurance company will state that since it had been paying $2,000/month when in actuality it should have been paying $1,000/month, the insurance company will demand the SSDI check of $12,000 for any overlapping benefit period.
In Mr. Terry's case, he even authorized Standard to automatically withdraw from his bank account any retroactive Social Security disability benefits. Standard in fact did so on July 24, 2007 which it withdrew the overpayment it argued it was owed in the amount of $45,316.54. However, Mr. Terry filed for Chapter 7 bankruptcy on July 31.
The Bankruptcy trustee categorized the $45,316.53 as a "voidable preference" and demanded that the Standard return the money it had withdrawn from Mr. Terry's account. However, the Standard then began reducing the amount it was paying to Mr. Terry for his monthly benefit to recover the overpayment. The Standard ended this practice after the bankruptcy court indicated that this tactic may violate the automatic stay or the discharge injunction. Standard returned any of the money it had withheld, but indicated that it reserved the right to reinstate monthly deductions if a court determine the practice was allowable.
Litigation Begins
Lawsuits where subsequently filed with Mr. Terry initially filing a complaint seeking an exemption for the $45,316.54 and a declaration that Standard could not make deductions from his disability benefits. After a bankruptcy court's decision denied Standard's claim to a recoupment of the benefits, a Bankruptcy Appellate Panel disagreed. However, the case was appealed to the US Court of Appeals for the Eighth Circuit who ultimately determined that recoupment by the Standard could occur because it would be unfair for Mr. Terry to enjoy the benefit of the unreduced monthly benefit.
This case and its result emphasizes that even if a claimant files for bankruptcy, an insurance company may have a right to an overpayment and/or recoupment. This case was not handled by our law firm.