Attorneys Dell & Schaefer represent clients that have either individual or group (ERISA) disability policies.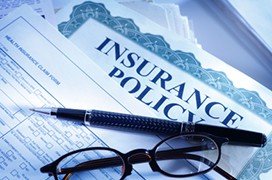 Most group disability policies (also known as ERISA policies) are governed by a very complex federal statute called the Employees Retirement Income Securities Act ("ERISA"). An individual usually has a disability policy governed by ERISA, if they received the disability policy as an employee benefit from an employer. All long-term disability plans provided by state and government employers are exempt from ERISA. Also long-term disability group disability plans offered by trade organizations are generally not governed by ERISA. All policies purchased directly by an individual directly from an insurance agent are exempt from ERISA. Group disability policies are issued to an employer and the employees are plan participants of the disability policy sold to their employer. A group long-term disability policy is commonly referred to a long-term disability plan.
ERISA / Group Policies are different from Individual Policies in several significant ways
With an individual disability policy if your insurance carrier denies your claim, you usually have the right to file suit and begin to gather your evidence. However, with most group policies you must submit an appeal, within a specified time period (usually 180 days from date of denial), directly to the disability insurance company prior to filing suit. This requires gathering all of the evidence that would be helpful at trial and submitting it with your letter of appeal. In order to present our client's case in a light most favorable to the insured, we work very closely with our clients and their treating physicians, to insure that the ERISA disability appeals are submitted with an overwhelming amount of information and detail. A well documented appeal is essential in order to have a chance of winning.
There are significant differences between a lawsuit filed pursuant to an ERISA long-term disability plan versus an individual disability income policy. Unlike a lawsuit filed for failure to pay disability benefits pursuant to the terms of an individual disability policy, an ERISA claimant is not entitled to a jury trial. An ERISA disability lawsuit will be resolved by a Judge and in most cases the decision is made via the filing of a summary judgment motion. In an individual disability lawsuit a claimant is almost always entitled to a jury trial.
It is difficult in most federal circuits to receive an award of attorney fees for the prevailing party in an ERISA disability case. With individual disability policies an award of attorney fees is generally determined based upon the law of the state in which the disability policy was originally delivered. There are several states that do not allow attorney fee awards in a long-term disability lawsuit.
ERISA regulations do not allow any claims for bad faith or punitive damages for an insurance company's wrongful denial of long-term disability benefits. Essentially, if a disability insurance company loses at an ERISA trial their only exposure is payment of past due benefits and possibly interest and attorney fees. It is a misfortune of justice and pro-insurance company law that there are no legal tools such as bad faith or punitive damages available to punish insurance companies for their denial of ERISA governed long-term disability insurance claims. There are certain ERISA regulations that provide for civil fines or penalties due to an employer or insurers failure to provide plan documents or comply with certain ERISA reporting requirements; however these penalties are inconsequential for most large disability insurance companies. Depending upon the law in the applicable jurisdiction, an individual may have a right to bring a bad faith lawsuit.