//= Helpers\Templates::to_string($resource_meta['hero'], 'hero') ?>
Long Term Disability Insurer the Standard May Seek Recoupment for an SSDI Overpayment from a Claimant Who Declared Bankruptcy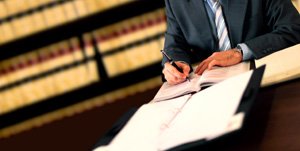 Filing a bankruptcy used to be a protection for a consumer from all creditors. According to a recent court decision, disability insurance claimants cannot file bankruptcy in an effort to avoid repaying a Social Security Disability overpayment. The majority of long-term disability insurance policies provide that a long term disability insurance company is allowed to reduce the monthly benefit it will pay to a claimant if the claimant is receiving "other income benefits" from another source. The insurance company can even demand repayment years later if it has made an "overpayment." A claimant who declares bankruptcy may still be responsible to pay back this "overpayment."

Joseph Terry, a Missouri state employee, had been receiving Long-Term disability benefits from the Standard Insurance Company since August 2006. His policy provided that the benefit that Standard would pay him would be reduced if Social Security disability benefits were approved. The policy also provided that Standard could recoup moneys it had previously paid if an award for the same time period was awarded after the fact. This scenario is very common as more often than not, private disability insurance providers are quicker to award or deny benefits than the Social Security Administration. Often times, a person may be on claim for a year or longer before Social Security will award benefits. However, SSA will award "retroactive benefits" for the time period it did not pay while the claim was pending. This can put a claimant and the insurer in an odd predicament because the insurer will rightfully claim that it was overpaying the claimant for that same period of time that SSA will now being paying for the past.
For instance, if the insurance company was paying the claimant $2,000/month for the time period of January 1, 2011 through December 31, 2011, then in January of 2012 SSA states that it is awarding benefits beginning January 2011, SSA will then send a big benefit check for that time period. If SSA states that the claimant's monthly benefit will be $1,000/month, then SSA will send a check for $12,000 for that time period from 2011 to current. However, the insurance company will state that since it had been paying $2,000/month when in actuality it should have been paying $1,000/month, the insurance company will demand the SSDI check of $12,000 for any overlapping benefit period.
In Mr. Terry's case, he even authorized Standard to automatically withdraw from his bank account any retroactive Social Security disability benefits. Standard in fact did so on July 24, 2007 which it withdrew the overpayment it argued it was owed in the amount of $45,316.54. However, Mr. Terry filed for Chapter 7 bankruptcy on July 31.
The Bankruptcy trustee categorized the $45,316.53 as a "voidable preference" and demanded that the Standard return the money it had withdrawn from Mr. Terry's account. However, the Standard then began reducing the amount it was paying to Mr. Terry for his monthly benefit to recover the overpayment. The Standard ended this practice after the bankruptcy court indicated that this tactic may violate the automatic stay or the discharge injunction. Standard returned any of the money it had withheld, but indicated that it reserved the right to reinstate monthly deductions if a court determine the practice was allowable.
Litigation Begins
Lawsuits where subsequently filed with Mr. Terry initially filing a complaint seeking an exemption for the $45,316.54 and a declaration that Standard could not make deductions from his disability benefits. After a bankruptcy court's decision denied Standard's claim to a recoupment of the benefits, a Bankruptcy Appellate Panel disagreed. However, the case was appealed to the US Court of Appeals for the Eighth Circuit who ultimately determined that recoupment by the Standard could occur because it would be unfair for Mr. Terry to enjoy the benefit of the unreduced monthly benefit.
This case and its result emphasizes that even if a claimant files for bankruptcy, an insurance company may have a right to an overpayment and/or recoupment. This case was not handled by our law firm.
Resources to Help You Win Disability Benefits
Disability Benefit Denial Options
Submit a Strong Standard Appeal Package
We work with you, your doctors, and other experts to submit a very strong Standard appeal.
Sue Standard
We have filed thousands of disability denial lawsuits in federal Courts nationwide against Standard.
Policy Holder Rating
Timely Payments
1.9out of 5
Handling Claim
1.8out of 5
Customer Service
2.0out of 5
Showing 8 of 25 Reviews
Answered Questions by Our Lawyers
Showing 8 of 28 Answered Questions
Showing 12 of 834 Videos
Seven Surgeries and The Standard Still Denies Long Term Disabili...
The Standard Disability Denial Help (Long Term Disability Attorn...
The Standard, Ameritas and Sun Life Agree to Pay Residual Disabi...
Network Engineer with Neck Disorder Wins a Standard Long Term Di...
After Paying IT Professional for 5 Years The Standard Disability...
Hitachi Software Engineer With Cognitive Issues Wins Two Standar...
How to Prevent Standard Insurance Company from Denying Disabilit...
Applying for Standard Disability Benefits? Top 5 Claim Denial Re...
Denied LTD Benefits by The Standard? Lawyer Tips to Win an ERISA...
Legal Tips for The Standard Disability Lawsuits & Claim Denial f...
The Standard Insurance Company Long Term Disability Benefit Clai...
Standard Insurance Company Ordered By Judge To Pay LTD Benefits ...
Showing 8 of 329 Benefit Tips
Showing 8 of 363 Dell Disability Cases
Disability Lawsuit Stories
Showing 8 of 763 Lawsuit Stories
Reviews from Our Clients
Vain V.
Very satisfied with the work of this team. Took well care of my case and took all the necessary time to be responsive and attentive when I had questions. Guided me through recovery and returning to normalcy. All thanks to Jason & Tabitha, thank you!
I.P.
I'm extremely satisfied with the experience I have had with this firm from day one. The lawyer who has handled my case, Alex, is very efficient and attentive to all my questions and concerns. They are always aware of how my case has gone and they care about my health. I feel optimistic with them because they are very attentive during the process of my claim. I would not hesitate to recommend families and friends if in any situation they need their services. Kathleen as well has been very well and assisted me with this case. I highly appreciate everything they have done for me.
Steven P.
It's unfortunate when disability insurance companies come after older disabled policyholders just to help their bottom line. It can be a living nightmare the damage they can do to a family. Dell Disability Lawyers are polite, understanding and knowledgeable. They call you back and answer any question you have no matter how unimportant it can be. The amount of stress they took off of myself and family was incalculable. I recommend them highly to take care of any disability case whether it be filing for benefits or reversing a claim decision. They are outstanding.
Michael A.
I could not have been happier or more appreciative of the hard work they performed on my behalf. I was well briefed on my case and it was closed in a timely manner with a financially successful resolution.
Tonya D.
Mr. Symonds and Sonia as well as everyone else we have worked with throughout this process have been very helpful, professional and caring to our situation. We are very thankful to have this great team on our side.
Mommy M.
Without them my LTD company was dropping my plan with me still suffering from my accident, even with doctor's statements I'm still disabled. The LTD company didn't want to advance my policy to the next stage of years of pay. Dell Disability Lawyers saved my policy, and helped to enforce the LTD company's own policy (for its policy holder, me) that I would be covered still under the LTD policy I had paid for at my previous job, when my accident occurred. These lawyers know what they are doing and can help you too. LTD companies will try to drop you when you still need coverage just because they don't want to pay on your policy anymore. Don't let them break contract with ya because they are trying to get out of it. Hit em with legal action to ensure the continuation of your policy you paid for. Dell Disability worked very well for me and continue to do so.
Dawn D.
I was denied long term disability benefits from The Hartford after being on it for years. I found Dell Disability Lawyers after doing research online. In a matter of days they responded and explained to me everything that would be done. Dell Disability Lawyers were able to settle my suit against The Hartford very quickly and responded to me quickly. I would definitely recommend this team of lawyers for anyone that is fighting for their disability insurance.
Jimmy H.
I have had nothing but a great experience with Dell Disability Law Firm. Mr. Alex Palamara and his team went above and beyond my expectations. They will respond to emails and phone calls in a timely manner. Thank you once again for taking my case.
Michelle P.
This law firm is the best so far. MetLife denied me two times, they appealed two times for me and they won of course. So if you are on disability and want a chance at winning your case use this firm Dell disability lawyers, kind courteous understanding and they get the job done. You won't be disappointed.