//= Helpers\Templates::to_string($origin_page_meta['hero'], 'hero') ?>
Long-Term Disability Benefits Claim Tips for Managers
By Gregory Dell and Rachel Alters
Long-term disability benefits claim for managers can be a minefield if you aren't prepared. The term "manager" covers an incredibly large and diverse occupation category: healthcare managers, hotel managers, bank manager, retail store managers, and restaurant managers, as an example, all have very different responsibilities and occupational duties.
Unfortunately, disability insurance carriers tend to lump them together by using the term "manager" as defined in the National Economy Standard failing to look into the specifics of your actual job. This can negatively affect your disability claim: often, managers have to perform a variety of duties including lifting items, traveling, attending meetings, supervising numerous employees, helping employees, or being on their feet all day, whereas the insurance carrier simply sticks to the Department of Occupational Titles definition that does not encompass the full job description.
This can be frustrating, and often, it's up to disability insurance attorneys to make the insurance carrier understand that the job of a manager is not just how the National Economy defines it.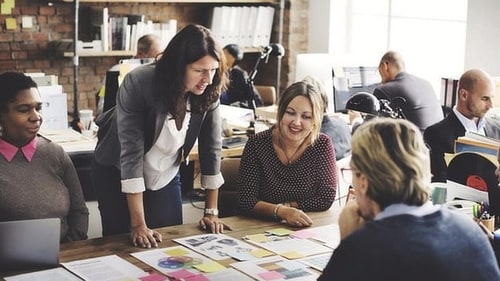 This is why it's crucial to present the duties of your occupation in a clear, concise, and detailed manner.
The insurance carrier may try to portray the job duties of managers in a simplified way when in actuality, as a manager at, say, Costco, you might be managing 300 employees, answering phone calls, lifting boxes, and being on your feet all day. There may be a lot of physical responsibilities that a manager has to undertake on a daily basis; however, disability insurance carriers like Prudential, Unum, or Cigna might claim they're simply going with the National Economy Standard definition of "manager" which typically does not include the multitude of physical and mental tasks and responsibilities that you might have as a manager. The insurance carrier might claim that, going by the National Economy Standard definition, your job as a manager is mainly sedentary, and therefore deny your disability claim.
Naturally, most managers do not have purely sedentary jobs: they need to supervise teams of people, solve problems, and constantly be on their A-game. In some ways, managers are a little like firefighters – their job is to put fires out on a daily basis, and they do not have the luxury of taking long breaks to take their medication or lay down if they're feeling unwell.
Unfortunately, disability carriers don't look at it like that: instead, they might say, "well, you can lift 20 pounds, or you can sit in a chair for more than four hours, so we don't see why you can't do your job". This is why it's so important to present all your duties in a detailed way so the claims examiner and the disability insurance company will take them into account.
Detailed Documentation of Medical Records
In addition to presenting your occupational duties, it's equally critical to have a well-documented medical history detailing all the medical issues and support you have been receiving over time.
Your treating physician needs to carefully document all your restrictions and limitations caused by your medical condition. This documentation needs to be ongoing – it cannot just be last week's doctor's visit where the treating doctor says you cannot work anymore. Instead, it needs to show a continuum of care over a period of time – a few months, six months, or however long your condition has progressed and worsened to a point where you cannot perform your occupational duties as a manager.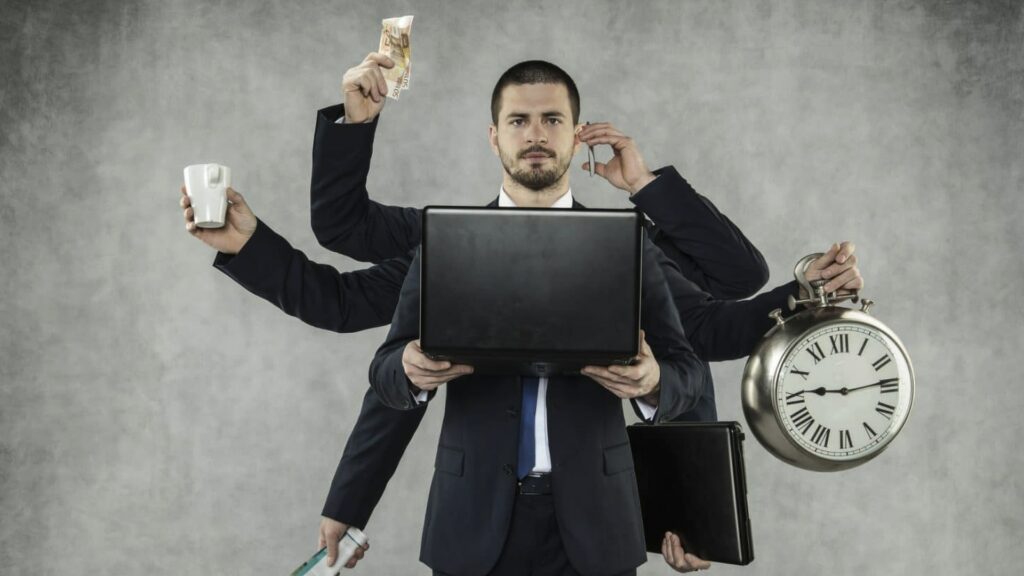 Disability insurance companies don't just look at a form filled out by your treating physician or a letter stating "I believe that my patient is disabled due to their back condition and they can no longer be a manager". What the insurance carrier really is looking at is the continuity of care, the medical records, the tests, and all the progress notes. They mainly want to see objective proof such as MRIs, X-rays, or any kind of testing you've undergone that can clearly show your condition is severe enough to prevent you from working.
In addition, the medical records need to be as descriptive as possible. You have to tell your doctor all the specifics – that you are in pain; how bad is the pain; whether you're losing sleep or having difficulties standing or sitting for long periods of time – all of this needs to be carefully documented because it's an extremely important part of your claim.
As a manager looking to submit disability insurance benefits claim, you might want to consider involving a disability lawyer at this point. An experienced disability insurance attorney can review your medical records through the eyes of your insurance carrier and work directly with your treating doctor to help them document your condition better, be more descriptive, and use the right terminology.
Doctors typically aren't trained to get disability claims approved – they are trained to treat patients. It's not their priority to write records for insurance carriers that will approve benefits, so as a claimant, you need to ask your doctor to please document more specifically, be more descriptive, and use certain terminology in the medical records. A disability insurance lawyer can help mediate this process and if the medical records aren't detailed and explanatory enough, they can reach out to your doctor and make sure the records are more supportive before submitting the claim.
ERISA-Governed Insurance Policies
In our experience, the majority of the managers we represent are typically employed by a company, which is usually a larger or mid-sized entity, rather than owning their own enterprise. As a result, managers receive their long-term disability insurance as an employee benefit, and because of this, their claims will be governed by ERISA (Employee Retirement Income Security Act).
This is significant as ERISA-governed policies fall under a different administrative process than personal insurance policies (for example, there is no jury trial in case a claim has been denied and the claimant appeals). Under ERISA guidelines, there are more rules and regulations that are stricter than under personal insurance policies purchased on your own.
This is why it's extremely important to get things right from the start during the claims process: once the application is submitted, the insurance carrier will treat things as if they're written in stone and it's very hard to back-pedal.
When it comes to the appeal, if the claim is denied, the majority of insurance companies do not permit a second appeal (there are perhaps one or two exceptions), which means you have only one opportunity. This appeal is essentially your trial, so you must include everything you want the judge to see if your appeal is denied.
Once the appeal is reviewed by the insurance carrier and if they don't overturn their decision and don't approve your claim, nothing else can be added. Once that claim is closed, if something happened the day after – for example, you got approved for Social Security or, God forbid, you got in a car accident or were more severely hurt – none of it comes in. All the judge is going to see is whatever is in that appeal.
This is why it's vital to make sure it's complete, all the medical records are submitted, all the testing has been done and everything is prepared in a nice big package for the insurance carrier to hopefully overturn the benefits. If they do not, the administrative judge will get all of that as well.
When to Get a Disability Insurance Attorney Involved
A disability insurance benefits claims process for managers can be daunting; to ensure success, it's important to educate yourself as best as you can. Feel free to browse our website for more information and resources on handling disability insurance claims and appeals by your condition, your insurance carrier, or your occupation.
We especially recommend looking up your insurance carrier: every company, whether it's MetLife, Unum, Hartford, Cigna, or the like, has its own nuances, and it's best to research and browse cases specific to your insurance company.
Finally, it's worth considering hiring a disability attorney to help you navigate the disability insurance benefits claims and appeals processes for better chances of approval.
Don't hesitate to call Dell Disability Lawyers (nationwide) for a free consultation where an experienced attorney will review your claim and let you know exactly how we could help.
Resources to Help You Win Disability Benefits
Disability Benefit Denial Options
Submit a Strong Appeal Package
We work with you, your doctors, and other experts to submit a very strong appeal.
Sue Your Disability Insurance Company
We have filed thousands of disability denial lawsuits in federal Courts nationwide.
Disability Company Reviews
Answered Questions by Our Lawyers
Showing 12 of 805 Videos
General Electric Manager Wins Metlife Long Term Disability Appea...
Microsoft Manager Denied Prudential Long Term Disability Benefit...
Manager Long Term Disability Benefit Claim Tips
Zurich Disability Denial Help. What To Expect. (Long Term Disabi...
Guardian Long Term Disability Denial Legal Help (Disability Atto...
Everything You Must Know About Your Disability Insurance Company
How Should You Present Your Medical Condition in a Long Term Dis...
JB Hunt Truck Driver Wins Unum Long Term Disability Appeal
Anesthesiologist Approved for Long Term Disability Benefits Plus...
New York Life's Number One Reason to Deny Disability Benefits
ADP Admin With Amputated Leg Denied Hartford Long Term Disabilit...
Filing For Unemployment Benefits Could Jeopardize Disability Ben...
Showing 8 of 329 Benefit Tips
Showing 8 of 360 Dell Disability Cases
Disability Lawsuit Stories
Showing 8 of 763 Lawsuit Stories
In Jerry Courville v. Life Insurance Co of North America (LINA), Plaintiff was employed as a shop manager for Schlum...
Read More >
In Craig Robertson v. Principal Life Insurance Company, Plaintiff, a National Account Sales Manager with XPO Logistics in Phoenix, A...
Read More >
It is important to point out that this case was not handled by Dell & Schaefer. However, we wanted to write about this case as there is mu...
Read More >
In the case of Gallegos v. Prudential, a California Federal District in the Northern District of California entered an order instructing Prude...
Read More >
In Dunda v. Aetna, Aetna terminated plaintiff's long term disability benefits even though there was no medical evidence that her disabling con...
Read More >
Hartford Disability Lawsuit for a former payroll manager is discussed by disability attorneys ...
Read More >
A New York attorney recently filed a federal lawsuit against The Prudential Insurance Company of America (Prudential). The Plaintiff, Gaye D.,...
Read More >
Carmen R. and her Florida disability lawyer take AETNA to task in a suit filed on December 19, 2011 in the United States District Court for th...
Read More >
Reviews from Our Clients
Martin R., Florida
I have nothing but deep, sincere thanks for the way in which you have taken care and protected me and my LTD income since April 2014. I am forever grateful to you both and your staff. You took a frightened man who was being hoodwinked by the Hartford who was fearful of losing his income, to one who was confident. I had a Lion protecting me and indirectly my dear wife Deborah. I will always be humbled by how you all treated me with reverence and professionalism. Your company is the standard to what all others should emulate.
Darryl Hammond
Attorney Alex Palamara and paralegal Danielle are both consummate professionals. Since the inception of my experience with them both they were very attentive thru the entire process and settled my case in a timely fashion.
Why would you recommend Dell Disability Lawyers?
I would unequivocally recommend attorneys Dell Disability Lawyers.
What could we do to improve?
They don't need improvement.
Rhiannon H., Alaska
I have a rare genetic condition that my insurance company didn't want to acknowledge. Stephen and his aide Sonia worked tirelessly for over a year and successfully forced The Standard into covering my policy. They are both empathetic and effective, the best combination.
Janice C., Vermont
Dell Disability Lawyers is an excellent law firm for dealing with disability companies. I tried for 18 months to get disability for a medical condition. I found Dell Disability Lawyers and spoke with Mr. Jay Symonds about my case. He was very understanding and explained how he could help me in a simple and easy to understand manner. Within 6 months of him taking on my case he was able to resolve the case to my satisfaction.
I could concentrate on my health instead of worrying about money to pay my bills. Mr. Symonds staff were all very kind and helpful. I never had a problem with contacting them for help and they were quick to respond to issues. I would highly recommend Mr. Symonds and his firm to anyone who needs assistance with disability claims with insurance companies.
Roycelyn G., Kentucky
After exhausting all efforts to find a local disability law firm to assist me with submitting claims for LTD non-ERISA and ERISA disability insurance policies, I resorted to a Google search for disability law firms. I decided to contact Dell Disability Lawyers after reading their clients reviews and watching videos on their website. Within 24 hours of contacting Dell Disability Lawyers, I received I call back and an appointment was made with Steven J. Dell, who after hearing my story decided to personally work with me.
He told me that he would put 100% effort to get me on claim. Mr. Dell and his assistant, Merlin Bryan were always available via phone or email to answer any questions that I had regarding my application for long term disability. He was meticulous in guiding me through the process leaving no stone unturned. My claims were approved on the initial application! I know that it was due to the diligence of my attorney, Steven J. Dell. Without Mr. Dell, my application for long term disability would have been rejected. I am very grateful to have had the representation of attorney, Steven J. Dell. 
Why would you recommend Dell Disability Lawyers?
Experts in non-ERISA and ERISA disability law. Dell & Schaefer Law Firm have a well-deserved reputation of taking on big disability insurance companies and winning for their clients. If you find yourself in need of a disability attorney, I highly recommend this firm. You will not be disappointed!
What could we do to improve?
Not a thing. I am a satisfied client.
Robert Z., Idaho
Awesome, super quick email response to my initial request, followed up by a phone call from the attorney to discuss details of my claim, all in the same day, and all free of charge.
Why would you recommend Dell Disability Lawyers?
Very responsive and super helpful, in addition I am very impressed at the level of service I received free of charge with no pitch to retain them.
What could we do to improve?
Nothing, perfect service.
David T., Florida
Appreciated the straight forward and direct answers to my questions. All paperwork and communication was handled in a timely manner.
Why would you recommend Dell Disability Lawyers?
Level of professionalism, excellent communication and world class client service.
What could we do to improve?
Nothing, very smooth process from A to Z !
James
This firm does exceptional work. I worked with them for my application for long term disability. My claim was approved on the initial application with one of the most notoriously difficult insurance carriers in the business. I'm 100% sure that this was due to my attorney Steven Dell. He was meticulous in shepparding me through the process making sure everything was done with precision and done correctly.
My anxiety thought this process was through the roof and Mr. Dell was always there to reassure me and peal me of the ceiling if needed. Mr. Dell and his assistant Merlin were always diligent and immediately responsive when I needed reassurance, help or something needed to be done. If you have a disability claim hire Mr. Dell and this firm. It will be the best money you ever spend.
Michael D., West Virginia
Efficient, energetic, experienced, and prompt. Quickly and cleanly dealt with. Each call was on time, outcomes reviewed, and confirmed. Highly professional and polite. I strongly recommend his services!
Why would you recommend Dell Disability Lawyers?
A professional dealing with professionals. Every time I thought … "I wonder what our status is?" I received an update, he provided great communication with awesome engagement.
What could we do to improve?
Advertise more so more people knew about your firm.