//= Helpers\Templates::to_string($page_meta['hero'], 'hero') ?>
Attorneys for Your Maryland Disability Insurance Claim
If you are a resident of Maryland and would like assistance with your short or long term disability benefits claim, ERISA denial, long term care, life insurance or accidental death policy, there are several things you need to be aware of. Regardless of what stage of the claim process you are currently in, it's usually best to consult a disability lawyer and carefully go through your options before you file a disability benefits claim, appeal, or a lawsuit. In addition, it's important to have an experienced lawyer who deals specifically with Maryland law because there are certain state-specific aspects that may affect the case.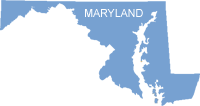 Maryland residents that have had their disability insurance benefits denied can file a lawsuit in the Maryland District Court or Circuit Court under a limited set of circumstances. Maryland's state appellate courts includes the Court of Special Appeals and the Maryland Court of Appeals. If the disability claimant resides in Maryland and the disability insurance company is located in a different state, and the amount of disability benefits payable is greater than $75,000, then the lawsuit can be filed in Maryland Federal District Court. If the disability insurance policy is an employer provided policy governed by ERISA, then the disability claim must be filed in federal court. Maryland has one Federal District Court. An ERISA governed disability claim denial lawsuit can usually be filed in any state that the insurance company conducts business. According to the Maryland Department of Insurance there are more than 1,500 insurance companies that sell insurance products in Maryland.
When seeking assistance from a disability insurance attorney in Maryland, it is important to consider how much experience your lawyer has in dealing with your specific disability insurance company. At the Law Offices of Dell Disability Lawyers, we deal with every major disability company on a daily basis. We know every action that they will take. We have earned our reputation in both Maryland and Nationwide as aggressive, competent, and reliable disability insurance lawyers. It is essential to hire an experienced attorney with a disability insurance law firm that has the resources, co-counsel network and experience to effectively represent disability insurance claimants against these nationwide disability insurance companies.
If you need attorney representation in Maryland, please contact us for a free phone consultation. We handle disability benefits claims process at all stages: applications to disability, appeals processes, and litigation of disability lawsuits. We are available to help you with any claim in the United States and you will not be required to come to our office. If we cannot assist you, we will try to refer you to someone that can. We encourage you to look around our extensive website and download our free E-brochure to learn more about our legal services.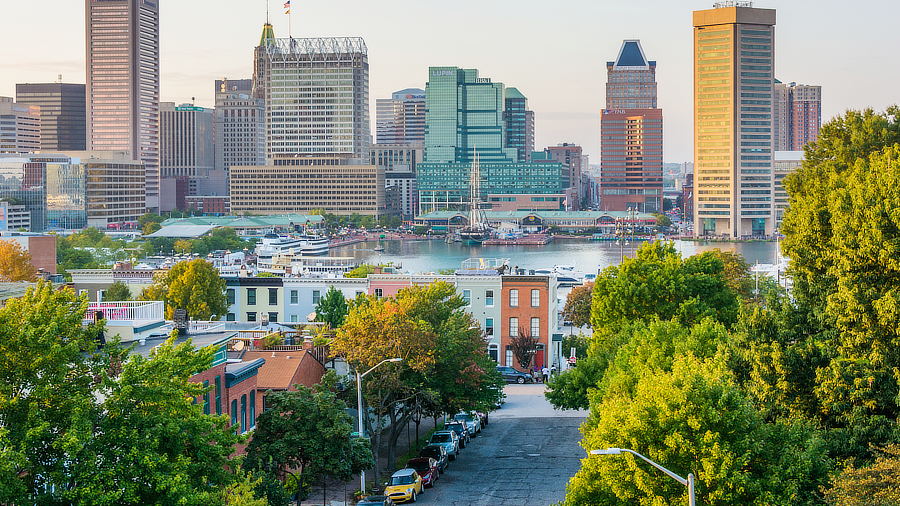 What qualifies as a disability in Maryland?
In Maryland, a disability is legally defined as an injury or illness that hinders an individual from carrying out major life activities, including work, self-care, and daily tasks. This definition encompasses both physical and mental impairments. To be eligible for disability benefits in Maryland, the applicant must have a significant impairment that has persisted or is anticipated to persist for a minimum of 12 months, or lead to death.
The disability must also prevent the applicant from engaging in substantial gainful activity (SGA). Substantial gainful activity is defined as any work that provides an income and involves significant physical or mental effort. For those who are self-employed, SGA is determined by the amount of income earned. In addition to meeting these criteria, the individual must also provide medical evidence proving that their condition meets the criteria of a disability under Maryland law. Depending on the type of disability benefits being applied for, there may be additional eligibility requirements that must be met.
What is the appeal process for disability benefits?
After your initial application is denied, you may request a reconsideration of your application. During the reconsideration stage, another review of your application will determine whether it should be approved. If you receive a second denial, you can request a hearing. You have 60 days from the date of the reconsideration's denial to request a hearing. You will also need to submit any new evidence within 10 days of filing the hearing request.
The hearing is held before an administrative law judge and can be conducted in-person or over the phone. During the hearing, your disability lawyer in Maryland will present evidence to prove that you meet the criteria for disability benefits and explain why your application was denied. You are also free to testify during the hearing and question any witnesses who may have been called by either side. After the hearing, the judge will review the evidence and issue a written opinion. If the decision is in your favor, you will be awarded disability benefits. If not, you can appeal the decision by filing an appeal with the Appeals Council. If your appeal is denied, you may have the option of filing a lawsuit in federal court.
Do I Have to File My Disability Denial Lawsuit in Maryland?
In the event of a disability claim denial, our disability attorneys will usually have the option of selecting one of several states to file the disability lawsuit. More than 80% of short-term and long-term disability insurance policies are governed by a federal law called ERISA, which means that a Maryland disability insurance attorney can usually file a lawsuit in any federal court in any state.
Most Maryland disability lawyers will prefer to file a disability lawsuit in the state of Maryland. This is because the laws in Maryland are more favorable to claimants with regard to medical evidence and deadlines for filing claims or appeals. Additionally, if the insurance company failed to follow the proper procedures they may be required to pay penalties and attorneys' fees, which can be significant if a case goes to trial.
It is important to remember that each state has different laws for disability benefits, so it is essential to consult a qualified and experienced disability lawyer in Maryland to ensure that you receive the best possible outcome with your claim. Your attorney can help you understand the legal requirements and provide guidance on how to present evidence of your disability. They can also represent you at hearings or appeals, negotiate settlements on your behalf and provide legal advice throughout the process.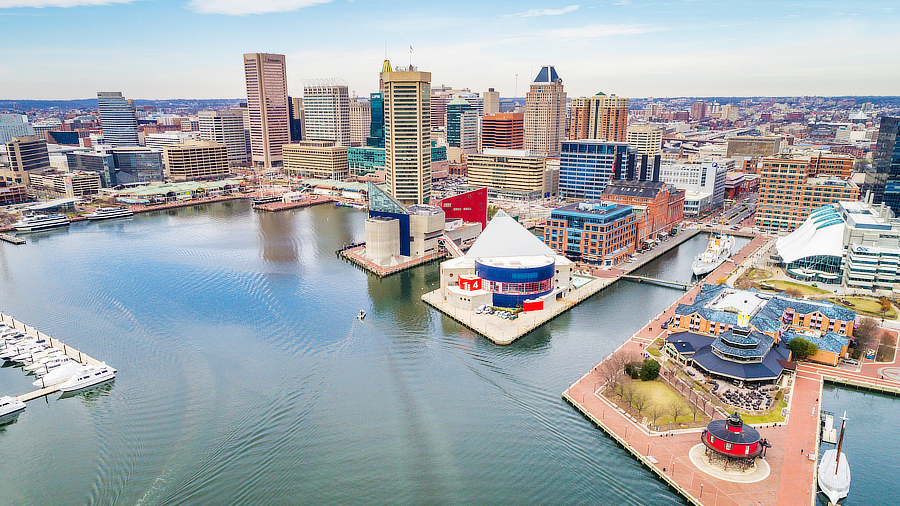 Answers to Questions About Working With Us
I need a disability lawyer near me. Do you work in Maryland?
Yes. We are a national disability insurance law firm with extensive experience and we are available to represent you regardless of where you live in Maryland or anywhere else in the United States. We have partner disability lawyers in every state and we have filed lawsuits in most federal courts nationwide. Our disability lawyers represent disability claimants at all stages of a claim for disability insurance benefits, and we deal with clients who have a wide variety of medical conditions or have experienced injury. There is nothing that our lawyers have not seen in the disability insurance world, so please do not hesitate to give us a call for a free initial consultation.
What are your fees?
Since we represent disability insurance claimants at different stages of a disability insurance claim, we offer a variety of different fee options. We understand that claimants living on disability insurance benefits have a limited source of income; therefore we always try to work with the clients to make our attorney fees as affordable as possible. The three available fee options are a contingency fee basis (no attorney fee or cost unless we make a recovery), hourly fee or fixed flat rate. In every case we provide each client with a written fee agreement detailing the terms and conditions. We always offer a free initial phone consultation and we appreciate the opportunity to work with you in obtaining payment of your disability insurance benefits.
Do I have to come to your office to work with your law firm?
No. We are certainly available to meet with you at any of our satellite offices located in either Maryland or another state, however following a review of your disability policy or any other pertinent documents and a free telephone conversation we are usually able to make a determination of how to best move forward with legal representation.
A successful claim will depend on the confirmation of your physician. With properly documented medical evidence our knowledgeable attorneys will make a determination of the best path forward. It is our job to try to get our deserving clients paid their disability insurance benefits as quick as possible; therefore we prefer to have an initial consultation via telephone.
For purposes of efficiency and to reduce expenses for our clients we have found that 99% of our clients prefer to communicate via telephone, e-mail, fax, GoToMeeting.com sessions, or Skype. If you prefer an initial in-person meeting, please let us know. A disability company will never require you to come to their office and similarly we are set up so that we handle your entire claim without the need for you to come to our office. Whether you need help with the initial application process, ERISA-governed policy issues, employer-sponsored Long-Term Disability (LTD) Insurance problems, insurance company denial, appeals, or litigation processes, we are happy to help remotely.
How can I contact you?
When you call us during normal business hours, you will immediately speak with a disability attorney. We can be reached at 800-698-9159 or by email. Because we have extensive resources, our lawyers and staff return all client calls the same day. Client emails are usually replied to within the same business day and seem to be the preferred and most efficient method of communication for most clients.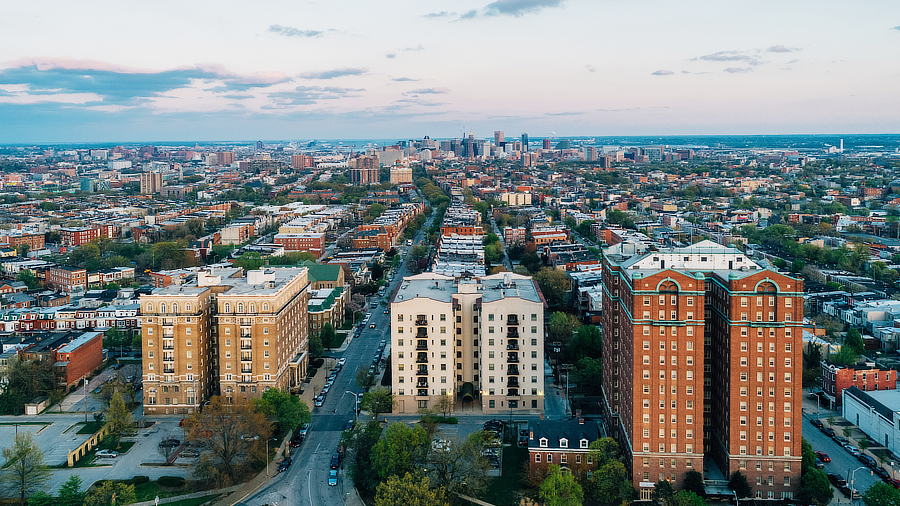 Reviews From Maryland Clients
Choosing a disability law firm to represent you in the application, appeals, or lawsuit stages is no easy task. You want to look for a law office with legal experts who have extensive experience in dealing with initial disability claims, appeals processes, and litigation, and have handled thousands of claims. It's vital that your chosen disability lawyers of Maryland have extensive legal resources, a well-earned reputation, and a high client satisfaction rate. Be sure to browse some of the client recommendations to make the best decisions:
James
This firm does exceptional work. I worked with them for my application for long term disability. My claim was approved on the initial application with one of the most notoriously difficult insurance carriers in the business. I'm 100% sure that this was due to my attorney Steven Dell. He was meticulous in shepparding me through the process making sure everything was done with precision and done correctly.
My anxiety thought this process was through the roof and Mr. Dell was always there to reassure me and peal me of the ceiling if needed. Mr. Dell and his assistant Merlin were always diligent and immediately responsive when I needed reassurance, help or something needed to be done. If you have a disability claim hire Mr. Dell and this firm. It will be the best money you ever spend.
Terri E.
The process has been exactly how I had hoped it would be. Disability is a scary, unfriendly process, even for those of us who have worked in the claims administration area. It seems to be designed to deny benefits with complicated rules, burdensome documentation requirements, and constant requests for information to the beneficiary and my doctors. As a patient/beneficiary, you can feel like you are all alone and that you spend too much time jumping through hoops for the disability provider.
After a few months of doing it myself, I realized I wanted an advocate who could advocate for me with the provider and answer all of my questions on the Erisa process and rules. I interviewed one attorney in Maryland who was actually adversarial with me (his future client) so it was an awesome breath of fresh air when I interviewed Stephen Jessup. He was polite, extremely knowledgeable, upbeat, and calm! He helped me to understand the process and where I stood in it.
He and Vanessa communicate and keep me apprised of events within my case and make recommendations on actions I should take to proactively help my case win approval (e.g., Functional Capacity Evaluation). They are truly my safety net and well worth every penny because they help manage the disability provider and my doctors as well as ensuring I am on track in the process. I don't think I would have survived this without them.
Diane H.
I am a 62-year-old woman that got injured on the job and was unable to work. I had long term insurance that was paid by my job. In September 2017, I request a buyout from The Hartford insurance company. After receiving no word from The Hartford insurance company, for 10 months, I made the decision, to seek legal action.
My experience with Dell Disability Lawyers, particularly Attorney Rachel Alters and her staff was brilliant. I was very fortunate to get Attorney Rachel Alters to represent me on my case. From the time of my first conservation with Attorney Rachel Alters, I knew she had my best interest at heart, I felt confident that my case would be an open and shut case.
All my questions are always answered, I never felt confused in the process, and phone calls are always returned the same day if possible or the next. My e-mails were always answered in a timely matter.
Words cannot express how grateful I am for Attorney Rachel Alters, and her staff assisting me in the short amount of time that was given for the success in my case. Attorney Rachel Alters worked so diligently hard in my disability buyout case to bring a settlement as quickly as possible. In addition, Attorney Rachel Alters, is very detailed oriented, and follows through if there are delays.
Thank you for everything that you've done to help and support me. I am so grateful to Rachel Alters and her staff. They are awesome!
I would recommend Dell Disability Lawyers, because they are very professional and knowledgeable in what they do. If it was not for them I don't think that I would have won my case. They are Attorneys you can trust on. Top Notch Attorneys!
Wendy H.
Words cannot express the gratitude I have for Rachel and her team. I felt like she listened, gave me her advice, and supported my decisions. The process was seamless and I did not feel that I was being bombarded with "task" as her team handled as aspects of my case. I am very pleased with the honest feedback and communication through the process. I would definitely recommend Rachel and her team at Dell Disability Lawyers law firm. Quality customer service, transparency, and action-oriented.
Demetric W.
Before I called Dell Disability Lawyers I called several law firms in my area and to my disappointment, I was unable to find a local attorney who I felt could really help me settle my long-term disability claim. I was at the end of my rope and I did not want to deal with my insurance carrier anymore because of the tactics they used throughout the years after I became sick. I was just about to give up until I discovered a Dell Disability Lawyers video on YouTube. I was amazed at the information presented because I felt as if they were speaking directly to me. As a result, I contacted the law firm and was able to speak to an attorney the same day.
I would like to take this opportunity to thank Mr. Stephen Jessup for your professionalism and prompt way of handling my case. It is very hard to find a law firm that will educate clients on all of the logistics that lead up to the final settlement offer. I will recommend your services to anyone who has legal insurance needs in the future. I'm still in shock about my settlement. Your services have far exceeded my expectations in every way. Again, thank you for all you have done for me.
I would also like to thank Ms. Sonia R. Nogueira for your constant reassurance and for always making me feel like I could call you any time and as many times as necessary with questions. Thank you for your kindness.
I would recommend Dell Disability Lawyers because the attorneys are extremely knowledgeable and professional. When you call their office, they won't lead you down the dark road of the unknown… what they will do is tell you exactly what they can do for you.
Top 5 Disability Insurance Cases Resolved by Dell Disability Lawyers in Maryland
Unum Approves Long Term Disability Application to a Program Manager — A Program Manager at an aeronautics company applied for short-term disability benefits with Unum after a car accident. Unum treated her claims with suspicion and belittlement. She sought legal help from Dell Disability Lawyers. Attorney Jessup provided substantial medical evidence to prove her disability. Despite Unum's aggression, the attorney secured her short-term disability benefits. Unum then focused on her mental health to limit the payout for long-term disability benefits. This presents an ongoing challenge, as evidence of physical impairments exists.
Symetra reinstates LTD benefits for former VP of Grady Management, Inc. who had multiple strokes — The former Vice President of Grady Management, Inc. had his Long Term Disability benefits reinstated by Symetra Life Insurance Company. He suffers from several medical conditions including hyper coagulopathy disorder, deep vein thrombosis, pulmonary embolisms, multiple strokes, and cognitive issues. Initially, Symetra approved his claim and paid for over two years. However, they later denied continued benefits based on a change in the definition of disability. They argued that our client could perform any gainful occupation, despite medical evidence to the contrary. Attorney Alexander Palamara of Dell Disability Lawyers helped construct a strong appeal using medical evidence and statements from treating physicians. After 90 days, Symetra reinstated the benefits and provided backdated pay.
Cigna reinstates claim of Archdiocese of Baltimore Registered Nurse following an appeal by Dell Disability Lawyers — Cigna denied a Registered Nurse's short-term disability benefits and later denied her long-term disability benefits despite her health conditions and medical evidence. Dell Disability Lawyers reviewed Cigna's claim file, found the improper denials, and built a strong case. They filed two appeals and successfully overturned Cigna's decision, resulting in full payment of the short-term disability benefits and the start of long-term disability benefits. Cigna tried again, but Dell Disability Lawyers worked diligently and kept the nurse's benefits intact. The firm continues representing the nurse, preventing future termination of benefits.
Dell Disability Lawyers helps Maryland teacher with Crohn's Disease get long term disability benefits reinstated by Cigna — A former 3rd Grade Teacher in Maryland had her long-term disability benefits reinstated by Dell Disability Lawyers. Shestopped working in May 2013 due to various illnesses. Cigna, the policy administrator, initially approved her benefits in June 2013 but stopped payments in September 2014. The claimant contacted Dell Disability Lawyers in January 2015, who recognized the problems with Cigna's decision. Dell Disability Lawyers launched an appeal and exposed weaknesses in the insurance company's case. By May 2015, the claimant's benefits were reinstated, and she received back payments. Shecontinues to work with Dell Disability Lawyers as the definition of disability changes after 24 months.
Hartford reverses denial of disability benefits for Adventist HealthCare employee with RSD/Complex Regional Pain Syndrome — A former Registered Nurse at Adventist HealthCare was denied long-term disability benefits by Hartford. She had beenreceiving benefits from January 27, 2010, to October 31, 2014. Hartford cut off her benefits due to a policy change in the definition of disability. Hartford believed she no longer fit their "Any Occupation" definition of disability. The client contacted Dell Disability Lawyers, who argued that the decision to terminate benefits was incorrect based on medical records. The legal team pointed out that the physician conducting an Independent Medical Examination for Hartford relied on covert surveillance and ignored medical assessments and surgeries done by her treating doctors. The appeal was successful and her benefits, including past dues, were reinstated.
---
Maryland Courts, Government and Maryland Department of Insurance Information
Federal Courts
U.S. Court of Appeals (4th Circuit) — This court has jurisdiction over appeals from United States District Courts located in Maryland, North Carolina, South Carolina, Virginia, and West Virginia
Resources to Help You Win Disability Benefits
Disability Benefit Denial Options
Submit a Strong Appeal Package
We work with you, your doctors, and other experts to submit a very strong appeal.
Sue Your Disability Insurance Company
We have filed thousands of disability denial lawsuits in federal Courts nationwide.
Disability Company Reviews
Answered Questions by Our Lawyers
Showing 12 of 805 Videos
Zurich Disability Denial Help. What To Expect. (Long Term Disabi...
Guardian Long Term Disability Denial Legal Help (Disability Atto...
Everything You Must Know About Your Disability Insurance Company
How Should You Present Your Medical Condition in a Long Term Dis...
JB Hunt Truck Driver Wins Unum Long Term Disability Appeal
Anesthesiologist Approved for Long Term Disability Benefits Plus...
New York Life's Number One Reason to Deny Disability Benefits
ADP Admin With Amputated Leg Denied Hartford Long Term Disabilit...
Filing For Unemployment Benefits Could Jeopardize Disability Ben...
Prudential Relies on Paper Medical Reviews to Deny Long Term Dis...
A private disability policy is better than an Employer provided ...
Hartford Disability Denial Reversed for Oracle Manager and Veter...
Showing 8 of 329 Benefit Tips
Showing 8 of 359 Dell Disability Cases
Disability Lawsuit Stories
Showing 8 of 763 Lawsuit Stories
Reviews from Our Clients
Martin R., Florida
I have nothing but deep, sincere thanks for the way in which you have taken care and protected me and my LTD income since April 2014. I am forever grateful to you both and your staff. You took a frightened man who was being hoodwinked by the Hartford who was fearful of losing his income, to one who was confident. I had a Lion protecting me and indirectly my dear wife Deborah. I will always be humbled by how you all treated me with reverence and professionalism. Your company is the standard to what all others should emulate.
Darryl Hammond
Attorney Alex Palamara and paralegal Danielle are both consummate professionals. Since the inception of my experience with them both they were very attentive thru the entire process and settled my case in a timely fashion.
Why would you recommend Dell Disability Lawyers?
I would unequivocally recommend attorneys Dell Disability Lawyers.
What could we do to improve?
They don't need improvement.
Rhiannon H., Alaska
I have a rare genetic condition that my insurance company didn't want to acknowledge. Stephen and his aide Sonia worked tirelessly for over a year and successfully forced The Standard into covering my policy. They are both empathetic and effective, the best combination.
Janice C., Vermont
Dell Disability Lawyers is an excellent law firm for dealing with disability companies. I tried for 18 months to get disability for a medical condition. I found Dell Disability Lawyers and spoke with Mr. Jay Symonds about my case. He was very understanding and explained how he could help me in a simple and easy to understand manner. Within 6 months of him taking on my case he was able to resolve the case to my satisfaction.
I could concentrate on my health instead of worrying about money to pay my bills. Mr. Symonds staff were all very kind and helpful. I never had a problem with contacting them for help and they were quick to respond to issues. I would highly recommend Mr. Symonds and his firm to anyone who needs assistance with disability claims with insurance companies.
Roycelyn G., Kentucky
After exhausting all efforts to find a local disability law firm to assist me with submitting claims for LTD non-ERISA and ERISA disability insurance policies, I resorted to a Google search for disability law firms. I decided to contact Dell Disability Lawyers after reading their clients reviews and watching videos on their website. Within 24 hours of contacting Dell Disability Lawyers, I received I call back and an appointment was made with Steven J. Dell, who after hearing my story decided to personally work with me.
He told me that he would put 100% effort to get me on claim. Mr. Dell and his assistant, Merlin Bryan were always available via phone or email to answer any questions that I had regarding my application for long term disability. He was meticulous in guiding me through the process leaving no stone unturned. My claims were approved on the initial application! I know that it was due to the diligence of my attorney, Steven J. Dell. Without Mr. Dell, my application for long term disability would have been rejected. I am very grateful to have had the representation of attorney, Steven J. Dell. 
Why would you recommend Dell Disability Lawyers?
Experts in non-ERISA and ERISA disability law. Dell & Schaefer Law Firm have a well-deserved reputation of taking on big disability insurance companies and winning for their clients. If you find yourself in need of a disability attorney, I highly recommend this firm. You will not be disappointed!
What could we do to improve?
Not a thing. I am a satisfied client.
Robert Z., Idaho
Awesome, super quick email response to my initial request, followed up by a phone call from the attorney to discuss details of my claim, all in the same day, and all free of charge.
Why would you recommend Dell Disability Lawyers?
Very responsive and super helpful, in addition I am very impressed at the level of service I received free of charge with no pitch to retain them.
What could we do to improve?
Nothing, perfect service.
David T., Florida
Appreciated the straight forward and direct answers to my questions. All paperwork and communication was handled in a timely manner.
Why would you recommend Dell Disability Lawyers?
Level of professionalism, excellent communication and world class client service.
What could we do to improve?
Nothing, very smooth process from A to Z !
James
This firm does exceptional work. I worked with them for my application for long term disability. My claim was approved on the initial application with one of the most notoriously difficult insurance carriers in the business. I'm 100% sure that this was due to my attorney Steven Dell. He was meticulous in shepparding me through the process making sure everything was done with precision and done correctly.
My anxiety thought this process was through the roof and Mr. Dell was always there to reassure me and peal me of the ceiling if needed. Mr. Dell and his assistant Merlin were always diligent and immediately responsive when I needed reassurance, help or something needed to be done. If you have a disability claim hire Mr. Dell and this firm. It will be the best money you ever spend.
Michael D., West Virginia
Efficient, energetic, experienced, and prompt. Quickly and cleanly dealt with. Each call was on time, outcomes reviewed, and confirmed. Highly professional and polite. I strongly recommend his services!
Why would you recommend Dell Disability Lawyers?
A professional dealing with professionals. Every time I thought … "I wonder what our status is?" I received an update, he provided great communication with awesome engagement.
What could we do to improve?
Advertise more so more people knew about your firm.