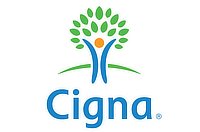 In Jerry Courville v. Life Insurance Co of North America (LINA), Plaintiff was employed as a shop manager for Schlumberger Technology Corporation (STC). In 2015, he began experiencing neck and back pain. In July 2015, he underwent a three-level spinal fusion. Three months later, he underwent a one-level spinal fusion.
Plaintiff filed a claim for short-term disability (STD) benefits through his employer's Schlumberger Group Welfare Benefits Plan (Plan) which included a disability benefits component. The Plan was funded by STC, which contracted with his employer. The Plan was administered by LINA, also known as Cigna Life Insurance Company of New York (Cigna).
Plaintiff's claim for disability insurance benefits was approved beginning on July 20, 2016 based on his inability to perform the job duties of his own occupation. After 26 weeks, when he had exhausted his benefits, his claim for long term disability (LTD) was approved with benefits beginning on January 18, 2017. At that time, Cigna informed Plaintiff that it would continue to monitor his eligibility for benefits and would periodically request updated information to confirm he met the requirements for receiving benefits under the Plan.
On August 11, 2017, Cigna advised Plaintiff the definition of disability would change on January 17, 2018, at which time he would need to prove he was "unable to perform the duties of any occupation…for which you are reasonably suited due to your education, training or experience." On that January date, he would have received 78 weeks of disability benefits.
On August 15, 2017, Cigna requested copies of Plaintiff's updated medical records and other information from his treating physician that would support his claim for continuing LTD benefits. Subsequently, on various dates the treating physician sent information to Cigna. The last communication was sent to Cigna on November 15, 2017 and was based on the last examination of Plaintiff dated July 27, 2017.
Cigna had the records reviewed by a board-certified orthopedic surgeon who concluded that the restrictions placed on Plaintiff by his treating physician were not supported by the record. Additionally, Cigna performed a transferable skills analysis (TSA) and identified at least two occupations that Plaintiff could perform in addition to his ability to perform the duties of his own job.
On November 16, 2017, Cigna informed Plaintiff that it was unable to continue paying benefits beyond November 17, 2017. Cigna explained that his medical records and all other information it had reviewed, "did not show Plaintiff was functionally limited to the extent that he could not perform the normal duties of his job."
On February 5, 2018, Cigna received a letter from an attorney requesting Plaintiff's file, but the letter did not include a signed release from Plaintiff authorizing the release of his medical records to the attorney. It was not until May 15, 2018 that Plaintiff finally submitted his authorization to release his files to his attorney. Plaintiff then filed a request for an administrative appeal.
On appeal, Cigna had Plaintiff's medical records reviewed by three doctors: one board-certified neurologist, one board-certified orthopedist, and one board-certified psychiatrist. All reviewed the medical file. The board-certified orthopedist tried to contact Plaintiff's treating physician, but the treating physician did not respond.
On June 14, 2018, Cigna notified Plaintiff's counsel that the appeal was denied and Cigna would not pay benefits past November 17, 2017 on the grounds that "the records submitted did not support functional deficits that would prevent Plaintiff from performing the normal duties of his job." Plaintiff then filed this ERISA lawsuit, claiming Cigna's denial of further LTD benefits was arbitrary and capricious.
Cigna's Decision to Deny LTD Benefits was Supported by Substantial Evidence and Therefore not Arbitrary and Capricious
Plaintiff claimed that Cigna abused its discretion in denying him LTD benefits when his treating physician declared him to be disabled and instead relied on the opinions of reviewing physicians.
The Court relied on Fifth Circuit precedent and determined that "ERISA does not require that plan administrators "accord special deference to the opinions of treating physicians…or impose a heightened burden of explanation on administrators when they reject a treating physician's opinion."
After reviewing the entire administrative file, the Court found that "substantial evidence supports [Cigna's] decision. The Court noted that the insurance company considered "not only the form submitted by [the treating physician] but also the various test results and medical evidence submitted."
The Court continued that "numerous courts have held that there is no abuse of discretion when there is evidence in the record to support a claim of disability, when there is also evidence supporting a denial of benefits." The Court then held that there was substantial evidence to support the denial of benefits and that the denial of benefits was not arbitrary and capricious.
ERISA Preempts Louisiana Law
Plaintiff also claimed that the definition of disability contained in the policy was over broad in violation of a specific Louisiana Statute. The Court noted that:
ERISA preempts state laws.
Even if not preempted, the Plaintiff did not make it clear what action the Court should take for such a violation.
Even if not preempted, the Plan was self-funded and therefore it would not be regulated by the Louisiana Insurance Code.
For these reasons, Plaintiff's claim under Louisiana law was denied.
This case was not handled by our office, but if you have any questions about your disability claim, either for STD benefits or LTD benefits, do not hesitate to contact one of our attorneys at Attorneys Dell & Schaefer for a free consultation.