Private Disability Benefits Denial
---
Private Disability Insurance Benefit Denial Legal Options

Things to Expect if Your Disability Insurance Claim was Denied and a Lawsuit Must be Filed

Deposition of Insurance Co. Employee in a Disability Insurance Benefits Denial Lawsuit (Ep. 19)

Deposition of Insurance Co. Employee in a Disability Insurance Benefits Denial Lawsuit (Ep. 19)

Top 5 Reasons for Disability Insurance Denial

Deposition of medical consultant hired by MetLife for a disability insurance claim (Ep. 18)

Individual Disability Claim Denial
---
A disability claim denial by a disability insurance carrier does not mean you are not entitled to long term disability benefits. When an individual buys a disability income policy from an insurance company, the individual and the insurance company enter into a signed contractual agreement.
If an individual is disabled according to the terms of the disability income policy, the carrier must pay the claim. A long term disability insurance denial may be a breach of contract.
If your claim for long term disability benefits has either been delayed, denied, or your monthly benefits have been cut-off, Attorneys Dell & Schaefer can provide you with multiple options.
Some disability benefit denials do not require the filing of a lawsuit against the insurance company. In many cases our law firm will open the lines of communication with the disability insurance company and have a disability claim denial re-evaluated. Additionally, we can submit a detailed demand letter in response to the disability denial letter, which addresses the medical and legal issues and strengths of your claim, thereby giving the insurance company a last chance to pay disability benefits prior to the filing of a lawsuit. A disability denial letter must clarify all of the reasons that an individual disability claim has been denied.
In some cases we are able to mediate and meet with the insurance company in order to reverse a disability claim denial without the need to file a lawsuit. If our investigation of a long term disability insurance denial reveals that the insurance company did not have a good faith basis for the LTD denial of our client's claim, we will file a written complaint with the appropriate State Department of Insurance and Department of Finance. This action is required in most states in order to preserve a claim for bad-faith. Not every state allows a claim for bad-faith.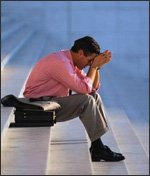 The final option is to file a lawsuit against the disability insurance company for breach of contract in either state of federal court. Our firm has litigated disability cases against every major disability insurance carrier in the country. We have extensive knowledge and experience regarding any and all defenses that the insurance companies will raise in attempt to not pay disability benefits. Furthermore, insurance companies respect our law firm's abilities and are aware that we are relentless in the pursuit of our client's claim. An individual claim denial will ultimately be decided by a jury.
All of our litigation clients are represented on a contingency fee basis, which means we do not charge any attorney fees or cost unless we make a recovery for our clients. Disability income lawsuits are very heavily litigated and usually require hundreds of hours of time. Due to the complexity, risk and hours involved in litigating a disability benefits denial, we intentionally limit the number of cases we handle and are selective in the cases that we pursue for litigation. In a long term disability denial cases we realize that our client's future source of income is at stake, and we are committed to quickly obtaining disability benefits that have been wrongfully denied by a disability insurance company.
If your claim has been denied, you are waiting for a claim decision, or your monthly benefits have been cut-off, Attorneys Dell & Schaefer will provide you with a free consultation and evaluation of your claim for disability benefits.
---
---
---