Sun Life Financial is a Canadian based company, but they are one of the top five largest insurance companies in North America with more than $300 billion under management.
Sun Life has been trying to build their brand awareness in the USA by buying the naming rights to the Miami Dolphins Stadium and sponsoring US Golfer Hunter Mahan. Sun Life has sold short term and long term disability insurance policies to numerous employers throughout the country.
Our disability attorneys have represented numerous individuals to recover benefits following a Sun Life disability denial. We have submitted ERISA appeals and prosecuted numerous lawsuits in federal court against Sun Life. We are available to help you anywhere in the country and we will make the process as easy as possible for you.
Don't Accept Sun Life's Low-Ball Disability Buyout Or Settlement Offer
In recent years we have seen a disturbing claims handling technique used by Sun Life in order to close long term disability insurance claims for pennies on the dollar.
The typical situation is that Sun Life will threaten to deny a claimant's disability benefits and then proceed to offer them a settlement which is usually less than 10% of the disability policies full value. We usually see Sun Life make these unreasonable offers when a claimant's definition of disability is changing from "own occupation" to the inability to perform "any gainful occupation".
A disability claimant should never accept a Sun Life offer with consulting with an attorney. Most disability companies tell a claimant to consult with any attorney, but Sun Life usually does not do so.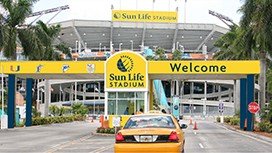 Our disability lawyers understand that most claimants are tempted to accept a quick cash payment because they are suffering financially as a result of their disability. Prior to accepting an offer, you must know all of your rights and what it will take to fight back against Sun Life.
Our job is to make Sun Life pay the benefits you are owed and maximize your recovery under the policy. We never charge any attorney fees or costs unless we recover benefits for you. Contact us for a free consultation to discuss your Sun Life Disability benefit claim.
Tell Us What You Think About Sun Life!
On a routine basis we track lawsuits and court decisions around the country that deal with Sun Life Disability denials. You can read below some short summaries about these cases as well some of our law firm's resolved cases.
We welcome you to read or post comments / complaints about your experience with Sun Life. Our lawyers will respond to your post. Disability claimants throughout the country can learn a lot and possibly protect their benefits by being aware of the manner in which Sun Life conducts business.
We encourage you to contact us privately if you have specific questions about your case.
Recently Resolved Cases (9)
Cases & Claim Tips (30)