Attorneys for Sun Life Disability Claims
---
Sun Life Disability Denial Reversed on Appeal

SunLife Insurance Company Lump-Sum Benefit Buyout Offers

Sun Life Financial Disability Insurance Claims (Ep. 10, part 2/2)

ERISA Disability Appeal - 5 Reasons You Should Have A Disability Attorney
---
Sun Life Financial is a Canadian based company, but they are one of the top five largest insurance companies in North America with more than $300 billion under management.
Sun Life has been trying to build their brand awareness in the USA by buying the naming rights to the Miami Dolphins Stadium and sponsoring US Golfer Hunter Mahan. Sun Life has sold short term and long term disability insurance policies to numerous employers throughout the country.
Our disability attorneys have represented numerous individuals to recover benefits following a Sun Life disability denial. We have submitted ERISA appeals and prosecuted numerous lawsuits in federal court against Sun Life. We are available to help you anywhere in the country and we will make the process as easy as possible for you.
Don't Accept Sun Life's Low-Ball Disability Buyout Or Settlement Offer
In recent years we have seen a disturbing claims handling technique used by Sun Life in order to close long term disability insurance claims for pennies on the dollar.
The typical situation is that Sun Life will threaten to deny a claimant's disability benefits and then proceed to offer them a settlement which is usually less than 10% of the disability policies full value. We usually see Sun Life make these unreasonable offers when a claimant's definition of disability is changing from "own occupation" to the inability to perform "any gainful occupation".
A disability claimant should never accept a Sun Life offer with consulting with an attorney. Most disability companies tell a claimant to consult with any attorney, but Sun Life usually does not do so.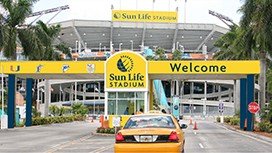 Our disability lawyers understand that most claimants are tempted to accept a quick cash payment because they are suffering financially as a result of their disability. Prior to accepting an offer, you must know all of your rights and what it will take to fight back against Sun Life.
Our job is to make Sun Life pay the benefits you are owed and maximize your recovery under the policy. We never charge any attorney fees or costs unless we recover benefits for you. Contact us for a free consultation to discuss your Sun Life Disability benefit claim.
Tell Us What You Think About Sun Life!
On a routine basis we track lawsuits and court decisions around the country that deal with Sun Life Disability denials. You can read below some short summaries about these cases as well some of our law firm's resolved cases.
We welcome you to read or post comments / complaints about your experience with Sun Life. Our lawyers will respond to your post. Disability claimants throughout the country can learn a lot and possibly protect their benefits by being aware of the manner in which Sun Life conducts business.
We encourage you to contact us privately if you have specific questions about your case.
There are 190 opinions so far. Add your comment or complaint below.
I found your understanding of the insurance industry wanting. Many LTD plans carry a rehabilitation or partial disability clause, which allows the insurer to assist the injured employee to re-train for work that is more suitable to the person's new reality. With partial disability, the employee might be expected to return to their job on a reduced basis or to be integrated back into the place of employment into a lesser paying, perhaps less demanding job. Note: under the partial disability clause, the LTD benefit would top-up to the benefit amount as entitled to under the benefit schedule for the duration of disability as defined by he benefit period. The idea of "return to work" is not intended to establish a mandate to deny claims. Disability insurance is put in place to transfer the financial risk, the cost associated with time required before "returning to work", it is intended to help with this process. Disability Insurance has minimal underwriting and is economical, and will remain so, as long as it is not taken advantage of. The disability exclusions and limitations in the contract must always be considered.

The difficulty I am having is with your total disregard for the purpose of LTD and aiding the employee to return to work. I agree if you are suggesting to be couscous when implementing a group disability plan, know the master contract and make sure the employees understand the certificate of insurance and/or employee benefits booklet. This is usually the responsibility of the group insurance advisor, and if not the advisor has failed in their fiduciary duty.

It is noteworthy to mention that if the beneficiary is deemed permanently disabled and there is little opportunity to return to work, the insurer will likely pay a lump sum roughly equal to the present value of all benefits paid, however the contract must be considered.

In the future I would suggest you make a point of focusing more on the agent/advisor rather than the company they represent.

Your Friendly Neighborhood Advisor.

Scott, thank you for your comments. I agree that many group disability plans have a rehabilitation clause, however I rarely see a situation where a person can be retrained an make a salary that is close to what they earned pre-disability. The disability companies are usually reluctant to pay for a person to return to school in order to receive a higher education. In the thousands of cases we have handled, I have never seen a disability carrier offer to pay for anything more than a 12-16 week retraining program. I am not sure about your experience with disability companies, but when most disability companies deny a claim, they say that the claimant can return to their pre-disability occupation. There are only a few group disability carriers that will offer a lump-sum buyout of a claim. You have asked us to "focus more on the agent/advisor rather than the company they represent"; however I am not sure this has any relevancy unless you are referring to an individual disability policy. With group disability policies, an employee has no choice in the type of disability coverage that their employer offers, therefore the agent/advisor relationship is moot.

How do I find out the statute of limitations on my LTD claim? I have been denied several times and appealed several times. Sunlife is the insurance company.

Charlene,

The statute of limitations are different in every state. Also some disability policies will provide a time frame in which a lawsuit must be filed. Determining the exact date in which a statute of limitation will expire can be challenging. Failure to file a lawsuit before expiration of the statute of limitation will bar a lawsuit.

Recently, Sun Life offered me a buyout. They would give a lump sum payment for the first 2 years of disability in exchange for me dropping the additional 2 years of any other occupation. They are hopping I need short term money so bad, I would forfeit 2 years of payment for any other occupation. This is robbery of the poor.

Brian,

You are absolutely correct. The recent Sun Life Buyout Offers are unreasonable and you must be cautious. We are getting a lot of calls about these ridiculous offers. Check out our recent video discussing the Sun Life buyout offers (YouTube).

I was denied LTD from Sun Life after being on LTD for 10 months. I am currently recieving SSDI benefits. The clause in my policy was that I couldn't do work at the level I was working at, I would receive benefits and not have to retrain. So being eligible for SSDI, I don't see how Sun Life can deny continued benefits.

I became disabled in 2007 and had to retire from my job with a major chip distribution company. I don't know who's been screwing me for the last 4 and 1/2 years, Sun Life or the company plan contract for long term disability my employer has. To qualify the amount I would draw, Sun Life did not consider the amount of commission earned monthly as a route salesman, only my weekly guarantee. Then they started out paying me one amount per month based on that and, as soon as I began drawing SSDI, the amount was reduced to half and said as soon as I turn 66 my long term disability payments will stop. I gave that company 10 years of my life and the LTD only pays me for 6 years. It's also taxable income, considered earned through a third party. Anybody else being screwed over like this? Shame on my employer. And Sun Life hasn't offered me a lump settlement. Beware, it will be taxed.

I have been receiving disability benefits from Sun Life for 3 years. After 3 years I have to be "re-approved with a medical review" and after this medical review they say I'm able to return to work. Of course I'm not. I'm much worse. Anyway, they offered me $20,000 to buy me out of the long term disability and my $82,000 life ins. policy that I also have. If I don't take the $20,000 pay out, they're saying it will go to a vocational review. If the vocation review finds a job within my limitations then I would no longer be able to receive benefits or the payout. Is this common practice?

Samantha,

Yes, this is a strong-arm technique unique to Sun Life. It is likely you should reject their low-ball offer. We have helped numerous Sun Life disability claimants in your exact situation. Please watch the first video at the top of this page (also available on You Tube) discussing your same situation.

Hello,

My name is Sheri and I have been diagnosed with Sciatica during my pregnancy with twins. After the diagnosis nothing was advised by my doctors to find proper treatment. After the birth of my twins, I have been experiencing severe lower back pain, which shoots down to the side of my buttocks, then my legs, my knees and now my both feet.

A few years back, I was diagnosed with mild Scoliosis which still lingers, but no surgery was required except for exercise.

I have been experiencing back pain for over 12 years now, but recently after the pregnancy, it has become worse, I am unable to walk, sit, stand or sleep continuously for over 30 min. I am always feeling numbness, sharp shooting pain and weakness from my lower back down to my feet and stiffness in my left arm and very little feeling in my hands.

I have gone to Physio, Chiro and Massage therapists to help me heal, but it has been temporary relief only, and my X-Ray showed I have soft tissue damage… due to ongoing pain and my knee always going out on me and feeling more weak, my doctor has advised to take an MRI.

With all this info I provided, based on what the MRI report will say, do I have a strong case for approval on Short Term or Long Term Disability with SunLife Canada.?

Your input, advice and/or recommendations would be truly appreciated!

Thank you for your support!

Sheri,

You ask a great question that requires a lot more information in order to answer. You should definitely get the MRI in an effort to locate the source of your pain. Regardless of the MRI results if you feel that you are in too much pain to do your job, then you would be eligible to apply for STD benefits. You must have physician support for your claim and you must satisfy the definition of disability in your policy. There is no machine that can tell you whether you can work or not. It is up to you. You should watch our video about the disability application process.

Sunlife sucks. I've been approved for SSDI for several spine surgeries, leaving nerve damage that causes constant pain, and regular periods of being incapacitated. On a good day I am able to walk and get around, including drive a car. Sunlife has had me under surveillance and has claimed to see me walk to the mailbox, drive to the grocery store, and is using that against me. Sunlife is also using social media and claiming Facebook post as gospel as to my being healthy. If I travel to visit family they use it against me… they have not only denied my claim for LTD, they have also demanded repayment of what they did pay me. They're trying to bleed me dry, hoping I'll go away, but that's not going to happen.

John Doe,

Sunlife regularly utilises video surveillance and social media scanning as a method to deny claims. If your claim has been denied or you are concerned that it will be, then you can give us a call to discuss your options.

I have been in a battle with Sunlife and Manulife for 5 years now. When I was working, Sunlife provided my insurance and I had to be off work for 2 years on Long Term. I returned to work mainly because I was told I'd be denied for permanent disability and being a single mom was terrified of what would happen to my family. Well, I only lasted one year and became ill again with the same disease. Too ill to work anymore in any occupation.

While I was on LTD my employer switched insurance carriers to Manulife. So when I got ill again I was told to file a claim with Manulife. I did that and was denied the first time due to lack of medical evidence. I appealed and Manulife told me that it was a reoccurrence of my old illness and I had to file with Sunlife. I called Sunlife and they deny my claim because the six month reoccurrence clause was over and Manulife was now responsible for my claim. I was only able to return to work barely for 1 year and 1 month. Now neither companies will accept my claim. I have been approved for Canada disability pension and my Omer's disability pension. Still waiting to get to court to see which insurance company really is responsible for my claim. In the meantime I lost everything I had and have over 50,000 in debt to pay back to people who have been supporting me through this.

It's shocking to me that when a company switches insurance carriers the person currently on LTD is never notified. Neither company has any obligation to inform the person on disability benefits.

Kim,

Your employer should have advised you of the change of disability carriers. You also need to make sure that when your employer switched disability providers that you did not have a pre-existing condition issue. This is a common problem that we see when companies change from one disability company to another. One of these companies must accept your claim and it sounds like it would be Manulife.

Hi Greg,

I have read a few of the comments on here and the first I read was Scott Morrison and I can tell you first hand that Sunlife has never offered me retraining for another occupation. All they keep telling me is that I can find a lesser job out there if my employer can not accommodate me.

I am being scheduled for surgery again on my shoulder and possibly now my left shoulder and Sunlife is still denying my claim. I went through all 3 level of appeals and I have had no income since beginning of June 2012. I have had to sell my personal stuff and most recently my truck to try and catch up on bills.

I have put feelers out for a lawyer here in Canada and have had only 2 responses and I have emailed them back but no reply now for a few days. I need someone serious that's gonna go after these bastards as they have done nothing for me but cause more physical, emotional and financial stress that is leaving me owning nothing.

I had to move because I couldn't pay my rent. And now my girlfriend has been trying to keep my head above water and she has become financially stressed now as well credit cards are near maxed out and there's nothing I can do for her, and she does not live with me (yet) if she ever will, now. By the way, I live in Canada.

I was on LTD through Sun Life for approximately 2 years, due to an injury to my wrist while working. Well, to make a long story short, after five surgeries to my right hand and wrist, I was unable to return to work with the medical restrictions, being that I'm right hand dominate. I was contacted by Sun Life offering a lump sum of $4,000, which I refused and I continued to receive my monthly benefit amount. I received a check from Sun Life which differed from my original payments so I contacted my claims adjuster and was told I had been under paid. The following months I began getting an increase on my monthly benefit amount. I also began receiving other income benefits from another source, at which time I contacted my claim adjuster to notify him of the changes to my monthly income. I even sent a copy of my approval letter.

This was in April of 2012. I received a letter from Sun Life, in August 2012, explaining that there was an overpayment of approximately $8,000, on my claim. I contacted them on several occasions to discuss this discrepancy, by phone and emails. I was told not to contact them by emails, they would wipe the slate clean as to the overpayment, close the book on my claim and I would no longer receive LTD benefits, if I agreed.

Of course, I did not agree to their terms. I sent a counter offer, which they politely denied. I had to retire, due to my disability and I'm still being harassed by a collection agency. I have not received benefits since August 2012. It has been nearly 11 months without LTD benefits from them. I feel that the money they are assuming I owe as an over payment, has not gone out to me for a year. Not sure what the law states, but the handbook states, I should continue getting payment until age 70.

What's your thought?

Dolores,

I am sorry to hear about your unfortunate experience. First and foremost, if your policy is governed by the federal body of law, ERISA, any state claim you may have will be trumped by the remedies available under ERISA. If you were in fact receiving "Other Income Benefits" under the policy, Sun Life would have a right to recover an overpayment – even if it was their mistake for missing it. From what you have indicated it would seem Sun Life is satisfying the overpayment by withholding your monthly benefit, which is a very common occurrence. I would recommend that you place all of your concerns/arguments regarding the overpayment in writing and send it certified mail (to confirm they received it). This way Sun Life will have to respond to you in writing.

I have a terminal genetic disease and have been denied LTD benefits by SunLife. My doctors who deal with this uncommon fatal disease, tell me that SunLife is the worst company they have ever dealt with – they have actually denied benefits when patients are on life support. It is a firm that makes me ashamed to be a Canadian.

SunLife gives new meaning to the term "blood money" in their attempts to legitimize their callow business practices. Please tell everyone you know not to support any SunLife events because SunLife sponsorship money is blood money.

So what if they donated 100,000 to build Canada's umbilical blood bank?

http://www.stockhouse.com/news/press-releases/2013/07/30/sun-life-financial-donates-100-000-to-help-build-canada-s-first-national-public

Thank you.

Suki,

I am sorry to hear about your troubles. Unfortunately, we are not authorized to practice law in Canada, so we would not be able to assist you.

Wow, it seems they are coming up with another tactic. I received a called from their life waiver analyst stating he represent SunLife and he needs more clarification from my physician to determine how my condition prevents me from performing any occupation. I stated I just submitted my medical history from 02/01/12 till April of 2013 on 06/01/13. He stated he not talking about my long term disability he is talking about my life insurance with SunLife. I told him I need this request and writing and did just received it.

I had applied for Social Security in June 2011 and was approve immediately they did not even bother to send me to any of their doctor due that they knew there is no cure for my illness. So then in December 2011 I applied for my long term disability with SunLife and submitted along with my application the award letter that clarifies that I am adjudicated totally and permanently disable by the Social Security Administration.

So my question is. Are they serious? Do they really want to go there and should I be sending them clarification from my physician so they could come to a decision and determine if my disability prevent me from performing any occupation or like he stated to me on the phone "clerical duties".

I mean I don't have no problem submitting the information but it just does not make any sense they would need this information again just for life insurance when I just submitted any and all documentation for my long term disability and it was sufficient to continue my long term disability but it's not sufficient for my life insurance waiver.

What do you advice? Should I give them what they want or how should I handle this matter because this sound like a tactic for starting a denial.

Yoch,

In an abundance of caution provide them with the information they are requesting as it is not uncommon for different departments in the company to not communicate. Please also note that although SSDI is strong evidence in support of disability, it does not guarantee that Sun Life will not challenge your claim in the future, especially given the fact that the SSDI award was over two years ago. A common tactic by insurance companies to distance themselves from the SSDI award is to conduct surveillance, perform IMEs, peer reviews, etc and then argue that they had, "additional information that the SSA did not have" which justifies their reasons for denial.

I filed a short term disability claim and my physician assured me I would not be turned down by a private insurance company based on my diagnosis. They did deny me, and the letter they sent was all false lies and stuff they just made up; my doctor has written a response so that I may appeal, but who pays for the hunger and humiliation during the time I've been out of work? I am a single mother who has been unable to care for her child due to Sun Life. Who do I talk to about this?

Carla,

I am sorry to hear of your experience. I wish someone would have to pay for your "hunger and humiliation" but under ERISA governed insurance policies, Sun Life is not responsible for any damages or money with the exception of what they owe you in back benefits.

Hi,

I made a short term disability claim to Sun Life for medical leave assigned by the local doctor and about a week later they called me said that they had not look over my file but had a couple of questions for me. After that they said they would call me back later that day with a decision. Well they called me back and they denied my claim because they said stress is not a medical issue it is a work issue. This was the second time in a year where I have been treated for work stress and the first time I needed to apply for the coverage.

What should be my next step?

Thank you,
Amanda

Amanda,

You will have to go through the administrative appeal process that Sun Life dictates. Claims for work related stress are very difficult in the sense of disability without a prior indication of a diagnosed and consistent treatment for a stress related condition.

I am on LTD and my employers advised me to return to work or apply for a medical pension or you're terminated.

I am receiving x number of dollars from CPP DI / Sun Life and company medical pension.

Sun Life just decease my payments because I am receiving x number of dollars from my medical pension.

Can they do this?

I worked for Canada Crown Corporation.

Mike,

You will have to refer to your Policy, specifically the provisions referencing "Other Income Benefits" or "Deductible Sources of Income." If it is listed as an offset under the policy, then yes, they can do so.

I've been receiving Sun Life long term disability for 6 months now, offsetted from what I'm drawing from social security. Today they called me asking if I'd signed up my two kids for SSI. I told them yes. They want me to send them their copies of where they were awarded SSI. They are going to offset my benefits of what they draw. I live in Mississippi, don't know bout other states but you have to keep record of every penny and report it to SS. I can't use their money to pay my bills or buy my meds, it can be only used for their needs. Also SS says any money left over each month has to be put in a interest bearing account and at the end of year that money has to be returned. In MS would this not be considered bad faith on Sun Life?

Mark,

Unfortunately, there is no Bad Faith as a legal remedy under ERISA. I do not know the reporting requirements of the SSA and would have to refer you to a Social Security attorney for any inquiry as to same. There have been rumblings with respect to insurance carriers offsetting benefits by what a dependent receives from Social Security and the legality of turning that money over to the insurance company under the SSA codes. However, to date, there has been no definitive ruling.

I have been on LTD benefits with Sun Life for over 3 years.

It started with a bulging disc impinging my left L5 nerve root. I underwent a 6 hour spinal fusion and the fusion was a failure. During the operation, the surgeon accidentally caused a contusion on my right L5 nerve root while installing the metal cage in my back. Since the surgery, he caused half my right foot to be half numb and my right quad. The surgeon did a bad job on my fusion and it didn't take.

Sun Life had originally approved me, and a year later they said it was pre-existing and canceled my LTD benefits for 6 months and ruined my credit rating.

Finally my lawyer said that it was not pre-existing and threatened them with a lawsuit and they re activated my claim. They are now thinking of offering me a settlement since I have been stuck lying in bed 90 percent of the day. They even hired an observer to follow me around on bad faith since there were lots of medical proof stating I am permanently disabled.

I will not take a low settlement or I told them I am going to continue collecting LTD benefits until I am 65.

Brent,

If you are still represented by an attorney you will have to consult with him/her as to your options.

I need help. Sun Life is the absolute worst company I have ever dealt with.they have discriminated, judged and stalled for 4 months on my extended disabilit , now I am trying to get better, this company has made my life a world of a mess. I am a 28 year old female that has been on short term disability since august 21st 2013. I was recently diagnosed with rhuemotoid arthritis, I have fibro myalgia, neurogenic bladder, and 10 herniated discs in my back and neck. I also have PTSD, and very high anxiety along with panick disorder… Sun Life made me wait about 8 weeks intilaly from when they received the papers from the doctor that stated that I can not work. Once I recieved that which should have been no more then 5 days after the note they continued to stall, wanting records from all my providers and so forth. Now I cooperated with them and gave them all of my records, today to find out it was denied. I can hardly get out of bed at times due to the flare up. They have stated that the extended ( which I pay for in case something were to ever happen) that per their contract I can perform my work duties. Now with everything I stated above, they know what kind of medications I am taking, which are very strong.I have no money to see my doctors or pay for floats, my health is declining and I don't know where to turn too. I have been waiting for the extra extended since August. My student loans are defaulting. Please help.

Jillian,

Please contact our office to discuss how we may be able to assist you.

I have updated medical information and a doctors statement to Sun Life that they requested to continue my long-term disability benefits. It has been more than sixty days for them to give me an answer. I contacted them and my claims manager informed me that he was sending out a denial letter for lack of medical proof to be off work. My question is: can they take this long to respond, and can they deny me even with my doctors statement on their form, states that I can not work? Can they say I can work even though my doctor says that I can't.

Shannon,

Sixty days does is a long time to respond. ERISA provides Sun Life with 45 days to render a decision, but this time period can be affected based upon various factors. With respect to the denial- unfortunately, it is all too common that an insurance company denies a claim for benefits despite your doctor indicating you are unable to work. Please feel free to contact our office to discuss how we may be able to assist you with the appeal process.

Dear Stephen Jessup,

I have another question. When it comes to qualifying for long-term disability benefits from Sun Life, can you tell me is PTSD, short-term and long term memory loss considered a mental and physical disability with Sun Life? Or is it just mental? Also have you won cases for long-term disability benefits for chronic hip pain caused from bursitis, chronic back pain from Osteophytes, and chronic shoulder pain caused from calcific tendonitis?

If I have provided Sun Life with medical records, x-ray, MRI showing these conditions and a doctor's statement stating I cannot work due to my physical pain, and not being able to walk; then doesn't Sun Life have to continue to pay long-term benefits?

Thank you.

Your response is greatly appreciated.

Shannon,

If the memory loss is on account of the PTSD, as opposed to an organic brain condition, then chances are Sun Life will determined that the memory loss is a symptom of the PTSD and therefore be limited to any limitation for mental health conditions. Pain conditions are a leading cause of disability claims. Please note that even though you have diagnostic medical evidence of a medical condition, this does not, in and of itself "prove" you are disabled. You still have to support your diagnosis with a demonstration of restrictions and limitations that would limit you from performing your occupation or any occupation as the case may be.

Sun Life denied me for my Long-term disability. I appealed their decision and provided them with more medical records. Finally after several months, (almost a year) they approved my claim on 12-31-2012. This was great news however when I received my 2013 w-2s Sun Life combined 2012 and 2013 disability income. I was approved on 12-31-2012, but Sun Life issued the check on 01-16-2013. By issuing my check sixteen days later has caused me to owe taxes. Doesn't the date approved have to be the issue date on the check. This isn't fair because I was approved in the year 2012 but they took sixteen to write out the check. Please advise.

Shannon,

I am not sure as to what your remedy is for this situation. I would recommend you request clarification in writing from Sun Life as to why they have done this. Benefits attributed to 2012 should be taxed for that calendar year.

Sun Life is asking for a copy of my DD214. I was discharged in 1990 and have never received or sought any claims with the military. My question is do they need it and is it a common request? I find it insulting and disrespectful claiming that they need to insure I'm not receiving any military benefits.

David,

If your policy lists VA benefits as a source of "Other Income" by which they can offset your benefit by, then they are justified in making inquiry- and it would not be an uncommon request. If it does not, then I would agree with you completely.

Sun Life has been giving me the run around for over a year. First they say my severe joint pain condition was pre- existing, when my doctor informed it was not they changed to say it was a symptom and not a diagnosis, then they said not enough medical information so I asked them to talk directly to my doctor. They got back to me and said my Doctor told them I should go back to work. I made the mistake of believing them and returning to work only to wind up in the hospital with life threatening internal bleeding and required surgery. My Doctor showed me that he had told Sun Life "not to return to work". Sun Life will cause your death to save money? CIBC claims they stopped using Sun life in favor of Canada Life because of the tactics of Sun Life. My claim came before the switch. Sun Life has lied, and caused distress and pain. I desperately need a lawyer.

John,

If you are in Canada, we unfortunately will not be able to assist you, as we are only licensed to practice in the United States.

My wife Vivian worked for a Md. Hospital as an R.N. She had long term disability and short term disability policy's partly provided by the hospital. She developed back pain and fibromyalgia that got progressively worse. As a result of that pain she saw several doctors and was prescribed many different pain medications, and was not able to work. She applied for short term disability and received that for 6 months. Then applied for long term disability through sun life, her long term disability provider. She received that for 18 months. During that time the company made her fill out many pages of reports including her doctor several different times. Then they called her and said they were going to stop her payments because their doctors considered her not disabled anymore. But they were going to offer her a settlement of 13,000 dollars. To settle her Claim that she turned that offer down. I forgot to tell you that she applied for social security disability during that 18 month time period and was approved. My wife called the company and asked them if they were aware of her taking morphine 5 times a day. The agent said he would inform their adjusters of that and he would get back to her. He call her back and said they were still going to stop her payments. And as of today payments stopped. We will lose our home, cars and file for bankruptcy. I can't see how a company can legally do this? There is absolutely no question of her disability.

Robert,

Your wife's experience with Sun Life is not at all uncommon. When you get a copy of the denial letter please feel free to contact our office to discuss how we may be able to assist you in appealing the denial.

I read your response to Amanda regarding her applying for short term disability thru Sun Life for work related stress. I too applied last year after being admitted to the hospital with chest pains, which was not the first time this has happened, and after weeks of having my doctors send numerous reports over and over, was denied benefits for the same reason as Amanda, the issues were work related. The way I read it, Sun Life is saying yes, your work is the reason for your stress, but refuses to pay. I have researched this company and find it amazing that on their website they have articles about how work related stress affects your health by causing issues with your heart, blood pressure, digestion, migrane headaches, but are hypocrites when it comes to paying the claim. I appealed and was, of course, denied, and am going to appeal again, but feel it is a waste of tiime and this is exactly what Sun Life wants. They know people are going to be disgusted and just give up. They out source their claims to doctors and feel they are paid to deny claims. I would like to see the credentials for some of these doctors who are causing claimaints even more stress. I know I am making unfound accusations, but that is my opinion of Sun Life. If it sounds harsh or bitter, you are correct.

My husband has been drawing LTD from SL since 2006. In 2010 he was determined permanently and totally disabled thru SS. When he was awarded his SSDI we were told that because his LTD was employer paid, we had to reimburse SL all he had drawn since 2006. Even after they deducted the $6000 they claimed to pay to the lawyer, he owed them much more than the back pay from SSDI. He paid them back with the back pay and they kept his LTD check for nearly 2 years. He had paid taxes on all that money and could not even recoup it on Fed. or State taxes. Within the past few months, he was sent more forms to be filled out by him & the doctor, which we did and sent in. Now we get a letter in the mail wanting to know more about the pension he is receiving. Sent them a copy of his check stub and that was not enough. They wanted to know the exact date it began and if he got any lump sum payment. I was put on a 3 way call between SL, and Perf (pension benefits). From what I gathered, SL is now saying since his Pension is partially employer paid, that they don't have to pay as much to him as they have been paying and that we are going to owe them even more! We are so sick and frustrated. We are on a fixed income, barely scraping by. We count on the SL check to make our house payments. How can they get away with this? Anyway we could win a suit against them?

Deb,

Who is your disability carrier? If your policy defines total disability as the inability to perform the duties of your occupation as a truck driver, then I would think they would be hard pressed to determine you would be able to return to work driving in light of your pain and the side effects of your medication. Please feel free to contact our office to discuss your claim further.

So much evidence that the SunLife has been doing intentional damage to the claimants' credit scores, not fulfilling it's obligations by unjustly denying claims, causing additional distress to disabled folks and their families, and so on. My story would echo many others. At which point can one file a class action suit? The company's behavior is despicable and, frankly, cruel to the people at the most difficult periods of their lives.

My son has been on disability through SunLife since last year. They cut him off about a week or so ago. My daughter in law tried to call them. The person they deal with was on vacation when she first started calling – after the woman returned to work, my daughter in law still could not get her to answer her phone or return her calls. However, my daughter in law did get a tweet from someone from SunLife apologizing for being so busy that they could not talk to her. My question is this: if they are too busy to talk, they should be too busy to tweet.

Yvonne,

Please feel free to have your son contact our office to discuss how we may be able to assist him with filing an appeal of Sun Life's denial.

My wife and I were dealing with an awful situation involving child services in Canada, where our 7 and 9 year old were apprehended from our care, unjustly. For ten months neither one of us was able to work as we dealth with depression and anxiety. I regularly saw my doctor, who provided me with notes to support my time off work. I applied for disability and after several appeals have not been successful. They told me that it was "inconsistent" that the symptoms I showed early on went away (and where I did contemplate a return to work), and then returned. This is ludicrous to me. By being honest with my doctor, and obviously naively optimistic about my ability to return to work, I was rejected for this claim. My doctor obviously thought I should still be off, otherwise he would have told me to go back to work when I suggested I'm thinking about it. It sounds like I should have just lied. Where do I go from here? Should I meet with a psychologist or psychiatrist and explain what happened? SunLife requires medical evidence to support an inability to work. How can I possibly get that now, especially since I'm doing much better and am working again? I feel I have a very strong case in saying that the emotional rollercoaster of dealing with child services is exactly consistent with how I described my situation to my doctor. Can I appeal SunLife's medical staff's decision? Should I try and get a retro-active diagnosis of what I went through?

Thank you,
Darek

Darek,

As you indicated that you have gone through several appeals, I am not sure that you would still have any administrative appeals available. Your only recourse may be to bring a lawsuit for the owed benefits. The final denial letter from Sun Life should detail your rights to submit an appeal or in the alternative the exhaustion of all appeals and right to file a lawsuit. Please feel free to contact our office to discuss your claim further.

Thanks Stephen. The letter says they can look at further medical information, as part of further appeal. They have not indicated that no more appeals are possible. In your experience, does it make sense to try and get a note from my doctor explaining the gap they perceive as being inconsistent? Or is it worth going to a psychiatrist/psychologist who could look at the details and verify the possible state of mind, given the circumstances?

Sorry I didn't get back with you before Stephen. My husband has long term disability with Sun Life, thru the schools system he worked for. Sun Life is not saying that he is no longer disabled. They are saying that they did not know he was drawing a pension and there for have been over paying him. Which was a lie. They knew from the very beginning, when he was awarded his social security disability. Since I had posted last, Sun Life sent us a bill for over $34,000. I sent a letter to them to appeal it. After that they told us that they had made the mistake and over looked the pension. And so they were going to waive the $34,000 +, and just cut him down to the minimum $100 month payment. Which I think is still very unfair, after all, we turned down their crummy low ball settlement (I believe was around $32,000), or draw about $600 a month until he was 65. We chose to draw the monthly payment. After we knew what our monthly income totals were, we bought a home of which, our payments are based on our income. My husband had medical insurance through Social Security. I had none, I tried to get help with getting some thru Indiana's Hippa. I was denied, our income was a little too much. So, I haven't had medical coverage since. Where if they had their crap together, we wouldn't of bought a house that we no longer can comfortably afford and I would of had medical insurance. And then there's all the sleepless nights, the ulcers over their $34,000 bill! Sun Life should have to pay dearly for their screw up!

Deb,

If you have a copy of the policy we would be more than willing to look at it. Many policies indicate that the carrier is allowed to recover any overpayment/offset applicable under the policy even if the error/omission was on the insurance company's part.

Darek,

Your questions warrant a conversation as there is a lot going on with your claim. Please feel free to contact our office to discuss in detail.

I have been approved for LTD & SSDI since 11/2012, I will be going from disabled for my own occupation to any occupation in 11/2014. I was just informed that I was approved for any occupation even though there Medical Review results were that I can do Sedentary Work. Their Vocational Job Analysis results were they can not find me a job that will be a Substantial Gainful Activity as it states in the Policy. Am I a good candidate for a Lump Sum Settlement with Sun Life, I still have 23 years till I am 65? Thank you for your response and have a great day!

Frank,

Being approved into the any occupation period is a very big step in the right direction as Sun Life denies many claims during the transition period.

First I would like to say I am Canadian. I realize you don't have legal rights here however just a simple (but not so simple) question. I am currently receiving Sun Life LTD benefit as well I was approved for CCD Canada pension disability. I recently received a letter from Sun Life wanting to buy me out; it does state in the letter they will be paying me to tell the year 2034 for a certain amount, however they have offered me approximately 40% of what I would get if I stayed with them for the 20 years. I don't feel this is anywhere near enough… can or should I send a counter offer? They have given me 30 days (Nov 1) to give them a decision and offered me 1.5 hour consultation with the lawyer at their expense… My other concern is when can my employer officially release me or can they because then I would lose my benefits that pay for my hundreds of dollars in medications a month…

Carol,

You will need to contact a Canadian attorney as we are not licensed to practice in Canada so we would not be able to ultimately assist or advise you.

I have been off work since August 1, 2014. I suddenly got a sharp pain in my leg and could not walk. I went to Emergency and the doctor said I could have a tear in the meniscus. I was referred to an orthopaedic surgeon and he felt it was mild arthritis setting in. I have been on STD with Sunlife and sent in all my necessary paperwork. My claim was denied stating that I was not totally disabled and my job is of a sedentary nature. I appealed with a letter from my doctor attaching all visits and medications prescribed till date. SunLife has now come back stating they are denying my claim since my job is of a sedentary nature. I am an Administrative agent. I do not all the time sit behind a computer. I have to walk to the photocopier, scanner, fax machine, filing cabinet and the mail box. I have to lift boxes of invoices/timecards to the warehouse. To make things complex, I met with an accident on Sept 2. I have an ICBC claim as well. Is that the reason why SunLife is not paying me because I reported the accident to them? Should they be not paying me for the weeks before the accident? Even if ICBC reimburses me, they will deduct what Sunlife has paid to me in wages. I fail to understand their logic. What should be my next step. Would it be worth my while taking Sunlife to court? I have not been paid for two and a half months. I have just gone back to work on modified duties for 4 hours. Should I have a word with my employer in Canada regarding the group policy we have with Sunlife and if there is anything they could do to help?

Marissa,

Are you a Canadian citizen/residing in Canada? If so, you will need to consult with a Canadian attorney as to what your rights are. The basis of Sun Life's denial does not seem to be that they feel it is a worker's compensation claim and are therefore not responsible for payment, but rather that the medical information does not support disability (in their opinion).

I just recieved my long term disability denial from Sun Life today. I have fibromyalgia, degenerative disc and osteo arthritis. In 2005 I went to the Mayo Clinic for a full work up where they found fibromyalgia and I have seen many Drs over the years and ongoing care with a rheumatologist and pain specialist. I am a single mom of a grown son and hold advanced degrees. I have worked for my company for 25 (!) years and the pain and symptoms have become too intense and my cognitive abilities and forgetfulness causes problems on the job. I am missing a lot of work and currently been on short term dis. for three months. I can't work. I do not say this lightly. I am my only means of support. I have paid Sun Life for years in the event something like this should happen and now they will ot help. I need someone to come to my rescue before I become homeless.

Please email me if you think you can help me. I need help and quick. I can get you nearly ten years of documentation if that helps your decision any. Thank you.

Jill,

Please contact our office to discuss how we can assist you with your claim.

I recently received a letter from SunLife that requests I fill out a Social Security Consent Form. They want to look into my SSDI benefits and my bank accounts to see if I'm getting overpaid. I'm not. I do receive a payment from my 401K, but even with that I am not far above the poverty level. If they think I'm overpaid, they'll reduce my LTD benefit and make me pay them back. Do I have to sign this letter? I've been diagnosed with ALS since 2010, I need every cent I can get.

Tammie,

If the policy does not require you to sign the letter then you may not have a legal obligation. That being said, Sun Life may still find out about a SSDI award and offset accordingly. Furthermore, most policies give an insurance carrier the right to deduct an estimated SSDI amount should you fail to apply for SSDI or provide information as to same.

I have been on short term California disability for almost a year. I applied for LTD and submitted all their required documents and my doctors submitted their reports, my employer also submitted all the required paper work. The company denied me due to not enough medical information. I am suppose to return to work in one month or I will lose my job. I have a numb leg and foot due to a herniated disk, as well as weakness in my legs and thighs. I also have periodic pain. My biggest issue is the weakness and numbness which makes my gate unstable.

They have an MRI which shows the issues with my back. I was wondering if I have to return to work despite my issues if I can still appeal the denial. If I did win, they would at least owe me from may to Feb. the difference between my STD and what LTD pays.

Thank you,
Rebecca Wells

Rebecca,

The questions as to whether or not you can return to work is a determination for you and your doctor. In the event you are not medically able to return to work you would still have the right to appeal the adverse determination. Please feel free to contact our office with a copy of your denial letter to discuss how we may be able to assist you in appealing.

If I could draw my regular Social Security and dismiss SunLife, would I still owe them? Not SSDI by SS. Old enough and the hassle is unbearable. Filed for SSDI but not going to get it in time.

Bill,

Any period of time that Sun Life were to pay you benefits and you receive a source of "Other Income" Sun Life would be entitled to a repayment. I can understand dealing with Sun Life being a pain, but would advise you to consider thoroughly your options as if you pull your SSR early you will be monetarily working against yourself in the long run.

I have recently applied for LTD after being on STD for surgery. My STD was denied when the doctor extended my time off for an additional 6 weeks.

How can Sun Life determine if a person is ready to return to work without an exam?

During my recovery time I addressed an ongoing back issue that seems to be getting worse and spreading to other body parts due to compensating for the back by standing improperly. The specialist I sought help from (who examined me 18 months prior) said he supports my claim for LTD. My back is only getting worse and will continue to do so. If my work leave runs out will my claim for the Sun Life disability case be valid?

If I am applying for LTD with my employer, do I also need to apply for it with my government?

D,

Have you filed an appeal of the denial of STD benefits? Your policy may require completion of the STD prior to any review/entitlement of LTD benefits. Please feel free to contact our office to discuss your claim in greater detail.

Waiting 5 weeks now for STD approval. This is the worst!

I have been on short term disability with Sun Life for six months. According to my employer, the employer pays the first 6 months of benefits, but now that I am trying to work on getting the LTD, I was told that my disability that was approved by Sun Life for short term disability, that I now it require a full medical review. I applied for SSD and was approved in less than three months with information that I hired a SSD lawyer for. I did finally convince Sun Life to move forward on the medical review as they have all the requested records they asked for and numerous physician statements, but I have a feeling that they will just keep asking for more information to try and wear me down. Is it time to get a LTD lawyer to help me with Sun Life? I have no income at all, and SSD doesn't begin until end of April.

Thank you for any assistance or advice you can provide.

Dlam,

Disability insurance carriers have 45 days once all information is received to render a decision. If everything is in you should hopefully be receiving a response shortly. Please feel free to contact our office if you would like to discuss your claim further.

Anna,

Please feel free to contact our office to discuss further. As you are unfortunately learning, once the benefit checks are coming out of Sun Life's pocket they become exponentially unbearable.

In 2000 I completely lost my eye sight from a bad reaction to some medication I was taking and they denied my claim. I wish that I had a Lawyer to represent me at that time, as I just accepted it.

Sun Life is doing a review of my case, while I am certain they will keep me on LTD they suspend my benefits while they do this. It is taking over a month after they said it will be done the third week of April. They had not received medical records from one of my providers and never notified me about this. I found out after I called and asked if my eval has been completed. Not only that after I called my provider they told me they received no request for medical records so I had to go through that process.

I am going to miss my date of payment which means I will be late on multiple debts I owe. This will cause me to have to pay a lot of penalties and even destroy my credit. Why is Sunlife not responsible for their foul ups and suspension of benefits that causes monetary penalties and life altering credit hits?

Riley,

Unfortunately, no. There are no rights to damages outside unpaid benefits. Additionally, under the law it remains the duty of the insured to provide proof of disability – so I would highly recommend you obtain and forward the records yourself as opposed to rely on Sun Life to do it.

I had LTD with Sunlife for 2 years, after the 2 years I was offered 8000.00 and accepted it since the policy was for 2 years. My SSDI is now approved, the award letter states 4,200.00 is the max representatives can hold. Sunlife is wanting my back pay. Can they legally force me to pay more than the 4200.00? Thanks in advance for your reply.

Betty,

The $4,200 sounds like the amount awarded to your attorney for SSDI. Any remaining money from the back benefit check could be subject to overpayment repayment for any months that overlapped while you were receiving regular monthly checks from Sun Life.

I have bilateral Meniere's Disease and migraine associated vertigo (MAV). I've been out of work since April 2014 due to excessive dizziness, fainting, balance issues, extreme vertigo attacks which incapacitate me, nausea, vomiting, fluctuating hearing loss and double vision. I am being treated by a neurotologist who performed surgery on my left (worst) inner ear in January 2015 in an effort to reduce severe vertigo attacks. He is also trying to treat me with medication, diuretics and a low-salt diet. After jumping through hoops for 3 months, Sun Life approved me for LTD which I collected for 6 months. During that time I was offered a settlement of a payment of 3 months disability payments to close my case which I turned down. Then they sent my case for medical review and denied me based on notes from the wrong doctor. This forced me into an appeal. They would not listen to the fact that they reviewed the wrong doctors notes. So I appealed and now they have now denied me going forward and offered me one month's payment to close my case saying my disability is "unsupported". They have been itching to deny me since day one. I was terminated from my job this past April after being out on disability for one year. How can I expect anyone to hire me? I know I can't commit to any kind of regular schedule because I never know when an attack will hit and I will be flat on my back. I can't take a job and never show up! I have more bad days than good days. My doctor filled out all the paperwork Sun Life threw at them over and over again saying that I cannot return to work and they say their "MD" finds my disability is unsupported. Who says their "MD" is a specialist in Meniere's disease? Does their "MD" want to hire me and have me never show up for work because I'm too dizzy to walk or I can't get out of bed? I have applied for Social Security Disability and am awaiting a hearing which will take 12-15 months. What do you suggest?

N. Simone,

If Sun Life has denied your appeal you would have the right to file a civil suit under ERISA. I would certainly not recommend settling the case for one month of benefits. Please feel free to contact our office to discuss how we might be able to assist you in filing suit against Sun Life.

I am about to file for short term disability. From an ER visit due to severe pain, the found sponylotic and arthritic changes in my thoracic spine. This prompted more testing. My blood counts have been up and down and more xrays of joints have been coming in. I am 35 years old with arthritis in ALL joints. I also have bone spurs in my neck (osteophytes) that have now cause dysphagia (difficulty swallowing). My short term paper work is already filled out but I wanted to research this company before submitting. This is employer provided or paid for benefit. My doctor has told me there is no cure and they can only semi slow down the progression. I cannot sit very long nor stand very long. Feet are swollen, etc…etc..I was also diagnosed with fibromyalgia back in 2008. I am also a little afraid of the "pre-existing" condition clause. This is the first time the arthritis has been dx from the multiple scans the past month.

My doctor has told me that I have a long road ahead of me. To me, this indicates the possibility of LTD. After reading all of this, should I get a lawyer now before turning my short term paperwork in? Should I be concerned that they will try to say I have had the arthritis or it is because of the fibro? My HR department is not all that helpful with information.

Marissa,

If you have been with your employer or covered under the long term disability policy for less than 12 months then you certainly need to be concerned about pre-existing condition limitations in the policy. For specific details as to the pre-existing condition provisions you will need to obtain a copy of your policy from HR.

I became disabled due to a brain aneurysm in April of this year, Sunlife is the STD carrier. They paid through May 30th and still owe for 6 weeks. My claim has been "in review" for the past month and when I call I'm told I have to wait until review is completed. The benefit period in question is June 1 through July 15. It is now end of August, LTD with a different insurer has picked up as I still can not work. Sun Life has a bad reputation for stalling claims in medical review. I am formulating a letter to the Insurance Commission to complain – thanks to Sun Life delaying payment of my valid claim substantiated with physicIan statement and reports it may cost me where I live since I have no income to pay rent. Sun Life's reputation of delay of claim processing is inexcusable and one of the worst in this industry, I'm hoping the insurance commission will motivate your claI'm processing practices.

Kelley,

Please feel free to contact our office to discuss how we may be able to assist you. Is Sun Life aware that the carrier for LTD claim has already begun paying benefits? Since LTD is predicated on completing a elimination period (STD timeframe) then that carrier has already determined you are disabled- which can serve as additional proof of disability.

SunLife cut me off LTD (no policy claim max) when I have stage IV (terminal) cancer because I am out living the statistics. I still have to have chemo every 3 weeks, and after 12 years of continuous cancer treatment, many years of very aggressive treatment, I am unable to maintain full time employment because of disabling fatigue and multiple side effects from trearment. They cut me off, got the doctor they paid (a pulmonary specialist) to review medical records (who knows what records they failed to send), and claim I'm no longer disabled, even though I had multiple letters from my cancer doctors stating I have a terminal disease. SunLife left me destitute. Don't buy a LTD policy (personal or group) with faith it will be there when you need it most. They are a greed driven organization that doesn't have any ethical concern for their insured, and I suggest 20/20 investigates this fraudulent company and their unethical practices.

Did you know that once you have a LTD claim to get and keep claim benefits you have to sign for SunLife to get copies of your medical records, and once in their possession they are no protected by HIPPA. SunLife can and does share your confidential medical information with others you have not authorized, and without your knowledge. BEWARE.

Hello,
I am on Sun Life LTD.
I own property in Spain and was considering spending some time there.
Will Sun Life cut off my disability payments if I reside in Spain?

Aimee,

What do you mean by cut you off? Denied your benefit stating you are no longer disabled or ended the claim because you reached the maximum benefit period under the policy (typically age 65 or in some case your SSNRA age). I have yet to see a Sun Life policy that has no maximum benefit period. If it is the latter then there is nothing that can be realistically done. If it was a denial for no longer meeting the terms and conditions of the policy then please contact our office to discuss your appeal rights.

John,

You will need to review your policy. Some policies do require you reside in the United States or Canada as a requisite to receipt of benefits.

My husband has been fighting with sun life for short term disability. They keep cutting his disability benefits off the day of his doctor appointments and then they request to have all the records resent to them before approving or starting the claim up again. They keep giving him the run around and he gets multiple different stories every time he calls them. He has been diagnosed with Vertigo and infectious bacteria in his hair follicles. His doctor tells him he can't work and tries to send the records to them as fast as possible but his claim continues to be cut off without warning. He has been out of work since August and received 2 full checks and a partial before it got cut off again. Is there anything we can do about this legally?

Tina,

We would need to see the policy and correspondence to determine any legal rights at this time. As most STD claims are administered by the insurance company but funded by the employer you may want to contact HR to advise them of your situation.

I am currently receiving long term benefits thru sun life. I will not be returning to work due to permanent nerve damange. Will the benefits continue until 65 and proof of my disability? Also, will this change if I am granted permanent disability thru social security which I am in the process now ? Does the amount change if I am granted social security disability benefits? I have been reading comments and didn't see this question above.
THANKS

Jill,

The potential maximum benefit period will be stated in your policy- it is either age 65 or your normal social security retirement age. You will be entitled to benefits until that age if you continue to satisfy the terms and conditions of the policy. Receipt of SSDI is not a guarantee that Sun Life will not terminate your claim in the future- it is merely a factor to be considered in reviewing your claim. Your monthly benefit from Sun Life will be offset by the SSDI benefit per the offset provisions for other income.

Wife's employer has Sunlife for her short term disability. She has been out since September 2015 with a chronic headache that has not gone away. As of today 01/12/16 we have not been paid one time for her being out. The HR group of the company has been working with them and the claim they have the paperwork now. But before they said this only to come back and say they need more information. It takes them 10 days to do a claim? Any ideas how we can speed this up. Also do you have email for contacting Sunlife. They claim they don't have an email to send complaints.

Nathan,

We do not have any emails to directly get ahold of or communicate with Sun Life. I highly recommend that you provide all medical information to Sun Life as opposed to having to wait for them to gather it on their own.

My doctors caught sunlife lying when they said that they didn't get the medical reports sent to the case manager when the proof was shown to them that it had been received. For how many times, they tried to destroy the legitimacy of my medical condition in order to cut it off. We have lost our trust in them because of all the wrong information that they wrote in their letter just to justify their attempt to deny my case. Now, they want me to be put into independent assessment of their own physician. Can I deny this request thinking that they have paid that physician in order to render opinion in favor of sunlife? I asked around and most people whom they sent to Independent doctors of sunlife turns out to be undeniably favoring Sunlife. I have a friend on who went under independent medical evaluation but what happened is that even if his physician are saying that he can't work , the sunlife doctor said othetwise. Please give an advise on what to do. What shall we do if we are being ripped off by Sunlife using their "paid" doctors In order to give an opinion about our medical conditions?

Steven,

Your policy almost certainly has a provision that states Sun Life has the right to send you to a doctor of their choice for an independent evaluation. If you refuse to go Sun Life would be able to deny your claim and many courts have held that failure to attend an IME as required by the policy is a reasonable ground for denial and in turn uphold the decision. That being said you can request to have the IME videotaped or have an independent observer. Please feel free to contact our office to discuss your situation in greater detail.

Sunlife told me they were sending a medical expert to my home to learn more on my condition and then get me specialist appointments and help me get better. A man in his 20's wearing skinny jeans wearing hipster arrived at my house. When I asked about his medical experience he had none. Zero medical experience and he just started with Sunlife. He asked a few questions. Challenged my doctors diagnosis and recommended I am fine to return to work despite what my dr and specialist state. Zero medical experience but because he is a hipster he knows better then the doctors and ended my

Scared, I have not seen a situation where a non-medical professional came for any type of evaluation if it was deemed a medical evaluation. A field interview is completely different and quite often the person has no medical experience and just asks questions as requested by the carrier. Have you heard from Sun Life since the meeting? Please feel free to contact our office to discuss your claim in greater detail.

Good Evening. I have paid premiums (via my employer) to Sun Life for three years. Last month, I suffered a flare of fibromyalgia, a condition I have had for greater than 30 years and has remained relatively controlled for 13 years. My doctor suggested that I take the 12-week FMLA leave and filled out the paperwork for short term disability with Sun Life, which my employer accepted and submitted. Sun Life states they faxed a medical records request to my doctor – no such request was faxed. At my request, my doctor sent the medical records. Sun Life then told me that they had sent me a letter informing me that my materials had been sent for external review. NO letter was sent to me. Today I received a phone call, stating that their reviewer said I am not disabled. They have refused to pay a legitimate medical claim. I informed my employer of this decision and indicated that I would now have to seek legal assistance. Can you help? Thank you for your time.

Stephanie, please contact our office to discuss your claim. It would be helpful if you had a copy of your policy and we will need to see the denial letter when it is received.

I was out of work for 6 weeks after 5 weeks of running around getting sun life Dr. note after Dr. note they shorted me around $700 and I was out of work with the same problem that I had the first week as I did the last week they just said we are not paying me for the last 6-8 Days. They are going to keep stealing from the low income worker so they can buy a sports team I hope someone looks into these crooks.I did not get a pay for a month They really showed me how much they do not care but they take my money out of my check every week the only time I will hear from them is when they are going to raise there rates. Now I really have no money until I catch up. Thanks HELP DEB

I was put on short term disability due to Spinal Fusion Surgery of L4, L5 and S1. After my surgery I had severe nerve damage running down my left leg. After trying many different options I then went in for another surgery to take out a few screws, add a few screws, a large bone graft and inserting a bone stimulator. I am only 2 months post op and I still have terrible nerve pain. When my STD turned to LTD I applied for Social Security Disability. If I am awarded SSI, what will I have to pay back ? How can I find out what the clause is that I signed regarding overpayment? I am currently receiving 1994.00 and If I am awarded SSI, my qualifying about will be 2169.00. I see there are quite a few comments regarding the payback clause but it seems that may differ with each person.

I appreciate any clarification that you can provide.
Thank you

Kim, you would be responsible for repaying your carrier for any overlapping periods of benefits being paid by the carrier and the SSA. Given the fact that you indicate the SSDI award could exceed the monthly benefit from the carrier the amount owed would be reduced by any applicable minimum monthly benefit provision in the policy. The exact amount you would owe would not be ascertainable with such limited information.

I received a letter from Sun life years ago, about 4 months after i was approved for LTD saying that they thought I had a good case for filing a SSDI claim, encouraging me to do so with their legal department, but also saying that if I did not, my benefits may discontinue. So i did. From the get-go, this whole process has been messed up with mistake after mistake regarding my claim by their legal department. I have NEVER been more stressed out in my life. I was flat out lied to by one of the attorneys that they hired to represent me. Needless to say, we lost. Everything was done last minute and when i asked why, the spotlight was turned to me with them insinuating that i was slow getting the paperwork that they had requested from me, to them. This was not true. There are a whole slew of events that happened that left me perplexed but i felt trapped. I didn't want to make them mad & possibly loose my benefits and until i started digging and reading about this, i really didn't know any better.

Gina, you certainly have the right to retain an attorney of your choosing as it relates to your SSDI claim.

I don't mean to sound like a big baby here. I know a lot of peoole with Sun Life have it worst than I do. Sun Life did approve my LTD claim and I have collected LTD for four years. However, can they really say that if i don't file a SSDI claim using The Advocator Group which is their "legal department" that they could discontinue my benefits? That seems like a threat. Our appeal from the Hearing was denied and what we are/were appealing is medicare benefits and this appeal has been ongoing for two years. Nothing about my benefits. So I would get no SSDI benefits, no back pay, and I was told by the attorney that Yes, we are also we are appealing (seeking) benefits/back pay, and dependant benefits. None of which were true. I didn't find this out until our next Hearing, with yet another different attorney, that the appeal we were there for, just has to do with Medicare coverage. I already have great health insurance so i don't understand at all what the point is.
I have 9 compression fractures in my back, DDS, osteoporosis, I've lost three inches in my height. I also have Rheumatoid Arthritis, asthma-copd, a history of cancer times 2, knee replacement needed on both my legs, depression, and some other really embarrassing things. I've been hospitalized 4 times since October of 2015. Should I start looking for an attorney now before they discontinue my benefits or wait? Could you tell me…Would your firm be interested in my case and what is your fee?

Thank you much!
(Gina is not my real name…fyi)

Gina, Sun Life cannot discontinue your claim for not using the advocator group, but the policy would allow them to estimate what you would receive from SSDI and offset your benefit by same for failure to apply for SSDI. You are free to go with whatever attorney you want as it relates to SSDI and from what you're saying it may be wise to do so. With respect to your Sun Life claim, please feel free to contact our office to discuss same in greater detail to determine what assistance we may be able to provide at this time.

I have a super-pubic catheter and am having to use a cane for ambulation. Sunlife is dragging their feet with paying my LTD. They say that "Just because I have a catheter, I should be able to do the work was doing!" I was working as a home health nurse. FYI–I have not been driving–my docs told me not to! I was driving at least 100 miles per day and working at least 50-60 hours per week! I can not lift more than 4 lbs (per my doc). I can not walk more than a few feet without having severe pain and I fall frequently!

I have dizzy spells and have had (documented in the physician's office and in the hospital during routine testing.) passing out spells! I do not see how they think I could possible work in my old job! It is absurd to suggest it!

I would not only be a danger to myself, but a danger to those on the road with me. My patients would be a risk as my short term memory has even been affected…

This is outlandish and criminal behavior to say the very least.

Nancy, do you know what the effective date of your LTD benefit? Please feel free to contact our office to discuss your situation in greater detail.

I am trying to compare language in my LTD policy with people from different states (not Texas). Is there a way to get Sun Life LTD policies from different employers or states?

Ideally, I am looking for a Sun Life policy that specifically lists Veterans Benefits as an offset of LTD benefits.

Bill, policy provisions/language are more a factor of what your employer decides it wants to pay in premiums. Policies that have highly restrictive language and lots of limitations typically cost less. Does your policy contain language that VA benefits are an offset?

Sun Life has a tendency to go after veterans disability payments to offset their payments. Sun Life has no problems collecting premiums, but they (and others) try to offload their payments to the US taxpayers at every corner.

A Canadian company going after the benefits of disabled American veterans …. dastardly!

Hi, I am new to Sunlife for my long term disability, which I got accepted, but now a lady called a few weeks ago and was aggressive over the phone and made me so stress and on top of that, she twisted everything that I said and sent a letter to my doctor which looks bad on me and is mostly false. I fear that this will cause me problems, because she stated that I refuse rehabilitation to work program, which isn't true and she also was supposed to refer me to someone who is bilingual and she didn't. Is it in your right as Canadian Federal Employee to ask for the recorded tape of your conversation with the employee of Sunlife if you know that it might harm you what the employee wrote?

Any advice is appreciated.

Thanks

Chantal, as we are not licensed to practice in Canada we would not be able to advise you or provide any real advice as we are unfamiliar with Canadian laws.

How often have you heard of them claiming to not receiving faxes despite being sent once a week x 3 weeks. I scanned and emailed which they acknowledged. Then it was my employer had not responded but the HR person had sent it that am. I called again 2 days later and still haven't received it. I said obviously your FAX is broken, so they gave another one. Called today and everything is there but it will take up to 5 business days to determine the claim. I'm afraid I lost it at that point and said that I have been doing my part for over 4 weeks and I have to wait. I have had nothing coming in since my surgery. On March 15, I had a large mass (necrotic fat tissue) and have a Wound Vac since then. The original size was 21cm long, 6cm wide, and 7cm deep.I hope they respond soon. I am a 62 y/o RN SUPERVISOR who was working full time and want to go back . I hope to work at least another 10-15 years.

Margaret, claiming to not receive faxes is a very common complaint with Sun Life. Please do not hesitate to contact our office should they deny your claim.

Ideally, changes to ERISA would be made including FINANCIAL PENALTIES against insurers that are abusing their powers. Sun Life would be at the top of that list — a Canadian company that is exploiting the American workforce and taxpayers for their gain. It's disgusting and there's no reason for them not to try since no penalties exist.

I wonder if anyone has tried a deceptive trade practice suit against them … at some point they need to be held accountable for their heavy handed tactics against little people without the means to truly fight them.

I have appealed for an appeal for the denial of my LTD. While waiting for the Sunlife's reply, does it mean that I have to go back to work immediately or I will still be on leave (without pay) on my employer's perspective?
Can my employer terminate my employment while I am still waiting for the result of the appeal to Sunlife? Your immediate respond is highly appreciated as I have deadline.

Robin, If you return to work during the appeal process Sun Life would at best only likely pay you for the timeframe from the date of denial to your return to work date. A denial of LTD does not mean you are required to return to work, but your employer may have its own protocol in light of a denial benefits. If you are not protected by FMLA or a contract with your employer then it is quite possible that your employer could terminate you.

Hello,

I'm quite frustrated as in 2015 I was in an accident and got injured. My lower back and shoulders/neck were injured mostly. I went to see my doctor right away as well as a physiotherapist. They both advised me to be for 6-8 weeks. I was denied my STD claim through Sunlife as my job was sedentary so they think I should have been fine to return.

I'm on my third level of appeal and they keep asking for more and more medical papers despite me advising I've provided it all. Plus my doctor is adamant the time off was necessary.

I feel stuck.

Kelsey, please feel free to contact our office to discuss how we may be able to assist you in appealing the Sun Life denial.

SIN LIFE has stonewalled on my claim for short term disability benefits for 9 weeks. I haven t worked since April 8 and was diadnosed with Multiple Sclerosis. I paid my premiums through my job at CHS and my doctors have sent them hundreds of pages of medical records proving same at least 3-4 times that they deny receiving. I am sick of dealing with them!!! They are crooks!!! Judy Newton, Mississippi

Judy, please feel free to contact our office to discuss your claim. A carrier typically only has 45 days to render a decision on any disability insurance filing. If you have copies of your STD and LTD policies it would be helpful in discussing your rights and options.

I was employed by a Major Bank as a mortgage officer. A ob benefit was short term and long term disability insurance. I purchased both. After 4 years work related stress caused health issues which my physicians felt were detrimental to my health. I applied for the long term disability benefit after the short term benefit expired. Initially I was denied. I appealed and won the appeal. 10 months later the claim was denied and benefits were no longer received. I have spent 12 months appealing this process. In the meantime I have had no income, my health has continued to deteriorate, my medical expenses have accumulated due to the extensive and invasive testing required to find relief for the complications to my health which have continued to multiply as further stress is added to my life. Unfortunately I am now faced with the decision of hiring an attorney to fight for monies I paid to ensure I would receive in the event of a long term health disability. In my opinion SunLife is a fraudulent company preying on people who think they are protecting themselves and their income n the event of a major health event. SHAME ON YOU SUNLIFE.

Eva, please feel free to contact our office to discuss your claim in detail to determine how we may be able to assist you.

In October of 2016 I was put on medical leave by my doctors and HR at the company I worked for. I was covered by both short-term and long-term disability benefits through Sun Life. I have been diagnosed with vertigo, chronic vestibular migraines, Ménière's disease and seizures. I have been on SSDI or 2 1/2 years. This past April my Sun Life long term disability policy changed from able to do "own job" to able to do "any job", and they jumped on the opportunity to decline me. First they offered me $15,000 to buy me out of my LTD policy and my $50,000 life insurance policy (I am only 52). I rejected their offer. It has taken them a total of four months to come to the final conclusion that they are going to "decline" me, and they still have not sent me official paperwork stating they decline to continue coverage. My neurologist says he absolutely does not agree with their decision.

Melissa, that is a very common tactic with Sun Life. Please contact our office when you receive the denial letter so we can discuss your claim in detail and to go over your rights.

I have been fighting SunLife for my disability/short term for over two months and have only recieved 1 week of payment from their. Every week it is a new problem or missing document that requires 5 more days to review. My condition did not improve with surgery in June and will not be able to return to work. I have filed. for SSI already but fear that with SunLife that it will be a continued nightmare since I can't even get past short term disability claims with them. I was told they only allow a certain number of days off for certain conditions, but that seems insane when they won't even read the doctors recommendations, tests, and underlying condition. Is my only hope to hire a lawyer to deal with them?

Star, ff Sun Life is giving you this much trouble under a short term disability claim you could almost certainly expect that when it transitions to long term disability that they will continue to fight you. Please feel free to contact our office to discuss how we may be able to assist you.

I applied for STD through my company that uses Sun Life. Sun Life hasn't denied the claim so far but is bucking on it because of a clause in my companies STD rules as follows.
STD Coverage Exclusions
You must be Actively at Work and meet the eligibility criteria for STD benefits to be payable.
Benefits are not available for disabilities caused by or resulting from:
? War, act of war, insurrection, rebellion or active participation in a riot;
? Service in the armed forces of any country;
? Intentionally self-inflicted injury or attempted suicide while sane or insane;
? Commission or attempted commission of a felony;
? A disability for which you are not under the care and attendance of a legally qualified physician; or
? A condition not eligible for coverage under the Company's Healthcare Program.

There are no limitations on benefits for a disability resulting from a pre-existing condition, as long as the pre-existing condition was not caused by, or the result of, any of the exclusions listed above.

My claim is from work related stress that has seriously aggravated my PTSD from combat in 1991. I wasn't working for this company until 2009. I was diagnosed with PTSD from combat stressors in 2014 while working for with this company. I removed my self from work (haven't quit but am on LOA) due to issues arising from confrontations with customers, driving while taking PTSD medication to name a few. I have sent them 3 different doctors evaluations and still wait for the VA and SSDI responses to my PTSD stressors. The first bullet above from my company exclusions seems to be discrimination to veterans from wars. The other named incidents in that bullet point are totally different than a war. Is there any possibility of perusing this any further ? It's been almost 45 days waiting and Sun Life says they are looking hard at it to see if I can be compensated. My doctors are in disbelief on how these exclusions are on the same line and or discriminating to veterans.

Bill, if there is a formal denial we will certainly be willing to review. The above quoted provisions are common to every disability insurance plan and are provisions we have dealt with in the past. If there is a way to separate the service related disability then there could be a chance to secure a benefit. Please feel free to contact our office to discuss.

How long is a reasonable time to ask for a buy out. I have just transferred to any occupation. Should i hire a lawyer. I haven't been bugged too ofyen as i know they are waiting results on wrongful termination

Donna, are you already on SSDI, as most carriers will not discuss buyouts until such time. Please feel free to contact our office to discuss your case further to see what your options may be in securing a buyout.

I was recently cleared for "full duty" labor, after an ACL surgery, back in January. Weeks prior, due to a down turn in the economy, my company closed its doors. Since I did not have a position to return to I was given a 6 month clause on my case, in case of any reoccurring issues. At my one year check up, in February, I noted some ongoing discomfort. I had an MRI in May, and in June it was determined that I would have to have a 2nd arthroscopic surgery, and was documented as "URGENT". Emails and phone calls to Sunlife reassured me that the clause ended on August 23rd, and i would be covered after the surgery took place. That day has come and past with no surgery date scheduled. I did attempt many phone calls to my surgeons office, and reminders to the hospital were sent. Finally I have received my surgery date, October 25th, 2 months past the clause end date. I have try'd to reach out to my previous case manger at sunlife, but have yet to get a reply. Even though the clause has expired am I still eligible to re submitted my case, since we knew two months prior that a surgery was needed?

Hi I'm getting the run around with Sun Life on a short term disability claim that was submitted 2 months ago, if we wouldn't have just happened to also be in the process of getting a home equity loan for an unrelated purpose we would be in a world of hurt right now! I am 13 weeks pregnant and unable to meet job requirements as physical therapist due to weight lifting restrictions on lifting patients and in cases of falling. My setting is Homecare physical therapy and I was also falling asleep at when with severe pregnancy symptoms and Doctor note stated I was unable to drive while having symptoms. They denied my claim based on lack of medical information/ support to drive and now I am appealing that and also have requested it be resubmitted based on lifting restrictions. They never told me they were unable to get medical records and they won't return calls, I was due an answer per them last Wednesday after confirmation of records received and they are TOTALLY dragging their feet!! I am calling daily it is a Terrible company!!

2 questions: (1) if they deny my claim on a straightforward weight lifting restriction where I'm unable to meet my job description would you recommend seeking legal advice?

(2) my policy says benefits cease if employment ceases so was wandering if my employer chooses to terminate me after I use my 12 weeks of FMLA leave does this mean I'm no longer entitled to short term disability ? My employer was caught in a provable lie attempting to claim I was unprofessional the day they found out I was going to need disability , I'm assuming it was disability/ money related but very very shady. I'm worried they will just terminate me after my 12 weeks of FMLA are up because they wanted rid of me unjustly in the first place.

Any advice would be appreciated I might be calling you soon! Thanks Amy

Steven, I am assuming you are referring to the Recurrent Disability provision of your policy. These provisions are usually pretty strict as to the 6 month timeframe. I would certainly suggest you file the claim though there could be issues not only with the Recurrent disability provision but also the fact that following your being cleared for work in January you were out of work not because of a disability but because your employer closed its doors.

Amy, as your case is in appeal right now they would have up to 90 days (45 days +45 day extension) to render a decision on the appeal. I highly recommend you continue to update them with any additional medical records. Additionally, since it is a STD claim more often than not Sun Life is not the insurer of the policy, rather the administrator- meaning the STD benefit is ultimately paid by your employer (with LTD Sun Life would be the insurer and responsible for physically paying the benefit). As such, you may want to contact HR to get them involved with what's going on. With respect to your employment status- your coverage under the policies would go back to your date of disability. If you were let go now you would still have rights under the policy as you made application for benefits at a time you were employed and fully covered under the policy. If you have any other questions please feel free to contact our office.

I receive 2550 (close) and turned 50 last month. SSDI pays the rest to make up my wage. I am now with the any occupation team and am thinking of a buyout. Will i still get SSDI and what is a reasonable ballpark of what i cpuld get coverage is until 65

Curious, we would need to know more information in order to better asses what you could reasonably expect should Sun Life wish to buyout your claim. Please feel free to contact our office to discuss further.

I have been off work due to surgery. I was approved for STD. To make a long story short, I have not received a single check. When o called to inquire about nonpayment, I was told they sent it out. However, they sent it to the wrong address. I then was told they will have to stop payment and reissue them again. A week later I call back and was given the same excuses. I asked to speak with a supervisor since I have never in the entire process spoken with my claims rep. She informed me they would manually create a check since it was a data entry error on their part and send it out next day. Guess what? No check! What is my next move? My bank account is in overdraft and I am 3 payments behind on my auto insurance as of today.

I have a work related injury..so I am getting workers comp. I also am receiving SSD. So my payments from sun life are the minimum payment. I have been receiving this amount since August 2015.. So I only have 8 more payments for the 2 years that I can not do my job rule..they said we are going to look at going longer..I am 61 so about 3 more years till I get to 65.. My question is that because I get from both SSD AND WORKERS COMP I MAKE TO MUCH THATS WHY I get the minimum. But workmen comp is in the process of a lump sum how do they look at that new figure???

Sam, the policy usually contains language that they will prorate the amount of the course of a certain period of time. However, if you are already receiving the minimum benefit from Sun Life there shouldn't be a change in your monthly benefit amount.

Sun life just called and informed me that my situation is more mental then physical. They told me that I should take a lump sum (about 3 months) If not, when I am approved for social security I will have to pay all of the money back to Sun Life $48,000. I suffer from Rheumatoid Arthritis, Migraines everyday, Fluoroscopic guided spinal facet blocks for my spine,
I had gastric bypass surgery in 2006 and am now having nutritional problems, I have tingling in my feet and can no longer sit at a desk for more then 10 minutes at a time. I take Welbutrin 150mg, Wellbutrin 300mg, Ativan,
Tylenol 3, Imetrex , Topamax Depocote. I have worked all of my life. I am 54 10 months female with no formal education. I do not know what to do. Maybe you can help me. Sincerely

Jill, please feel free to contact our office to discuss your claim and Sun Life's attempt to sell your policy short.

So Sunlife paid my short term claim, but with my long term they denied but really have no reason. They said they were missing notes from a doctors visit. I filed my social security claim the same time and it was approved the first submission in less than two months. Sunlife has sent me in circles for 3 months saying info was never recieved etc. Now they say for my long term that i am only approved for six weeks from when I filed which is insane because their short term policy covered me for three months. They wanted a copy of my social security file and if i did not provide then I would be denied for not complying with providing information. I asked to see the review information and was told they would only supply a full copy of my policy. Obviously my experience matches many others. Is it even worth appealing? Do they ever pay long term claims?

Frustrated Star, if your claim was formally denied in writing and advising you of rights to file an appeal they would have to provide you the complete file. It sounds like they are conducting their review and are only providing temporary benefits. Please correct me if I am wrong. If you are unable to work (which it appears you certainly are unable) and there is a portion of the benefit they would have to pay I would say it is definitely worth pursuing. Please feel free to contact our office to discuss any questions you may have.

Sun Life has a certain criteria for STD claims. They do not tell you what the criteria is during the claim process nor do they let you know after the claim is denied. Do not trust them and always get their rules for how often and what treatments need to be done for your illness. They think they know more than your doctor.

Please explain to me why Welch's employees for 50 years where able to collect unemployment and disability while we where on light duty. I had a hysterectomy 4 years ago. I was put on light duty. I collected unemployment and disability. HR said shortly later we where no longer to do both. I have had neck surgery on January 10th. Sun life said i can't collect unemployment and disability on light duty. Had sun life look to see what different with policy from my hysterectomy 4 years ago to my neck surgery in present. They checked and said it same policy nothing has changed. Unemployment says I can collect both. So please explain to why I can't collect both. Nothing has changed! Something going on!

Mellissa, unfortunately, as I am not familiar with your actual policy with Welch's I would not be able to provide any feedback.

I have been out of work since August 2016. I had to wait until November to get my hip replacement since I was taking Cortisone shots, they wanted to wait until the fluid was all gone. Here it is February 25 2017, I filed for long term disablity and I have not received anything. They're stating they're still reviewing my claim. I just received a letter from Sun Life financial stating they are reviewing my claim to determine my eligibility for life insurance disability benefits (waiver of premium) under the company group life insurance.

They stated they are coordinating with their long-term disability department for additional information. What is the difference between long-term disability and life insurance disability ? What can I do to make them expedite my claim? Is it OK if I file for Social Security benefits while I am waiting? I have exhausted all my money, have borrowed from family and friends just to keep my head above water.

Barbara, when did you file your claim? Typically a response is made within 60 days of same. With respect to the Life insurance policy – Sun Life is reviewing whether you meet the definition of disability as it relates to the Waiver of Premium. Under a life insurance policy to be eligible for waiver of premium due to disability is typically reviewed under a more stringent standard than for long term disability. You can certainly file for SSDI now. Please feel free to contact our office if you'd like to discuss your claim further.

I have an LTD claim with Sunlife for fibromyalgia. I was diagnosed several years ago, but my condition worsened this year and I had to stop working. They are saying I have not provided enough medical evidence. My family doctor submitted a report detailing how my condition has worsened, but the claims examiner says they are discounting this report because it is based on my statements to my doctor and not medical evidence. What kind of information can be used to support this type of claim where there are no tests or measurements to show how much pain and fatigue I am being limited by, and they are dismissing my doctor's opinion?

Erin, this is a typical strategy used by disability insurance carriers when it comes to Fibromyalgia. There are standardized functional tests that can be utilized to provide "objective" restrictions and limitations. Please feel free to contact our office to discuss your claim in further detail.

I have been paying SunLife formerly Assurant, formerly Fortis, premiums for 20 years on a group LTD policy I converted to an individual policy. My only dislosure ever received was a certificate stating my monthly benefit was $1,000 monthly. In January 2017, after suffering my 2nd stroke in 18 mos which left me paralyzed on the left side and after living with AIDS and multiple other conditions since 1998, I finally filed a claim. They have continued to drag their feet by requesting more and more info and continually postpone making a decision.

They sent me someone else's bill, which I paid unknowingly and they applied it to another person's policy and sent me a cancellation letter. I had to fight to get it reinstated, but I believe it's a suspicious attempt to decline benefits. I was awarded SSDI benefits quickly; however, they keep delaying a decision forcing me to keep paying them premiums for a policy I believe they never had any intention of paying.

Kevin, Sun Life is certainly beyond the normal time parameters in making a decision. Please feel free to contact our office to discuss your situation in detail.

Thanks so much for your response, can I ask a follow-up to my earlier question on fibromyalgia?

I have fibromyalgia and a few other physical conditions like hypothyroidism which cause fatigue and pain. Sunlife has been discounting all the medical reports my doctors and specialists have provided, saying that their in-house medical review finds "no medical evidence" that I cannot perform my job duties (even though I am nearly housebound). Now they have requested that I have an Independent Medical Examination, but from a psychiatrist, when I have no history of any mental illness (which my own doctors confirm). Should I be worried that Sunlife is trying to deny my claim by making it seem like I have a mental disorder? Can they deny my claim if I refuse to undergo this needless psychiatric assessment?

Erin, in a situation like yours they are likely sending you to see a psychologist to determine if you are a "malingerer" or essentially, faking it. It is common that carriers will have a psychological evaluation to establish any somatoform disorders, which they believe account for a person's complaints of pain. If you do refuse to go to the IME that would be grounds for a denial of your claim. Please feel free to contact our office if you would like to discuss your claim in greater detail.

I was diagnosed with Acute Myeloid Leukemia in March of 2016 and received a Stem Cell Transplant mid October of 2016, and remained hospitalized until mid November. I have a poor prognosis sub type of leukemia with a high rate of recurrence. The five year survival statistics are around 26%.

I have been receiving LTD benefits from Sun Life, along with SSDI for approximately 16 months. Last month Sun Life informed me that my benefits would most probably be terminated before June of 2018, and offered a buy out of $14,000, which I declined. Today, they called to inform me that my benefits have been terminated. Effective 2/01/2017, yes 2017! And that I owe them all back payments received from Feb 1st, 2017. Not to be overly dramatic, but I literally could not walk around the block on Feb 1st of this year, much less return to working 12 hour shifts with my employer.

I did have a good laugh when I questioned the appeal process. They told me there was "no reason at all to contact an attorney. I could easily appeal on my own." They offered to connect me to their Financial Assistance Department to "work out an agreement" regarding the back payment I "owed". I told the 20 – something rep to have a good day, though that was far from what I was thinking.

Thank you so very much for your website, and for educating the public about this ugly, evil corporation.

Lynda, you will have an ability to appeal the denial of benefits, which can also address the issue of the repayment of benefits. Sun Life hoped you would accept their buyout offer in exchange for waiving future rights under the policy. Please feel free to contact our office to discuss the denial and your rights going forward.

I filed a Short Term Disability claim in July of 2017 with Sun Life. They paid me for 3 days. I explained to them that I would be returning to work and that I will need to reopen the claim for my Radiation treatments. They said no problem. After more testing and 2 months later I reopened my claim to which I was denied. They said that I was to reopen the claim within 30 days of the first one and that I had to be completely off work for 7 days. I told Lydia Maas the lady who denied my claim that no one told me this. That all I had to do was call and reopen it.

So, now I'm out around $450.00 to help pay my bills. Yes, I worked part time during these treatments. My roommate warned me about this company. She has been dealing with them for about 4 years. No one will listen and they do not understand what was told to me. All they can say was I was not in on that conversation. I explained to her that my information was up on their screen and that whomever i spoke to should have explained everything to me. I also told her that they all need to be retrained. They only tell you what they want so they do not have to pay you a dime. This is their loop hole. I am dropping them as of January 2018 when my insurance renews. I will not deal with a dishonest company. I pay them for my service. And they treat me like this. Shame on them.

Hi. Sunlife denied my claim eventhough I am getting surgery for this issue next week. Right now is it in the hands of my union lawyer fighting for my salary since june 2017. Question is can I sue for pain and suffering because I had to stop physio because I have no income? I am seeing the insurance specialist as this is what I need to do.

Jm, under ERISA governed policies there are no actions for pain and suffering, only unpaid benefits.

Sun Life Short term disability dropped the ball and was never paid for my time off work.
I just filled another claim and this company makes the process impossible especially when you are sick.
I have paid into this insurance for a long time and all they do is deny .
They say that they never received any paperwork even though I have proof it was sent.
Terrible..
They emotionally exhaust you so that you just give up .
Terrible.

I currently have a claim and have been receiving short term disability. My FMLA runs out in a week and if I am not able to return to work with "reasonable accommodations" my company considers this a resignation according to their Employee Handbook. I am unable to return to work period at this point. Will I still get my short term disability payments, and if needed in the future will I still be eligible for long term disability payments? My doctor said to expect to be out a year. It has only been 3 months and I am scheduled for surgery in 3 weeks.

C. Freeman, even if you are terminated you would still have legal rights under your policies. Your rights under same are "time stamped" as of the date of your disability – when you were fully covered and insured – so there should be no issue in you maintaining your rights to coverage under the policy. That being said, the insurance carrier could still try to deny your claim based upon its ongoing review. If you have any other questions please feel free to contact our office to discuss how we may be able to assist you.

Under a doctor's care due to stress and anxiety caused from employer. Submitted all paperwork when asked to. This is part of an appeal letter I sent to Sunlife insurance to follow up with the process after a denial:

To whom it may concern,

As per direction by a representative from your company," Michelle", I am sending my appeal by email. I am absolutely shocked by this decision considering every piece of information was provided to you immediately. My condition was approved for an extension for FMLA while my doctors and I still try to resolve or help me at least to the point were it becomes bearable to return to work. I am appalled that this decision was rendered due to the excuse of not enough notes/information from my doctors multiple visits. I am going to see a specialist for my condition tomorrow, January 30th, that I provided this information last week like I was asked to do. These notes will also be faxed over to your company immediately.

While your representative was helpful in her information and conversation we had over the phone on January 29th, my doctor immediately faxed over the notes from all visits and not one time did a representative from your company bother to call me directly if there was more information needed or inquired about my feelings on my condition or symptoms. My doctor was also not contacted with any other follow up that was needed to render a fair and educated decision as well. In fact, I was the only one taking the initiative to make sure all paperwork and documents needed were provided. I sent in a detailed explanation of my condition through a questionnaire your company sent me in late December. Once again, no contact was made to me regarding these notes and a follow up on how my doctor and I are working on resolving these symptoms. In my eight years with the Company I work for, this is first time in my life I am going through something of this nature. The condition became so bad to my health I had to step down from a promotion I was granted because of the severe stress and anxiety I would feel on a day to day basis. Points to were I would profusely sweat, my vision becoming blurred, fear making my body feel faint and weak on a regular basis. This is when I knew I had to get help with dealing with this situation in my life. I step down and take a leave from my company so I can try to find a way to cope and or fix the condition that has now taken over my life. This is to the point I could not even sleep more than 2 hours at a time. The anxiety medication we were trying failed. New medication that has allowed me to finally start sleeping better has been successful, but the anxiety and high stress are still being addressed. That is part of the email I sent to Sunlife about my STD claim. I also asked for the next steps to follow after this appeal process is denied once again, and they provided me with no answers other than contact my case manager. Please let me know if I have a case legally to receive my benefits. Thank you in advance for your help.

Brian,

Yes, it seems that you do have a compensable claim for disability benefits. In order to qualify for benefits your disability plan likely requires that due to injury or sickness you be unable to perform the material and substantial of your regular occupation. It also likely requires that you be under a doctors care. Generally, if those requirements are met then you should qualify for disability benefits. Since you have submitted your Administrative Appeal the insurer now has 45 days make a decision and make seek extensions if they require additional information to complete its review. If SunLife decides to uphold its decision on Appeal please feel free to contact our office for a free consultation.

Thank you Mr. Gavidia, appreciate the response. I signed a consent form at my doctors office after speaking with both my doctors to send Sunlife any information they need so they can not use this excuse upon reviewing my appeal. I will surely contact your office if the appeal is another negative decision.

I was just approved for ssd and understand my overpayment needs to be sent to Sunlife however my son, who is now an adult received a call from SSD and was informed he would receive money also but not in my name, I was told I could not even talk to them as it was his money, he will not give me this and how in the world can I be held responsible for money not even issued to me?!? I get the check made to me has to be repaid however a check not in my name and not even being allowed any information on his money cannot possibly be fair that I need to repay? I live paycheck to paycheck which is minimal and am stressing terribly wondering where I will get any monies to repay what he will receive! Help

Sue, you should contact our office and discuss your options with one of the attorneys.

I HAVE BEEN RECEIVING LTD FOR 12 MONTHS. I WOULD LIKE TO SETTLE MY CLAIM, NOW. ALSO, I RECEIVE SOCAIL SECURITY DISABILITY. CAN YOU REPRESENT ME I THIS MATTER? I AM 60 YEARS OLD AND I HAVE 5 YEARS LEFT ON MY CLAIM.

Willie, we may be able to assist you in negotiating a buyout. Most insurance carriers will typically require that someone be on claim for 24 months (or into the "any occupation" stage of disability), but given your situation Sun Life may be willing to negotiate sooner. Please feel free to contact our office to discuss how we may be able to assist you.

I hope I can still sue SunLife, despite having settled in spring 2017 for an unreasonable low amount due to fear of dying before they pay a reasonable amount. The reason I settled was that I feared of dying from cancer before they would finally start paying LTD. Before settling with them for a fraction of what they owed me, I send them multiple faxes with each new medical test result every few months, always pointing out that "I hope they pay before I die", explaining that I believe the symptoms were caused by cancer. History: In 2015 my health declined rapidly. I immediately suspected cancer. In fall 2015 I filed for Short Term Disability with SunLife. I had lots of medical test done, and before end of 2015 two doctors independently of each other suspected cancer. But in January 2016 SunLife refused to pay LTD. Fall 2016 cancer was diagnosed, but still SunLife refused to pay.

Spring 2017 SunLife call me with a settlement offer, saying "considering the cost of litigation, we offer you a settlement" and "we don't see any reason that you can't work". I settled for an unreasonable low $6k out of fear of dying before they offer a reasonable amount. I could not do this to my wife and son, die and than let them go to court against SunLife. I thought, at least get a little money now, as long as I am still alive. It would help my wife a little bit right then, since she had to work 2 jobs due to my inability to work. My wife would not have the strength to go to court once I am dead. She already drove me to all doctors appointments, emergency rooms, MRIs, Pet Scans, Cancer Hospitals, always sitting in the corner of the exam room with tears in her eyes. Only in winter 2018 it was diagnosed how this cancer caused the severe symptoms that caused total disability since 2015, it was nightly panic attacks with total collapses from fear of dying of cancer and fear of suffering from cancer treatments. The fear of treatment side effects resulted in me delaying treatment by 2 years until spring 2018. It was clear at that time I would die very likely pretty soon if I don't get surgery.

I needed psychotherapy and Valium before I was able to agree to surgery. The panic attacks caused extreme lack of sleep, and I could not function reliably during the day. As a side note, in Japan each year 10thousand people die of panic attacks in their sleep. It felt like some of my panic attacks almost killed me the same way. Heart blood vessels contract due to fear until the heart stops. Well known and researched in Japan, almost unknown in the rest of the world. After SunLife in spring 2017 offered me $6k. I consulted a lawyer, who told me it would cost $60k to go to court, but what SunLife owed me at that point in time was less than that, so no lawyer would take my case. And obviously self representing in court is probably a guarantee to loose. I thought this case would end up with a multimillion dollar settlement, but I guess that would have required me to die, and then my wife going to court against SunLife.

RB, if you signed a Settlement & Release Agreement you are bound by those terms and would have waived your right to file suit.

I had been with my employer for 9 months covered by Sunlife. I was diagnosed with Ménière's Disease and have been unable to work or go back to my regular job. I have now applied for my Ltd benefits through sunlife they are saying I may not be covered due to preexisting conditions. I had symptoms and undergoing tests but not diagnosed or unable to do my job until I had been hired by my employer and under sunlife coverage. I do not see Ménière's in their preexisting list. I'm 53 can't work due to being dizzy and unstable on a continuous basis. Can they deny me? What do I do?

Scott, the policy governing your claim will define what is a pre-existing condition. If you were having symptoms and undergoing tests immediately prior to coverage, it might be pre-existing unfortunately. We offer a free consultation if you would like a review of the denial letter.

My group LTD policy is silent on COLA. It simply is not mentioned anywhere; however, the policy in question is the only annual policy that does not state I am entitled to a COLA benefit adjustment. The year that the policy is silent, was 2008 (when I went off on LTD). I was hired in 2002 and for all years, other than 2008, the policies specifically state the rider and the specifics of such. Sun Life is horrible and has essentially ruined my life, but not getting into that here, yet. BTW…cut off in 2009, took 5 years to be reinstated, but was @100%!!! That was nice, but still fighting over many issues. Sorry, I should simplify: what happens when a policy is silent on something I believe I had and even laid for? Help me please.

Rachael, if the policy does not mention a COLA then that usually means that the insurance company does not offer a COLA. If there is another policy at your workplace that does offer a COLA but does not apply to your disability date, then I don't believe there is much you can do. If you would like your policy reviewed or assistance with your LTD claim you can contact our office for a free consultation.

I have had c4 thru c7 fusion, after years of trying to work and pain meds constantly having to go up, I left my job of years. I have had multiple procedures thru this time on disability. 18 months ago I met with there investigator with a settlement of $8k, after I almost injured myself again laughing. We parted ways, there rehabilitation adjust called a week later and said I had informed her that is not what was discussed, explained I had upcoming procedures. She advised that at that time they would no longer bother me. June of this year I was called by a rep shortly after a throat surgery saying my file was up for review, explained that I would send what i could, but was not up to sit in dr office or on the phone due to the recent surgery. Even explained to her that after multiple throat surgeries they discover that my c4 screw had shifted and was sitting on nerves and pushing into my espogus. On Nov 28 I wen to have my hardware removed, but was advise it would help with some of the nerve pain but I would have further scarring that could cause pain.

Dec 1 we realized the dr ruptured my espogus in the most of removing my hardware. The dr attempted to repair by harvested muscle from my neck to close the would but did not. Causing a severe infection in my neck incision, woke up with a tube in my nose to keep gastric fluids down and a mic line which later blew and had a pic line. Was malnutritioned, nurses for the surgical center advised the back dr was hiding my records. Was moved to another facility where I underwent several other surgeries, including a wound vac on the surgical incision on my neck, and a feeding tube was in hospital approx 30 days and on a feeding tube approx 70 days last throat surgery was in June about the time of my review. I explained because of the mishap we are having trouble with back dr sending records. I have moved up to a fentanyl patch to pain as I have never been the same. But now they have offered 14k to settle or that I could go back to work with updated training in my old profession of a claims adjuster which is more than a 40 hr week job. My dr agree with my recent mishap and the level of pain meds they do not believe I should be working. I have held them off but must provide them with further records in 30 days for another peer review but it appears they are looking at denying my claim and push me through the appeal process. What point do I need an atty?

Shanna, I am so sorry to hear all that you have gone through. Your story is insane and I am sorry to hear that Sun Life is giving you trouble on your claim. We assist people at all stages of a claim. We offer continuation of claim services where we can get involved now and assist you in preventing Sun Life from denying your claim. Please contact us at your convenience so that we can speak at length.

My husband who has ALS a terminal illness, was receiving LTD benefits from Sun Life Financial until they offset his VA Disability payment. The disability he receives is due to his illness, not retirement benefits. He is over 50 years of age, disabled. and a USAF Veteran. We tried to appeal with Sun Life and they claim that the reasoning for the offset is that it falls under the "Other Income" category. We are seeking legal counsel at this point.

Karen, typically group polices do allow the carrier to offset for specific types of "other income." What constitutes "other income" is defined by the Policy. In some cases a carrier will try to extend or expand the language and apply an offset for an income source not specifically stated in the Policy. I suggest you contact our office and speak with one of the attorneys to discuss your specific situation.

I applied to Sun life for LTD for anxiety, panic and depression, this was back in September 2018. To this date, I have not received an approval or denial. They keep on asking for more medical records that don't have any cause to my current medical status. The dates they are requiring are years before my anxiety, panic and depression started. My question is do the have a required time to make a decision, and can they request medical records that have nothing to do with the illness now.

Megan, in an ERISA governed claim Sun Life would have 45 days to make a decision and have the option of taking two 30-day extensions if they need more time. However, the law often allows the carrier to toll the timeframe if they are waiting on information necessary to properly review the claim. They may be asking for old medical records if you have not been covered under the policy for very long which may trigger a pre-existing condition review.
---
---