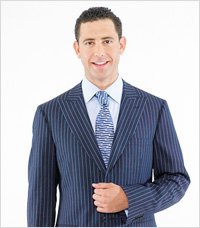 August 15, 2013 — Dell & Schaefer Managing Partner Gregory Dell has been named one of the Best Lawyers in America for 2014. Dell was named in the insurance law category and is being honored by the publication as a Best Lawyer for the second consecutive year.
Best Lawyers has published their list for over three decades and is one of the leading sources of objective legal referrals. Its first international list was published in 2006 and since then has grown to provide lists in over 65 countries.
Lawyers on the Best Lawyers in America list are divided by geographic region and practice areas. They are reviewed by their peers on the basis of professional expertise, and undergo an authentication process to make sure they are in current practice and in good standing.
Dell is managing partner in the Disability Income Division of Dell & Schaefer and has successfully represented hundreds of disability insurance claimants around the country who have been denied their disability benefits by major insurance companies.
About Attorneys Dell & Schaefer
Since 1979, the Disability Insurance Division of Attorneys Dell & Schaefer has helped thousands of people nationwide to recover both short-term and long-term disability insurance benefits. The firm helps claimants at all stages of a claim for disability benefits and they always offer a free initial consultation. The firm can be reached at their national headquarters by calling 800-828-7583 or visiting www.diAttorney.com.