Dell & Schaefer help to Raise Funds and Awareness for the National Psoriasis Foundation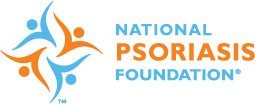 There is no cure for psoriatic arthritis, but National Psoriasis Foundation's supporters, like Dell & Schaefer want to educate the public and raise funds for a cure. Up to 30 percent of people with psoriasis develop psoriatic arthritis. Psoriatic arthritis [pronounced sore-ee-AA-tic] causes pain, stiffness and swelling in and around the joints and places where tendons and ligaments connect to bone. A chronic, painful, genetic disease of the immune system that causes the skin to crack, itch and bleed, psoriasis is the most common autoimmune disease in the country, affecting up to 7.5 million Americans. Up to 30 percent of people with psoriasis develop psoriatic arthritis, an inflammatory arthritis that attacks the joints and tendons. Without treatment, psoriatic arthritis can potentially be disabling. Early recognition, diagnosis and treatment of psoriatic arthritis are critical to relieve pain and inflammation and help prevent progressive joint damage.
National Psoriasis Foundation (NPF) is the world's largest organization serving people with psoriasis and psoriatic arthritis. The National Psoriasis Foundation is a non-profit, voluntary health agency dedicated to finding a cure for psoriasis and psoriatic arthritis and eliminating their devastating effects through research, advocacy and education. NPF's priority is to provide the information and services for people to take control of their condition, while increasing research to find a cure. In addition to serving more than 2.1 million people annually through patient and professional education and advocacy initiatives, NPF has funded more than $10 million in psoriatic disease research.
---
---