Dell & Schaefer Attorney Rachel Alters was honored as one of the 100 Outstanding Women of Broward County during a special gala dinner at the Signature Grand in Davie. The event benefitted the Boys & Girls Clubs of Broward County.
The 100 Outstanding Women of Broward County Dinner brought the community together to celebrate how far women have come in leadership roles in the business, community and philanthropic fields. Alters is a partner in the Disability Income Division of Dell & Schaefer and has successfully represented hundreds of disability insurance claimants around the country who have been denied their disability benefits by major insurance companies. This is the third time she has been honored as one of the 100 Outstanding Women of Broward County. She was also selected in 2009 and 2010.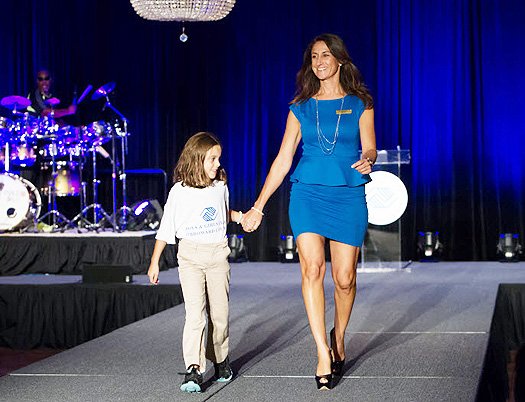 A member of the Dade County Bar Association and the American Association for Justice (AAJ), Alters has been on the Board of the Hollywood Boys and Girls Club for over five years, dedicating her time to raise funds to help young people improve their lives by building self-esteem and reach their full potential as productive, caring and responsible citizens.
"Rachel is well deserving of this honor," said Managing Partner Gregory Dell. "She is an outstanding attorney who commits herself to helping her clients achieve fair compensation while, outside the office, she tirelessly gives of her time to help worthy causes like the Boys and Girls Club of Broward County."
About Attorneys Dell & Schaefer
Since 1979, The Disability Insurance Divisions of Attorneys Dell & Schaefer has helped thousands of people nationwide to recover both short-term and long-term disability insurance benefits. The firm helps claimants at all stages of a claim for disability benefits and they always offer a free initial consultation. The firm can be reached at their national headquarters by calling 800-828-7583 or visiting www.diAttorney.com.