Because Cancer Doesn't Sleep, Dell & Schaefer Supports Relay For Life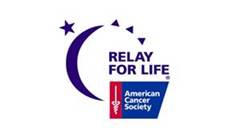 Relay For Life events are life-changing cancer fundraising events that help communities across the globe fight back against cancer. Relay For Life teams camp out overnight and take turns walking or running around a track or path at a local high school, park, or fairground. Events are up to 24 hours long, and because cancer never sleeps, each team is asked to have at least one participant on the track at all times.
As the American Cancer Society's most successful fundraiser and the organization's signature event, the mission of Relay For Life is to raise funds to improve cancer survival, decrease the incidence of cancer, and improve the quality of life for cancer patients and their caretakers.
---
---