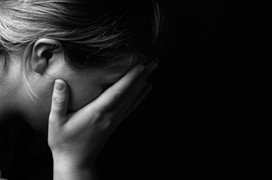 As disability attorneys that have handled hundreds of Hartford disability claim denials nationwide, we are always trying to warn Hartford disability claimants about the claim handling tactics used by Hartford. Hartford handles every disability claim in a similar manner and they can be relentless in their pursuit of a claim denial. Our suggestion is to never allow a Hartford employee to interview you without representation. Additionally, if your definition of disability will change at some point during your claim, then you need to start preparing for this change at least 6 months in advance. The story you are about to read below is a typical situation for a Hartford disability claimant:
"I have currently been receiving disability benefits from the Hartford since July 2010. I was approved for social security benefits in July 2011. Social Security sent a lump sum back payment to me in November which I promptly turned over to the Hartford as a claim adjustment required when social security was approved.

Since that adjustment the Hartford has been paying me about 1900 dollars a month and social security has paid me 1600 dollars a month. The problem is that since this adjustment occurred the Hartford has continually had their agents calling me on the phone telling me I should be working.

I have disabling cardiac issues and am in constant pain with spinal disc degeneration and cannot handle this stress. My husband had to deal with these people and they ran him ragged. They insisted they never received medical records from the doctor or hospital even though both promised they sent them. My husband was forced to go to the doctor's office and put the office manager on his cell phone and listen to them argue about the records. Finally, the Hartford agent reluctantly allowed my husband to fax the physician statement from his office and then had no choice but to acknowledge receiving them.

But the Hartford was not finished. They sent me a letter stating that July 2012 would be the two year anniversary of them paying my benefits and my eligibility to continue receiving benefits would have to be reevaluated. On Friday February 3rd an agent from the Hartford called and identified himself as a private investigator for the company. He made an appointment and came to our house on friday afternoon February 17th to conduct an interview with me. The agent recorded me while interviewing me asking me an extensive number of questions ranging from my medications to my daily activities. He also had me sign a medical records release form.

After the interview the agent opened his laptop and showed us footage of me being followed by Hartford to a local hospital on November 14th and 15th 2011. I got the impression he thought I was working. In fact the woman was my 88 year old mother and I was with her at the hospital all day to be at my dying father's bedside. While we were in the hospital the Hartford agent camped out in the hospital parking lot all day waiting for me to exit the hospital and return to my car. While waiting in a wheel chair for me to get the car, a man approached her and asked her for money while staring into the parking lot. My mother was frightened and upset and the man hurried off. We didn't know it at that time that we were being watched but after seeing the footage we have a strong suspicion that this was a Hartford agent. It seems to be too much of a coincidence. We have been using this hospital for years and no such event has ever happened. This hospital is in a fairly affluent suburban community and such a random encounter at the hospital door while Hartford was performing surveillance seems highly unlikely.

The agent also showed us footage of my husband and I together at a local shopping center shortly before Christmas. The agent was attempting to catch me carrying heavy packages but I was not and never do. The footage showed my husband driving and carrying heavy packages. I carried only cards medicine and a tin of popcorn. The agent then politely left."
If you are in a similar situation with Hartford or your claim has been denied, contact us for a Free Consultation or call 800-628-8331 to discuss how we may be able to assist you. We are one of the few disability law firms in the country that will represent you for a reasonable fee even if your claim has not been denied. There are numerous actions that a claimant can take in order to improve the strength of their disability insurance claim.
Lear more about Hartford disability lawsuits on this page.