Dell & Schaefer Tackles Cancer with the Dolphins Cycling Challenge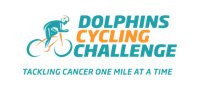 The Dolphins Cycling Challenge is a ride in the fight against cancer that supports the Sylvester Comprehensive Cancer Center. The two-day, tri-county charity event will take place on February 7 & 8, 2015. The Dolphins launched the cycling challenge in 2010 to honor the late Fins player Jim "Mad Dog" Mandich as he was battling bile duct cancer. This year's goal is to raise $5 million and will help support the Sylvester Comprehensive Center; all funds raised will stay in South Florida.
Through a fun, safe, and exceptional two-day bike event, DCC provides the experts at Sylvester 100% of rider-raised, unrestricted funding to develop novel advances in cancer research to offer hope and critical care for South Florida patients and their families. In the last four years, DCC riders have donated $6.9 million in the fight against cancer.
---
---