About Us
---
Disability Insurance Claims Is What Our Lawyers Do

Attorney Gregory Dell - A National Disability Insurance Attorney

The Importance Of A Disability Insurance Attorney

Private Disability Insurance Benefit Denial Legal Options

Top 5 Reasons for Disability Insurance Denial

The Importance Of A Disability Insurance Attorney
---
Since our establishment in 1979, the disability law firm of Attorneys Dell & Schaefer, Chartered, has represented thousands of clients with their claims against insurance companies. The disability income division of Dell & Schaefer, led by managing partner Gregory Michael Dell, focuses exclusively on the representation of long term disability insurance claimants in both private policy and group disability (ERISA) claims.
As long term disability attorneys, we represent individuals at all stages of a claim for disability income benefits, which includes the disability application process, denial of disability benefits, lawsuits to recover disability benefits and lump sum disability policy buyouts for individuals that are currently being paid disability income benefits. We only represent claimants and we never represent insurance companies.
Our law firm represents disability insurance claimants throughout the nation and we have handled cases in almost every state. Dell & Schaefer has earned the "AV" professional peer review rating by Martindale Hubbell, the highest qualification rating a law firm can receive. Attorney Gregory Dell is the author of a long-term disability insurance law book published by Thomson Reuters, which is a legal reference for long term disability lawyers and judges. We have handled numerous cases both in and out of court against every major disability insurance company and are familiar with all their tactics.
Through years of battling the disability insurance companies we have earned our reputation as aggressive and skilled attorneys that have the proven ability to prosecute a disability case from start to finish. Our job is to hold the disability insurance companies accountable for their actions and enforce the contractual rights of our clients. We understand that a significant portion of your financial future is dependent on our legal representation.
Two Long Term Disability Attorneys for Your Case
On every case we handle we believe in a team approach, which means that your case will be assigned to two long term disability attorneys and a paralegal. Long-term disability cases are challenging, and we believe it is important for your case to have input from multiple Dell & Schaefer disability lawyers.
Most disability insurance policies contain complex and confusing contractual language. Our knowledge, skill and experience have allowed us to battle the insurance carriers and obtain disability benefits for our clients. We encourage you to contact our law firm for a free evaluation of your claim for disability income benefits.
Increased Efficiency and Reduced Expenses for Our Clients
For purposes of efficiency and to reduce expenses for our clients we have found that 99% of our clients prefer to communicate via telephone, e-mail, fax, Gotomeeting.com sessions, or Skype. Our office is paperless which allows our disability attorneys to see our client's entire file from any location in the world. The internet and e-mail has changed most of our lives and the way that most law firms operate. If you prefer an initial in-person meeting please let us know.
We are hopeful that through your review of our disability insurance videos, blog, FAQs, and all of the other extensive disability information on our website that you will have an understanding of our passion and commitment to doing whatever we can to obtain disability insurance benefits for our clients.
Client References
All aspects of the relationship we share with our clients are confidential. From our client's first inquiry forward, we share a confidential and fiduciary union. However, we have numerous disability insurance clients that have consented to the release of their names and have agreed to speak with potential clients.
We suggest you request this information, which is updated regularly, to familiarize yourself with the disability insurance claim process from the claimant's point of view and to question other individuals with reference to our firm's services and performance.
Co-Counsel & Referrals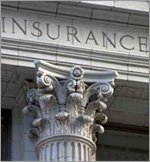 Due to the complex and detailed knowledge required to handle a long-term disability income claim, many of our cases are referred to us by other lawyers throughout the country. We have established relationships with attorneys throughout the country that we work very closely with. On a case by case basis we pay referral fees to referring attorneys in accordance with local bar association rules regarding fee-sharing.
We are licensed to practice in Federal Court throughout the country and upon motion and approval by the local court, we will work as consulting trial counsel in any state or Federal court. Due to the diversity of citizenship and the amount in controversy, most disability cases are handled in federal court. Attorneys Dell & Schaefer welcome the opportunity to work with co-counsel and continue to protect the rights of insured's that have been wrongfully denied disability insurance benefits.
Can a Disability Denial Lawsuit be Filed in Any State?
Since most disability insurance companies conduct business in every state, our disability insurance lawyers will regularly work with a local sponsoring attorney in order to file a lawsuit in any state court in the United States.
A disability lawsuit can often be filed in either the location you currently reside, the location where you worked when you obtained the disability policy, the location where the disability insurance company does business, or the location where the disability policy was originally delivered at the time it was issued. Our disability lawyers will conduct a legal analysis in order to determine the best venue. The majority of the disability insurance claims we handle are resolved without the need to file a lawsuit.
---
---
---